Spin duo Farhan Ahmed and Freddie McCann and Lincolnshire product Thomas Giles are the new inductees to the Nottinghamshire Academy for the 2022 season.
They join a youthful crop, including Farhan's 2021 Bunbury Festival teammates Travis Holland and Sam Seecharan who each scored hundreds aged just 14 in the Academy last year
They are joined by established prospects Ben Panter, Ben Wilcox, Ben Martindale and Qundeel Haider.
"Our shift to a younger Academy squad to allow talented players time to perform in the U18 set up has paid dividends over the last year," said Academy director Matt Wood.
"We have seen the likes of Travis and Sam not only play but perform well, and it's a fantastic developmental opportunity for them ahead of time which can only serve them well moving forwards.
"That Joey Evison, Lyndon James and Liam Patterson-White went on to become established members of the first team in 2021 bodes well for those coming through now, and the pathway through to the Second XI and beyond is clearer than ever for our Academy players."
In profile: the 2022 Nottinghamshire Academy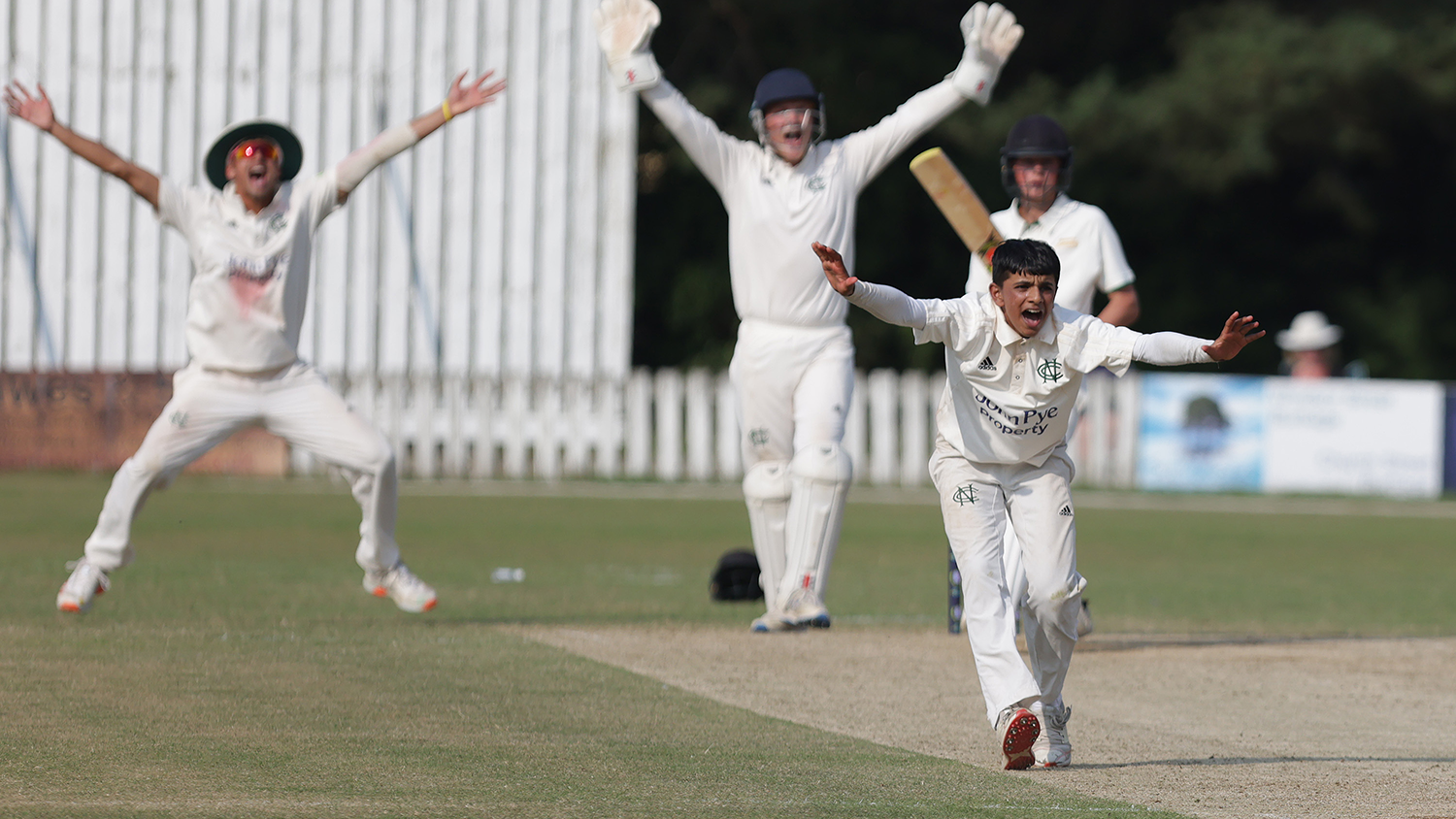 Farhan Ahmed
Bowler
Batting Style: Right handed
Bowling Style: Off spin
Age: 14
Farhan Ahmed came of age in 2021 with a series of performances which culminated in selection for the Midlands at the reputable Bunbury Festival.
In his successful season, the off-spinner took 63 wickets across the U14s, U15s, U18s and Emerging Player Programme at Notts. His Academy tally of 21, at an average of 23.38, equalled that of fellow tweaker Freddie McCann.
Ahmad also made his debut in the Nottinghamshire Premier League for Carrington Cavaliers in 2021, taking 5-11 in his first game.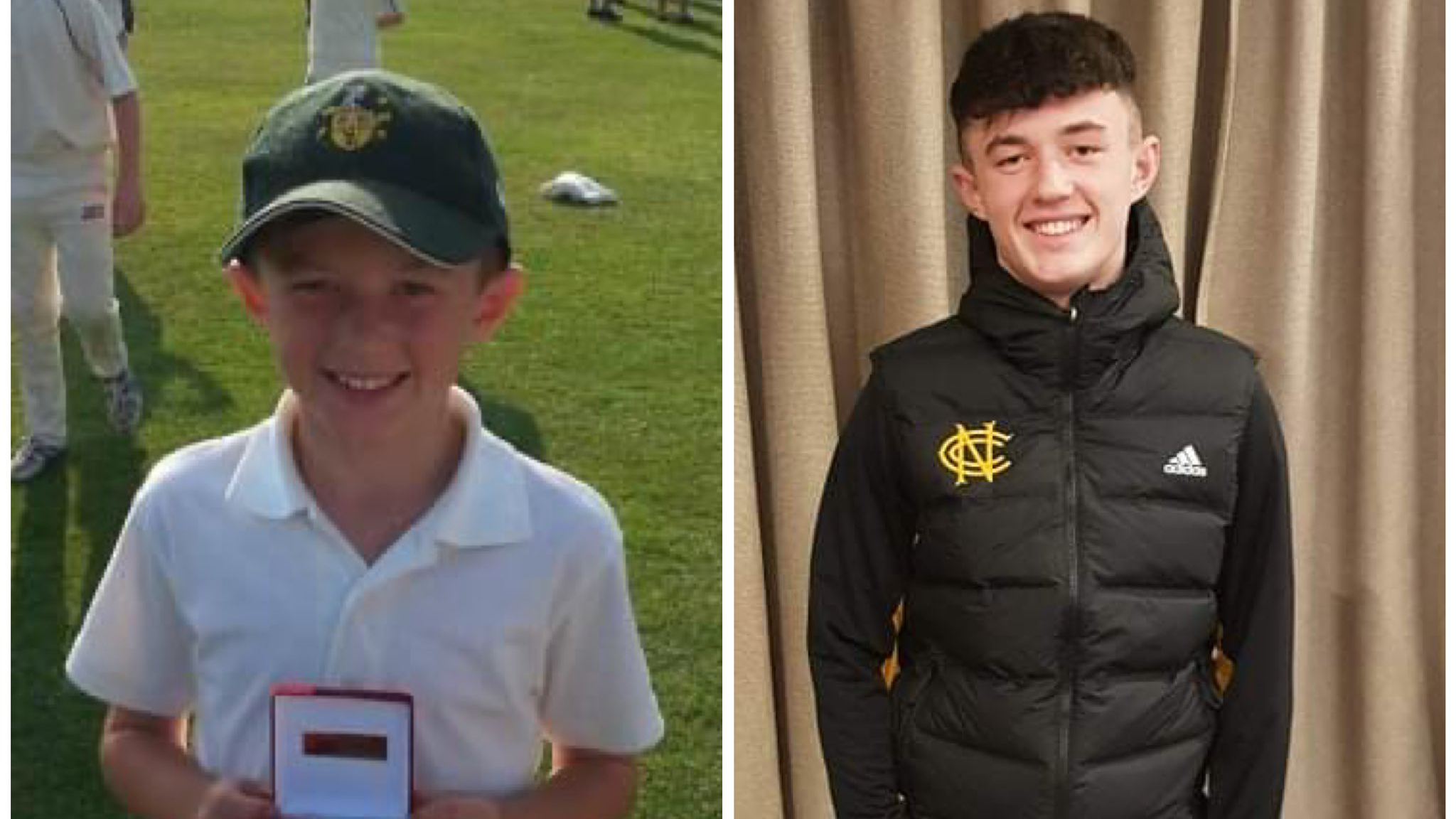 Thomas Giles
All-rounder
Batting Style: Right-handed
Bowling Style: Right arm fast
Age: 15
Pace bowler and middle order hitter Thomas Giles follows a well trodden path by crossing the Lincolnshire border to join the Nottinghamshire Academy for 2022. The all-rounder impressed alongside Notts' Bunbury Festival trio in representing the Midlands in 2021. He will continue to ply his trade for Scunthorpe Cricket Club whilst with the Green and Golds.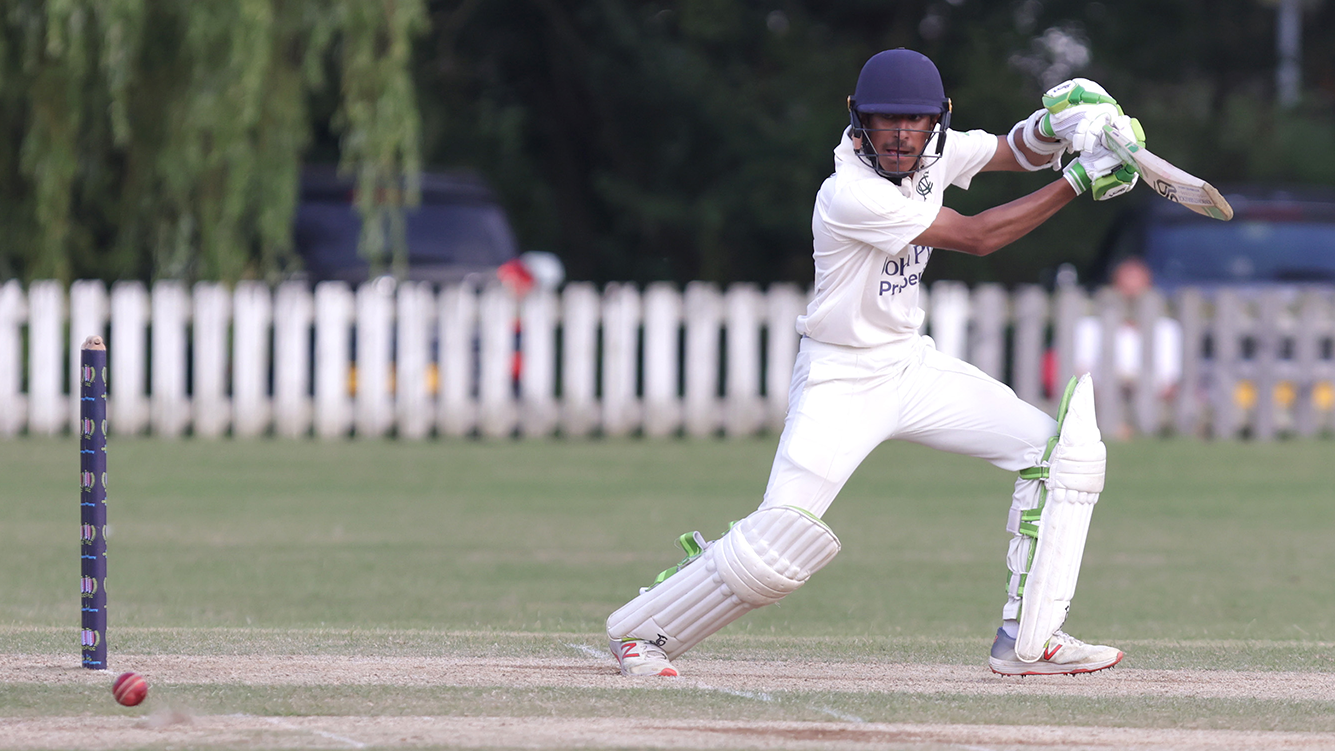 Qundeel Haider
All-rounder
Batting Style: Right-handed
Bowling Style: Leg spin
Age: 18
Two years on from his Second XI debut in 2019, Haider impressed as a senior player in the Academy in 2021, averaging 30.28 with the bat, including 102 opening the batting against Norfolk. His 16 wickets served as a valuable supplement to the spin options of Fateh Singh, Farharn Ahmed and Freddie McCann.
Haider's previous exposure to Academy cricket included three appearances in 2019 – and, while his miserly bowling came to the fore in a nail-biting win over Lancashire, it was his expansive stroke play that shone in making an unbeaten fifty against England's women.
Trent College pupil Haider has enjoyed three summers as part of the Radcliffe-on-Trent setup, with best figures of 3-45 helping his side to a five-wicket win over Caythorpe in the final weeks of the 2019 season.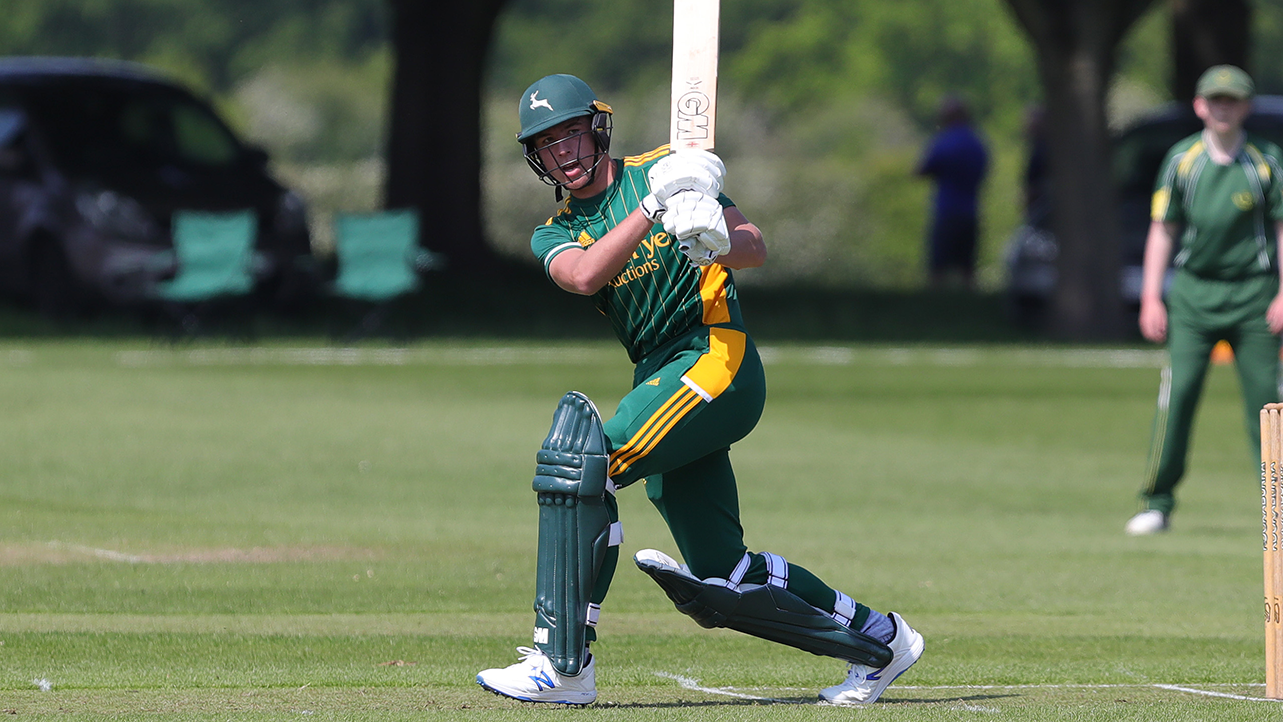 Travis Holland
All-rounder
Batting Style: Right Hand Bat
Bowling Style: Right arm medium
Age: 16
West Bridgford School pupil Travis Holland, who also plays for West Bridgfordians, made his bow for the Academy in their 2019 fixture against England Women.
In 2021, aged just 14, Holland enjoyed a fruitful spell in the Academy side, striking 608 runs at 32. His scintillating summer included five fifties and one century for the U18s.
His run-scoring ability at the top of the order saw him selected as one of Notts' three representatives at the ECB Bunbury Festival for talented U15s around the country, having also averaged 60.71 for Notts' u15 side.
With the ball, Holland averaged 22.86 for the Academy in 2021 with his right arm medium pace.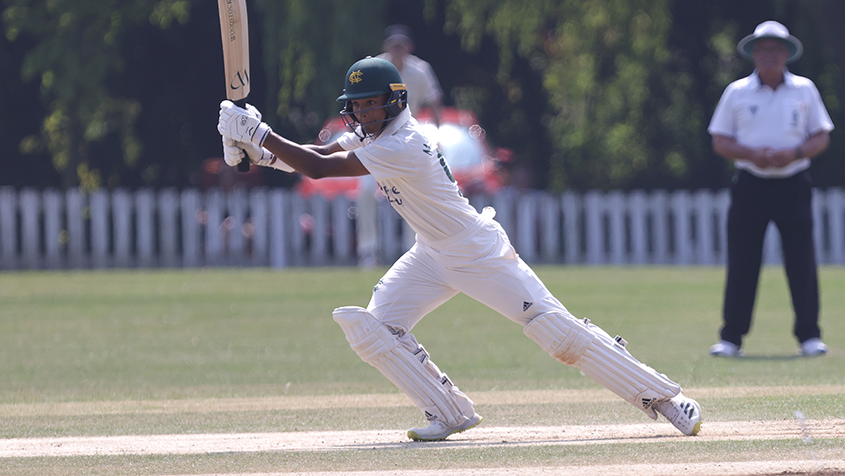 Ben Martindale
All-rounder
Batting Style: Left-handed
Bowling Style: Right arm medium
Age: 19
After making his Second XI bow in a friendly against Northamptonshire in 2019, Martindale's 2020 began with a tour of India alongside fellow Academy members Sam Seecharan and Ben Wilcox, with the trio gaining invaluable experience of life on tour and playing in subcontinental conditions.
It appeared to pay dividends into 2021, as Martindale finished the season with 694 runs at 43.38, the highest average in the Academy and his best return since joining the Green and Golds' age group programme.
The left-hander typified consistency as he chalked up seven fifties across the season, including a season best of 87 against Northamptonshire, and an unbeaten 80 against Leicestershire a week later.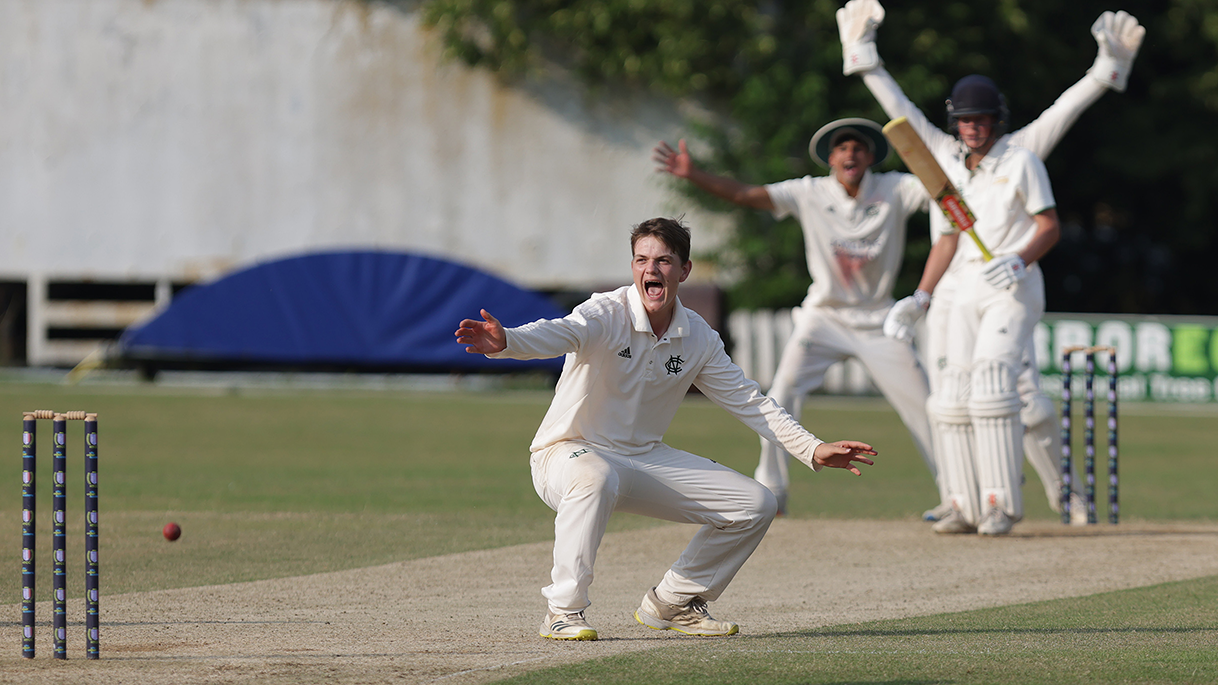 Freddie McCann
All-rounder
Batting Style: Left-handed
Bowling Style Off spin
Age: 16
All-rounder McCann provided a sensational return as a member of Nottinghamshire's Emerging Player Programme in 2021, averaging 74.75 in his six innings with the bat, including 85 and 97* against Warwickshire having already scored a fifty for the U18s against Leicestershire.
His form continued for Papplewick & Linby Cricket Club in the Nottinghamshire Premier League, where the left-hander scored 365 runs in the year.
For the Academy, McCann took 21 wickets through the course of the summer - a tally surpassed only by Sammy King and Fateh Singh - including 6-80 in the same three-day fixture as his maiden U18 fifty.
Heavy contributions were made in his U16 outings, too, where McCann struck one ton and three fifties through the course of the campaign, and his miserly efforts with the ball - nine wickets at 10.67 - cemented the promising 16-year-old's spot in the Academy for 2022.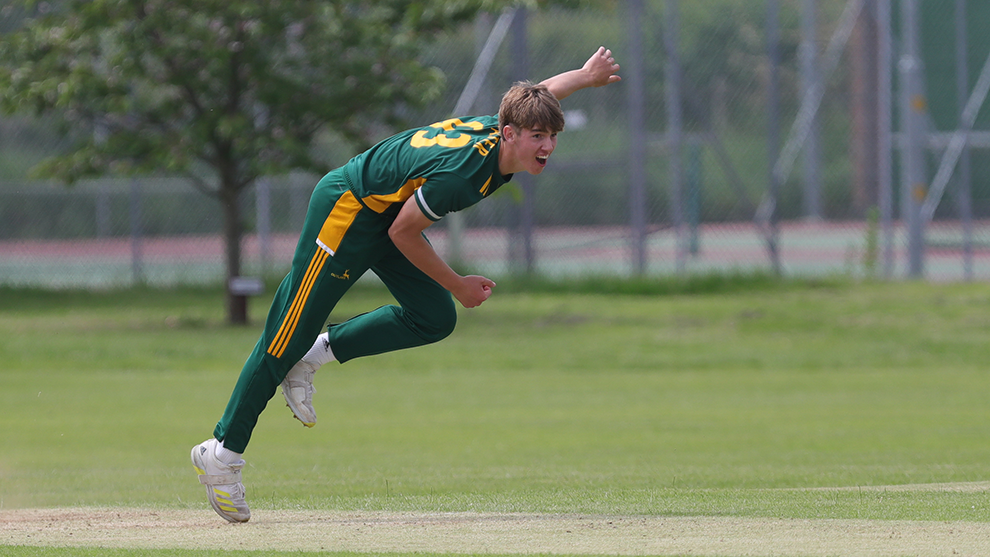 Ben Panter
Bowler
Batting Style: Right-handed
Bowling Style: Right arm fast
Age: 17
6ft7 paceman Ben Panter poses no end of threat with his height, and tallied 15 victims for the Academy in 2021, at an average of 33.33, after finishing 2020 as his side's third-highest wicket taker.
The Gresham's School pupil made his initial bow for the Notts Academy in 2019, with his first victims including England wicketkeeper Amy Jones in a friendly against the women's national side.
The right-armer is a graduate of the Bunbury festival having appeared for London and East in 2019 alongside Ben Wilcox.
Sam Seecharan
All-rounder
Batting Style: Right-handed
Bowling Style: Right arm medium
Age: 15
Sam Seecharan ended 2020 opening the batting for Notts' Under 18s at the tender age of 14, and continued to prove his worth with 328 runs in 13 innings across the top order in 2021.
Renowned as one of the brightest prospects at Tonbrige School (Alma Mater of the likes of Colin Cowdrey and Zak Crawley), Seecharan made 17 appearances across Notts' U15 and U18 sides in the summer of 2021.
A maiden ton for the Academy arrived against Norfolk, with an additional top score of 93 for the U15s, prompting selection for the Midlands in the ECB's Bunbury Festival.
Seecheran went on to captain the 50-over competition-winning Midlands side, with Nottinghamshire's Travis Holland and Farhan Ahmed also part of the team.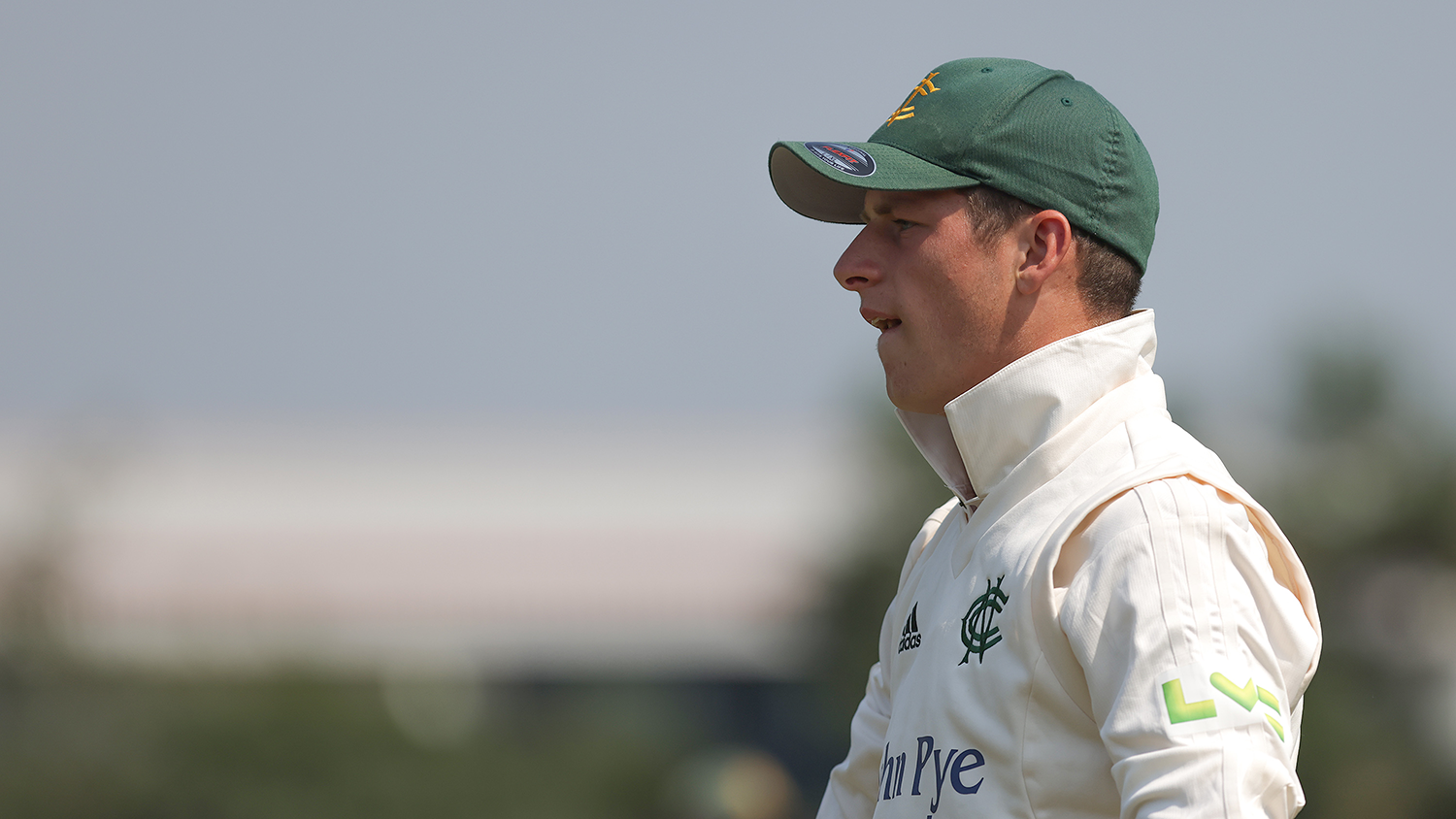 Ben Wilcox
All-rounder
Batting Style: Right-handed
Bowling Style: Right arm medium
Age: 18
A product of the Norfolk County Age Group set-up, Ben Wilcox struck four fifties and one hundred in a solid 2021 campaign for Notts, his fourth year featuring in the Academy.
The Gresham School student is one of several former attendees of the prestigious Bunbury Festival, at the time competing for London and South East. Five impressive performances, including a half century, led him being invited to join the ECB South team for the Best of Bunbury tournament later that summer.
In 2021, Wilcox returned to his native county to feature in the Minor Counties Championship and the right-hander struck 57 against Suffolk. In May, the top order batter also made his Second XI Championship debut against Durham at Chester-le-Street.
*******
Nottinghamshire membership for the 2022 season is on sale now, with those who join our club bestowed access to all scheduled home domestic cricket alongside a plethora of additional perks.