James Hayes can vividly recall the memory of himself, exhausted and beaten, having given his all during his two day trial at Nottinghamshire in March 2021.
The clock was ticking on his dream to play professional cricket, but he took one step closer a few hours later when Peter Moores invited him back to play a string of Second XI games.
It was a conversation which, by his own admission, Hayes can scarcely recount.
"After bowling in the tent I came and sat in the stand. It was during the pre-season game against Oxford UCCE. I met Mooresy and chatted to him for 10 minutes," Hayes says, focusing as he attempts to remember the exact dialogue.
"I think he said something along the lines of 'we really like what we have seen and want to see you again' but honestly, that's all I've got. I was completely caught up in the moment. I do try to listen to him a bit more now!"
It's a jovial conclusion to a story of utter resilience. If anything has marked Hayes out before or since that trial, it is his unparalleled desire to reach the top.
"I smashed my toe up on the first day by wearing a pair of bowling boots that I had hardly worn before. There was blood and my front nail was hanging off at the end of the first day. I was in so much pain, I barely slept."

James Hayes
"I came here initially thinking I just wanted to enjoy the experience of the trial as much as I could, because I knew that if I was enjoying it and taking it all in, then I would be in the best head space to play cricket," he adds.
"When I got here, that thought went straight out of the window, because I was in pressure mode. All the coaches were around and I was bowling against people I have seen on TV. I wanted to walk out knowing I'd given everything.
"I've never told Shiney [Assistant Coach Kevin Shine] this, but I smashed my toe up on the first day by wearing a pair of bowling boots that I had hardly worn before. There was blood and my front nail was hanging off at the end of the first day. I was in so much pain, I barely slept."
Hayes' invite to play a summer for the Second XI produced the results he knew he was capable of; five wickets against Warwickshire in his third appearance attested to his ability.
In June – three months after his initial trial – he signed his first professional contract; an indicator, he says, of Nottinghamshire's attitude towards development.
And, in his first crack at a pre-season as a professional, Hayes has noticed the changes in his game both technically and physically, although there remains the need to occasionally ease off full throttle with a long season ahead.
"The fact I got an opportunity to come and play here shows you that Shiney and Mooresy have got a desire to bring in young players. I came from nowhere and they gave me an opportunity," he says.
"I was definitely rough around the edges then, and I am still not clean. I think they saw a bit of potential, someone who wanted to bowl and could bowl fast and accurately. Credit to them, they were open to the idea of taking someone on who they could work with and make into a better player.
"It's a great environment to grow in and my improvements have been huge. I am flying through the physical stuff, but that will obviously taper off at some point.
"I have had to learn how to bowl in the winter too because I've never really had that before. I would usually go from one-step work, straight into full run-ups. Here I can be coming in off my full run but only bowling at 80% because we are working on certain things."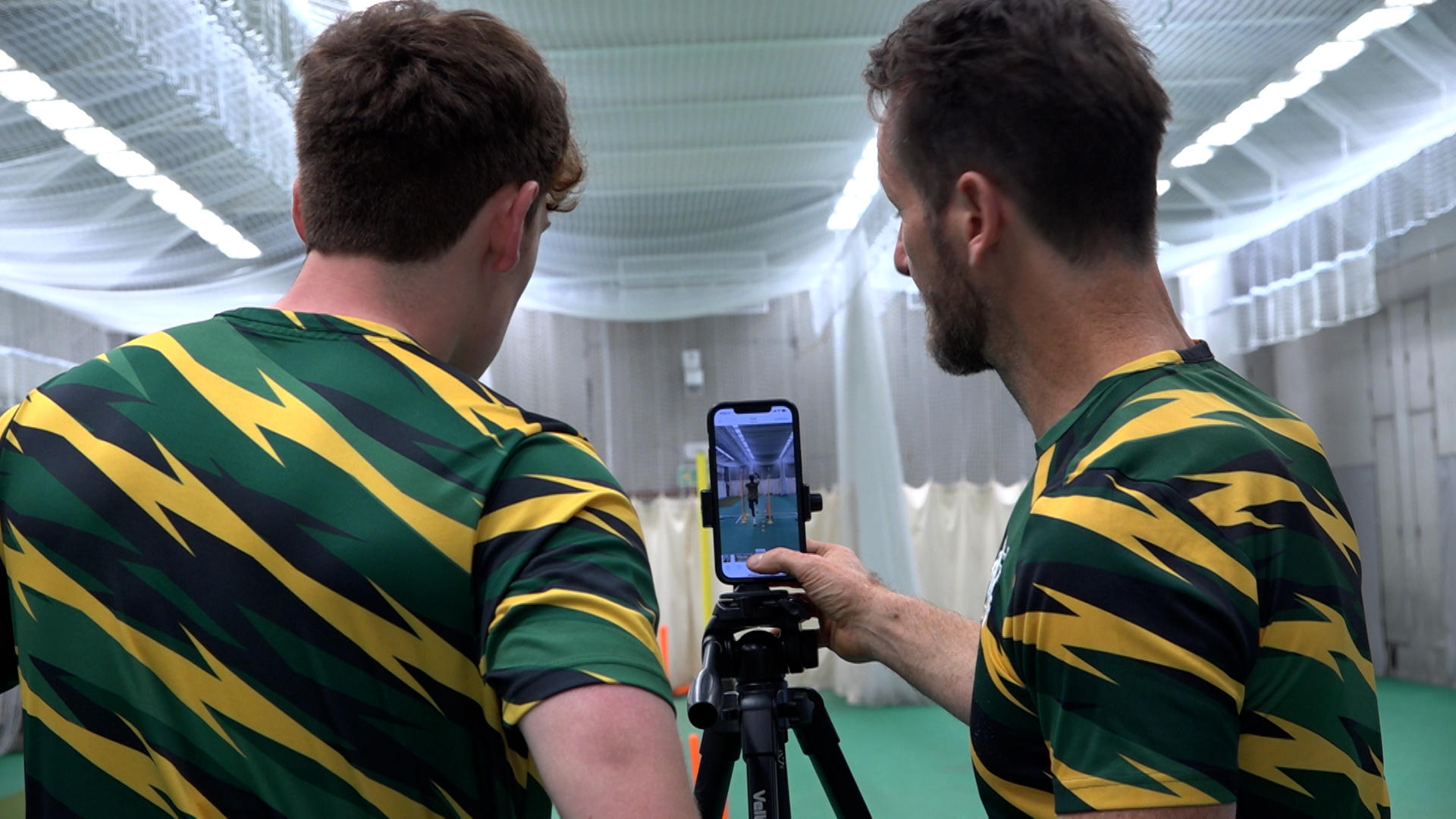 It has been a rapid rise for Hayes, who was selected for a County Age Group squad for one solitary winter aged 15.
Playing sport has always been his career path of choice but, until finishing at Whitgift School, he thought he would follow his father and grandfather into football.
However, a love for cricket fostered through time spent playing for Cuckfield Cricket Club with childhood friends prompted Hayes' family to facilitate his move to King's College Taunton, leaving their Sussex base behind.
"I haven't got brothers or sisters, so there wasn't anyone else in the decision and that made it easier," Hayes says.
"My mum and dad wanted a change but the move was mainly for me, it was a selfless thing for them to do and it was the best thing they could possibly have done for me.
"I got into the Somerset squad that winter, and then I ended up getting a back injury playing for school. That was my chance, I knew I wanted to play cricket, but was out for the season.
"Then I fell out of the Somerset setup, I ended up on the outside and never managed to get back in. I got a side strain early in the next season as well, and was out for three months. I had two difficult years with cricket which you would have thought might turn me away."
Instead, Hayes' injuries caused him to look for answers.
After meeting former Nottinghamshire all-rounder Ben Phillips – an individual whom Hayes credits for his growth – the teenager established that a remodeling of his action was required, one which brought about rapid results and earned him the new ball at Taunton Cricket Club, where Phillips was First XI captain.
The new approach, during which Hayes remained more upright at the crease, saw him add speed whilst maintaining the consistency he had previously found.
"My pace went up by five or 10 mph just because I was in a stronger position," he says. "That might have been what was holding me back. I was decent before, bowling hooping in-swingers, but when you are quick, people look at you again.
"I ended up working with Ben so often and we just connected. In sessions he would give me snippets that were born out of real experience; I would be batting and he would talk about getting short balls and how you might want to get back on the front foot, harking back to him facing Brett Lee.
"He grew to know me as a cricketer. He never told me what to do but offered advice. He understood how I played and we got on, the relationship was great and it led to amazing results."
Yet he was wasn't in the traditional county pathway, and whilst unsure of how he would get his break as the end of his schooling approached, Hayes had to make a decision.
"I would go to training at the County Ground with school, and I would see the age group lads training. I felt like there was a glass wall. I was at the same level and performing, but I couldn't get through to the other side."

James Hayes
He had the grades to study a sports related degree in Leeds but chose, instead, to travel to Australia.
"At the time it was really hard," he admits.
"I would go to training at the County Ground with school, and I would see the age-group lads training. I felt like there was a glass wall. I was at the same level and performing, but I couldn't get through to the other side.
"I knew that I wanted to play cricket, so I was looking for ways, during a winter when I wasn't in a county set up, that I could train and stay at that level and come back in the summer ready to play.
"I think I saw the Darren Lehmann Cricket Academy on Instagram or one of my mates must have mentioned it to me, but it was basically just playing cricket all winter and that sounded unbelievable.
"It cost a bit of money, and I had to have a conversation with my parents but they put me through it, and it was amazing – a really good experience."
The Academy in Adelaide welcomes players of potential from around the world and puts the athletes through an intense six-month regime.
Players train under the tutelage of former elite cricketers four times a week, whilst also training and playing for a local club.
Liam Plunkett, Jamie Porter, Ben Foakes and Alex Wakely have all passed through the system before earning First-Class exposure.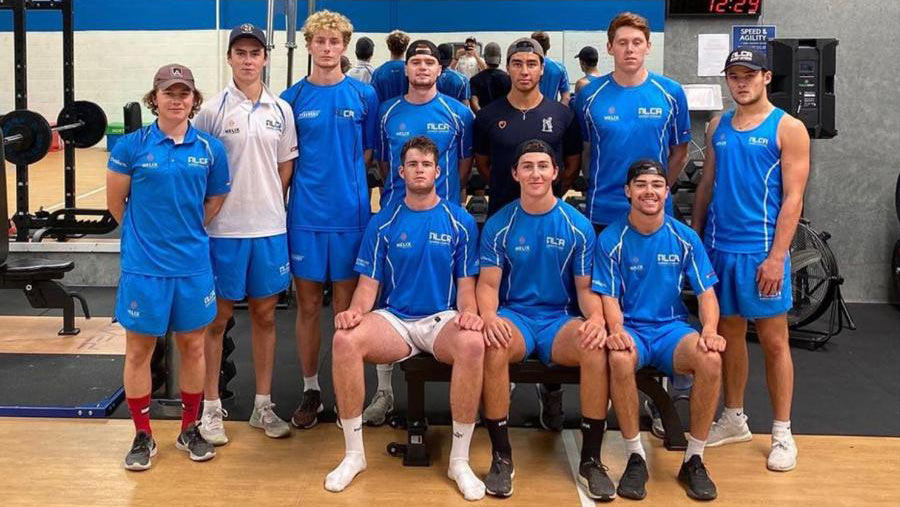 "From a cricket perspective, I improved massively. There was no way I wouldn't have done with the amount I was playing, and the coaching was at such a high level as well," Hayes says, reflecting on his time in South Australia.
"Shaun Tait worked with me and gave me the run up I use now. I was struggling before, and had very little intensity and tempo.
"He blindfolded me and got me to run in for six overs without bowling a ball - going from different points and turning. It was little things like that, and there would be hundreds of examples if I thought about it.
"They take their cricket so seriously in Australia, and the club experience at Port Adelaide was amazing. The training sessions were three hours long, you would field for an hour and a half at the start – it was at a different level.
"Everyone out there loves cricket and wants to train like a professional which creates an elite environment."
Hayes came back in March 2020 ready to hit the ground running, keen to force his way into the reckoning on the county circuit.
Two days later, the United Kingdom went into a Covid-induced national lockdown.
Various trials were cancelled, and Hayes was forced to consider how long he could realistically pursue the goal he'd been working towards. The support of his network was invaluable.
"I really had to sit down and think about whether I could viably train to try and play professional cricket," Hayes says, "You can imagine, there isn't much time to do anything else when you are trying to do that.
"I was going to go to university just to waste three years, I knew I didn't want to do anything but play sport. I kept putting it off though, and gave myself one final year after the Covid season to crack it.
"My mum was brilliant through all that. She was so ready to foster whatever I wanted and provide for me. She wanted to give me the best opportunity I could get to do what I wanted with my future, and made sacrifices for me to enable that to happen."
Indeed, the sacrifices proved worth it when Hayes secured the opportunity he'd been working towards – a chance to be on the playing staff at Nottinghamshire.
He has since moved to the East Midlands permanently – no need for the hotels and Ubers he found himself frequenting during his time as a trialist – able to establish a new network and work to develop.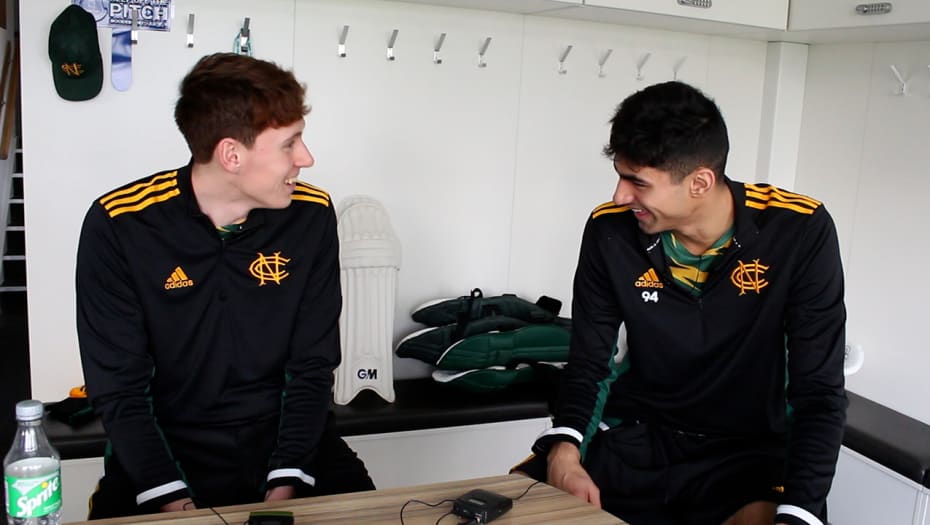 Whilst Hayes is all too aware that there is little time to be sentimental or rest on his laurels in his bid to establish himself in the game, he is philosophical about his journey.
He holds no resentment towards Somerset for not giving him a shot. In fact, he believes that grooving his game outside of a system helped him to blossom.
Through the process his mind has been calloused, his body strengthened and his technique honed. Now he can look forward to the pursuit of his next goal.
"Come the end of the season, I want to earn the right to go to Mooresy and Mick and say that I deserve an extension, but I've got to work hard for that," he concludes.
"I can't see a reason why, if I continue to work hard over the winter and keep improving, I can't have a great season and stamp my mark on the club."
*******
Nottinghamshire membership for the 2022 season is on sale now, with those who join our club bestowed access to all scheduled home domestic cricket alongside a plethora of additional perks.