Performance Analyst Kunal Manek has played a crucial role in Notts Outlaws' short-format success since his arrival on a permanent basis in 2017, and time spent scrutinising Nottinghamshire's red-ball game was vindicated with the Green and Golds' third-placed finish in Division One last year.
Yet, still only six years into his tenure at the club, an overseas assignment with Bangla Tigers in the Abu Dhabi T10 league in November taught him the value of continual development, and his upcoming involvement with the Karachi Kings in the Pakistan Super League presents a tantalising opportunity to learn from players, coaches and analysts alike.
The franchise tournament in the sub-continent will mark an end to Manek's unusual winter, one which has seen him studying statistics to spot successful formulas in world cricket, and analysing individual performances to offer tailored advice to Notts' playing cohort, between trips abroad.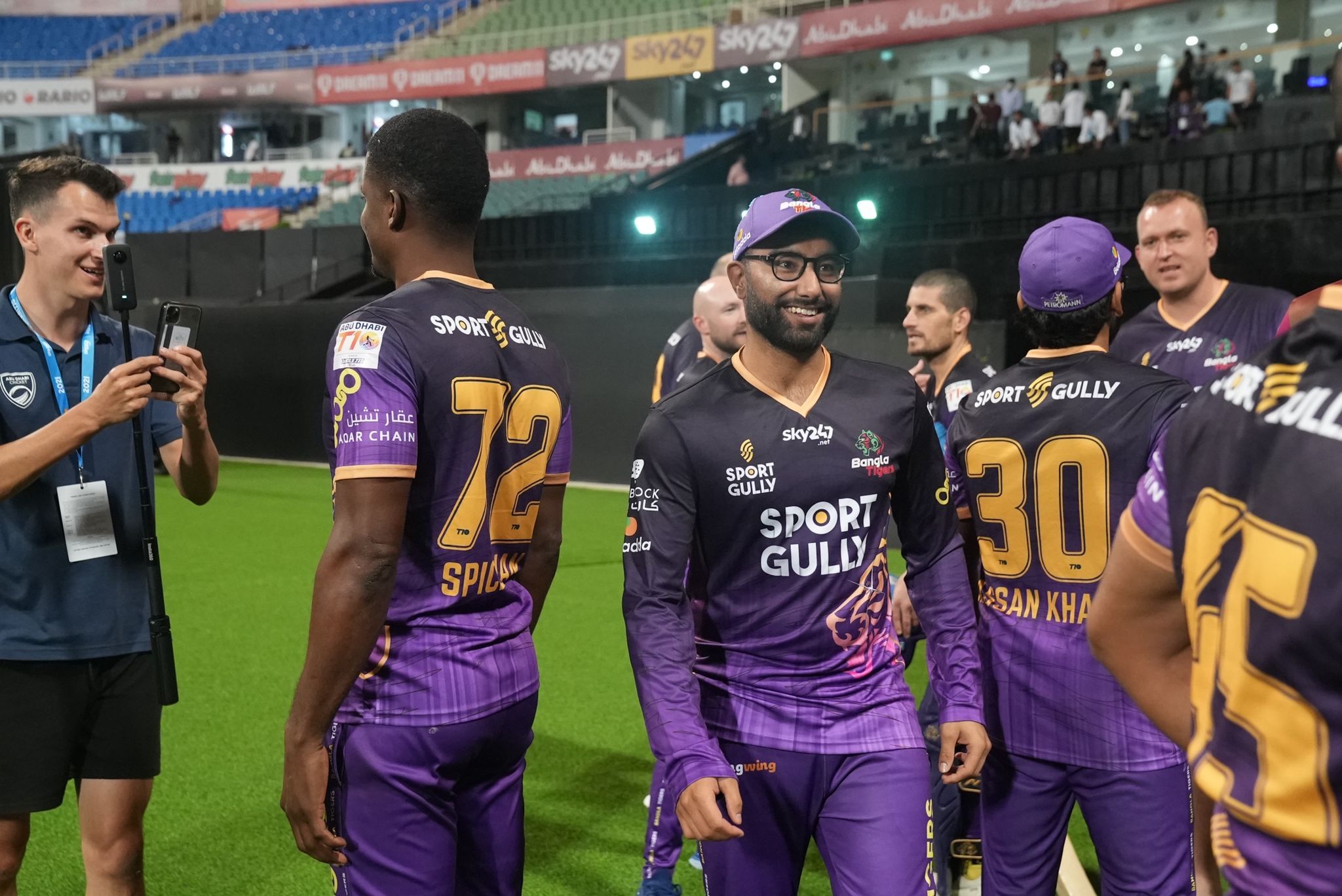 "Typically, the winter is a great block of time to explore the trends in the game and to try and help influence coaching methods based on the data I find, and I can work on the bigger picture of each individual player," he said.
"The game is evolving rapidly, particularly in the shorter format. But my role is essentially to establish what winning teams around the world do well, in terms of their performance indicators.
"For example, why do Victoria win so many games in Australia - what makes them such a successful team? I delve into those sorts of things. You find the golden nuggets, put them forward to a coach, and hope that they can help."
He views the role he plays in Nottinghamshire's performance as one piece of the puzzle, albeit one that cannot be overlooked.
"I'm not a guy that will prescribe stuff to players necessarily, I just bring the information to light and speak to the coaches and players." Kunal Manek
By studying player performances, in the form of videos and statistics, Manek is able to compile a dossier on each player, offering them food for thought over the winter training blocks.
Whilst it is down to the players to decide how to use the information presented to them in one-to-one meetings, the data is invaluable in providing a blueprint of how to improve.
"Statistical evidence is brilliant," Manek says, "But it's only brilliant when it's given context.
"For example, a player might have relatively poor numbers against a certain bowling type – let's use off-spin as an example – but it doesn't necessarily mean that they are poor at playing against off-spin.
"They might just, in the scenario of the game, be playing out for a draw so their strike rate is really low, or they have played against two of the best off-spinners in the world and they've got out.
"Because of that, I'm not a guy that will prescribe stuff to players necessarily, I just bring the information to light and speak to the coaches and players.
"Generally, some of the younger players are less attuned with what they do really well. Hopefully I can help highlight their strengths, but also help identify potential areas to work on the next phase of the winter."
Crucially, Manek's relationships with the coaches and players at Nottinghamshire enable him to deliver the meaningful information.
The need for both parties to appreciate the impact his data can have is vital, as Manek found out during his time in the T10 League.
"Initially, the dynamic at Bangla Tigers was quite different from how I expected early on. The emphasis on the analysis was limited, but there is an element of trust involved because they didn't know how I worked and vice versa," he admitted.
"It's the coaching styles that change; Peter Moores is very different from Paul Franks, let alone Stuart Law [Bangla Tigers Head Coach].
"As the tournament went on, it became more apparent that actually there was a place for the analytics. In my opinion, the shorter the format, the more emphasis there is on things like analytics because if you can focus on the one percenters, it has a bigger impact.
"But anytime you go away from the environment that you work in, you learn loads from the people around you. Some of the best players in the world were in that tournament, and hopefully I can bring my learnings back to Notts."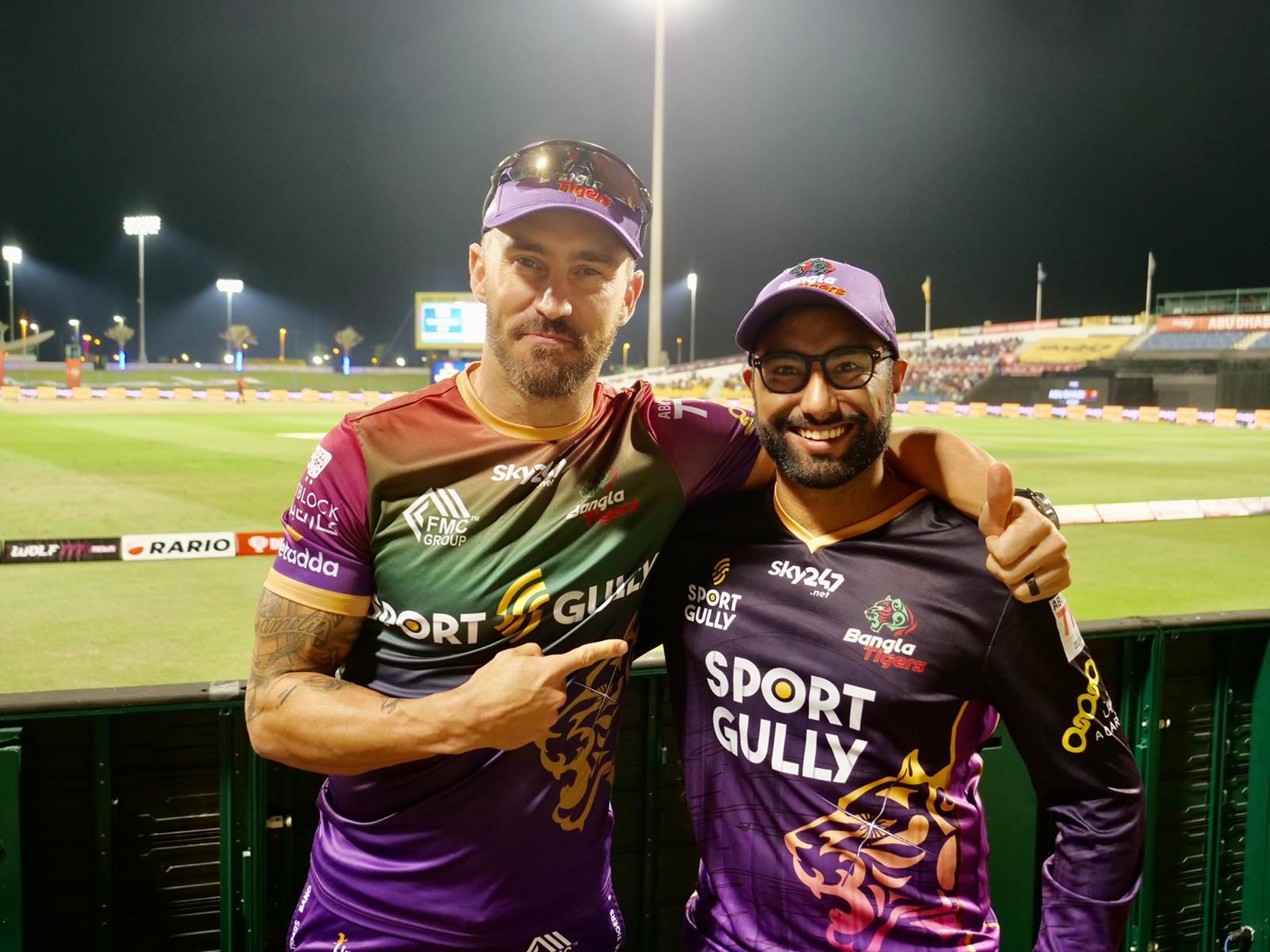 Before he can apply his learnings with Nottinghamshire, however, there is the small matter of the PSL alongside a few familiar faces.
With the Green and Golds' season beginning in earnest in a little over two months with an LV= Insurance County Championship clash against Sussex, the PSL represents an opportunity for Manek to hone his skills.
He will join up with Joe Clarke and Peter Moores at the Karachi Kings, whilst Alex Hales, Samit Patel and Ben Duckett will be subjected to Manek's analysis as members of opposing dugouts.
"I think the whole thing is just really exciting. The familiar faces will be key because you put Pete Moores and Joe Clarke alongside the Karachi players who I worked with at Bangla and, all of a sudden, you know half the team. That's a big thing," he said.
"I'm really looking forward to learning about a culture a little bit, and having the development of working in Pakistan with any local players – things like the language barriers to get through and the different types of communication I'll have to use with the local analyst.
"It's exciting from a personal note, too, to be with Pete, having won the white-ball double in 2017 in his first season.
"I remember he turned to me at the end of the season that year and discussed the idea that maybe we could work in a franchise tournament together one day. From a sentimental view, it's great to be on this journey with him."
When Manek returns, his attentions will turn to the season ahead for Nottinghamshire and his analysis will become more specific in an effort to gain an edge against each side.
He is clear that silverware is the focus for the end of the season, but will take it one game at a time as Notts work towards their end goal: "to become the best team in the country across all three formats."
*******
From the prestige of the LV= Insurance County Championship to the fireworks of floodlit white ball cricket, you can secure your opportunity to watch all of Nottinghamshire's domestic cricket - alongside a plethora of additional perks - by becoming a 2022 member here.