With seven Trent Rockets, two locally hailing performers and a cricket activity zone to the fore, approaching three thousand families tried their hand at cricket during Splendour Festival last weekend.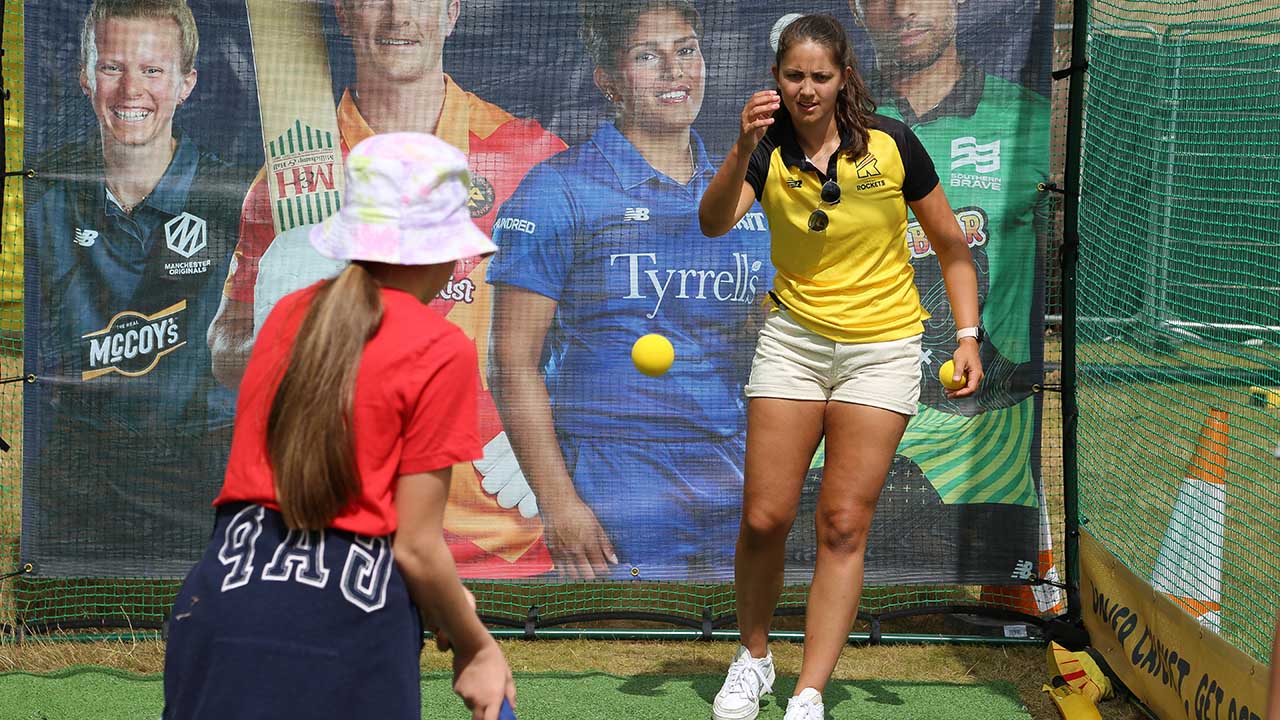 Ella Claridge, Sophie Munro, Ben Mike, Samit Patel, Tom Kohler-Cadmore, Luke Fletcher and Tom Moores were in attendance at Nottingham's premier outdoor music event across two days on Saturday 23 and Sunday 24 July.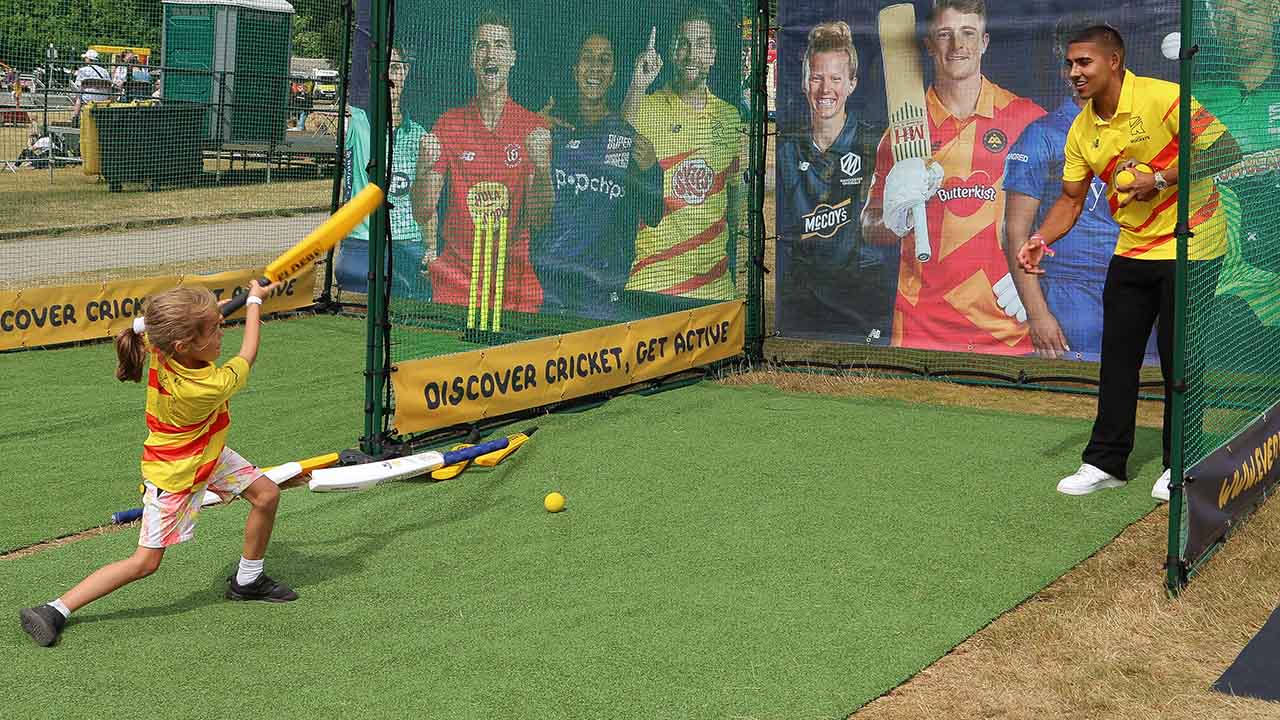 They were joined by BBC presenter and Producer Charlie Burley, who will DJ the musical entertainment across each of the four match days in The Hundred at Trent Bridge this summer.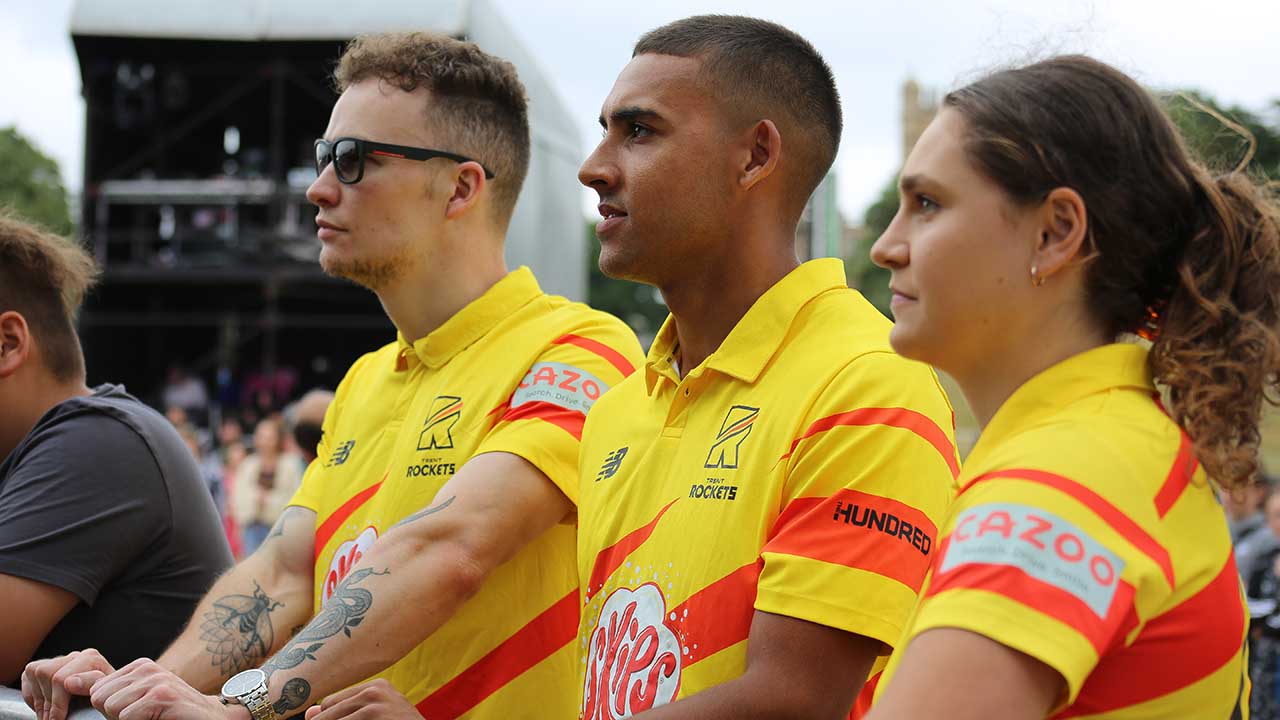 The group signed autographs, posed for pictures and provided hints, tips, encouragement and coaching to those who engaged, many of whom were picking up a bat and ball for the first time.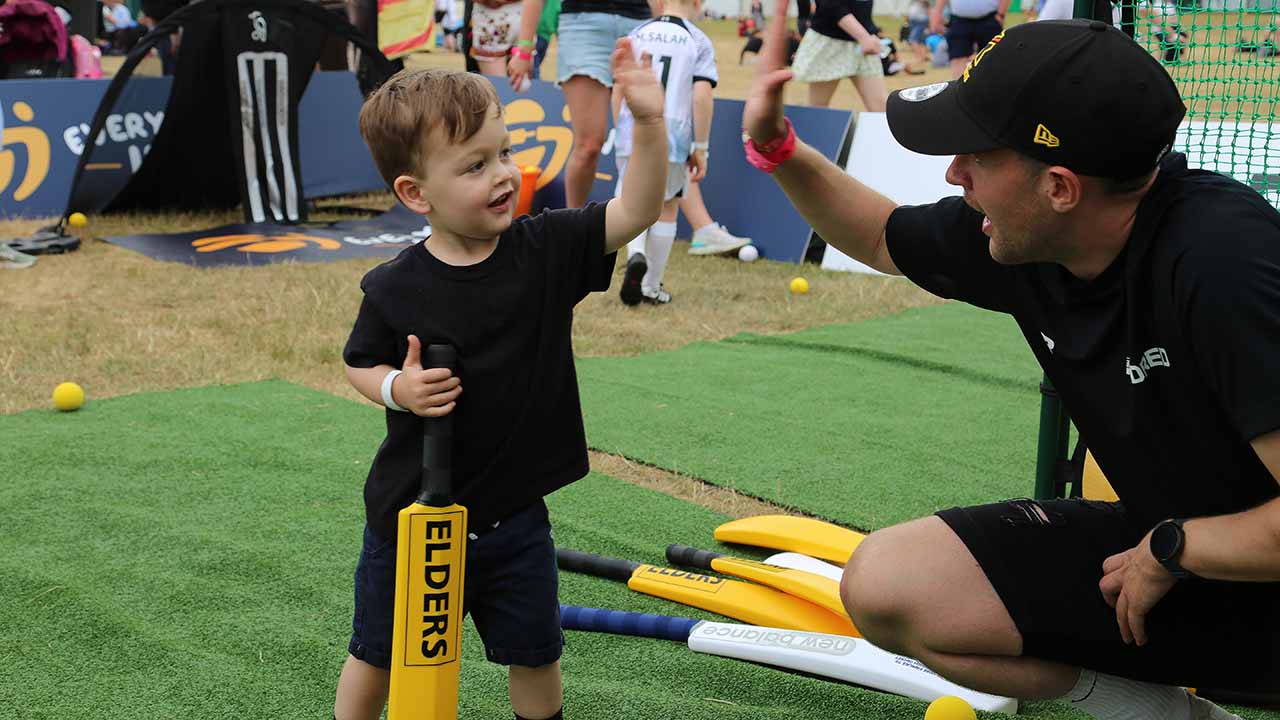 The Rockets in attendance had the opportunity to meet homegrown Nottingham musical artist BEKA, who will perform at the Oval Invincibles fixture on Wednesday 17 August – one of two dates, together with Bank Holiday Monday 29 August against Welsh Fire, for which a limited number of tickets remain available.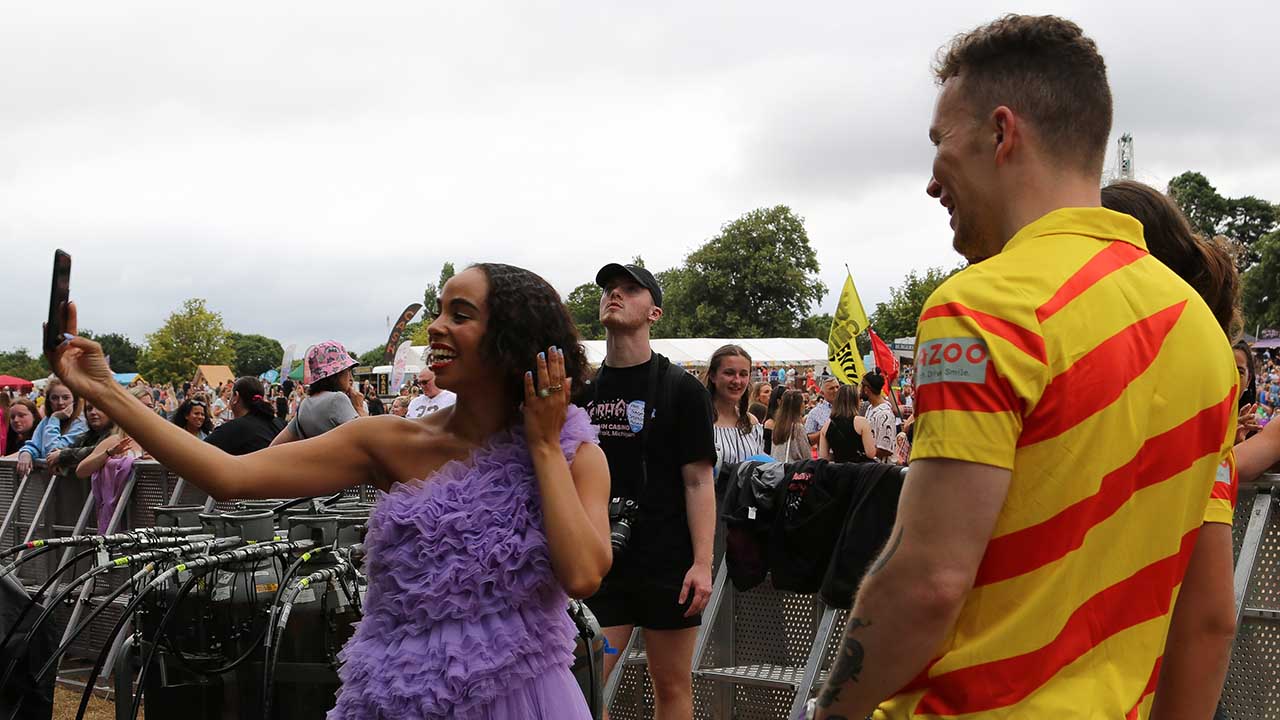 Each of these matches will feature two instalments of explosive cricketing action featuring some of the world's top cricketers, with the women's fixture being followed by the men's on both occasions.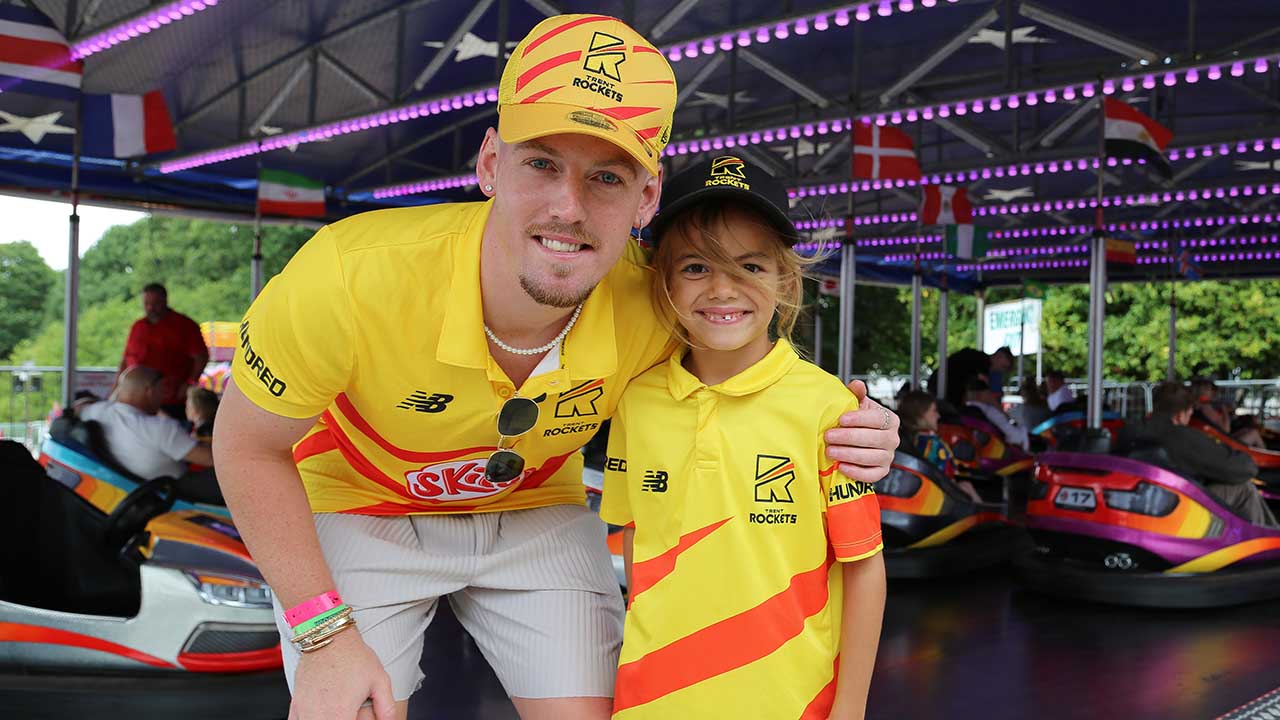 The cricket activation at Splendour was provided by KP's Everyone In campaign, as part of its cricket roadshow offering opportunities across the country to discover cricket and get active.
************
With two of Trent Bridge's four fixtures in the second edition of The Hundred having already sold out, tickets are currently available for matches on Wednesday 17 and Bank Holiday Monday 29 August.
Secure your seats here...