Sol Budinger is intent on making the most of his time in the Notts starting line up having been given an opportunity at the back end of the Outlaws' Vitality Blast campaign.
The explosive left-hander was given his first start of the season in Notts' demolition of Derbyshire at Trent Bridge, before playing in the Outlaws' win at Durham a day later.
The Academy graduate is keen to display his swashbuckling stroke making as the North Eastern outfit make the return trip to the East Midlands, with play scheduled to commence at 6.30pm on Friday 1 July.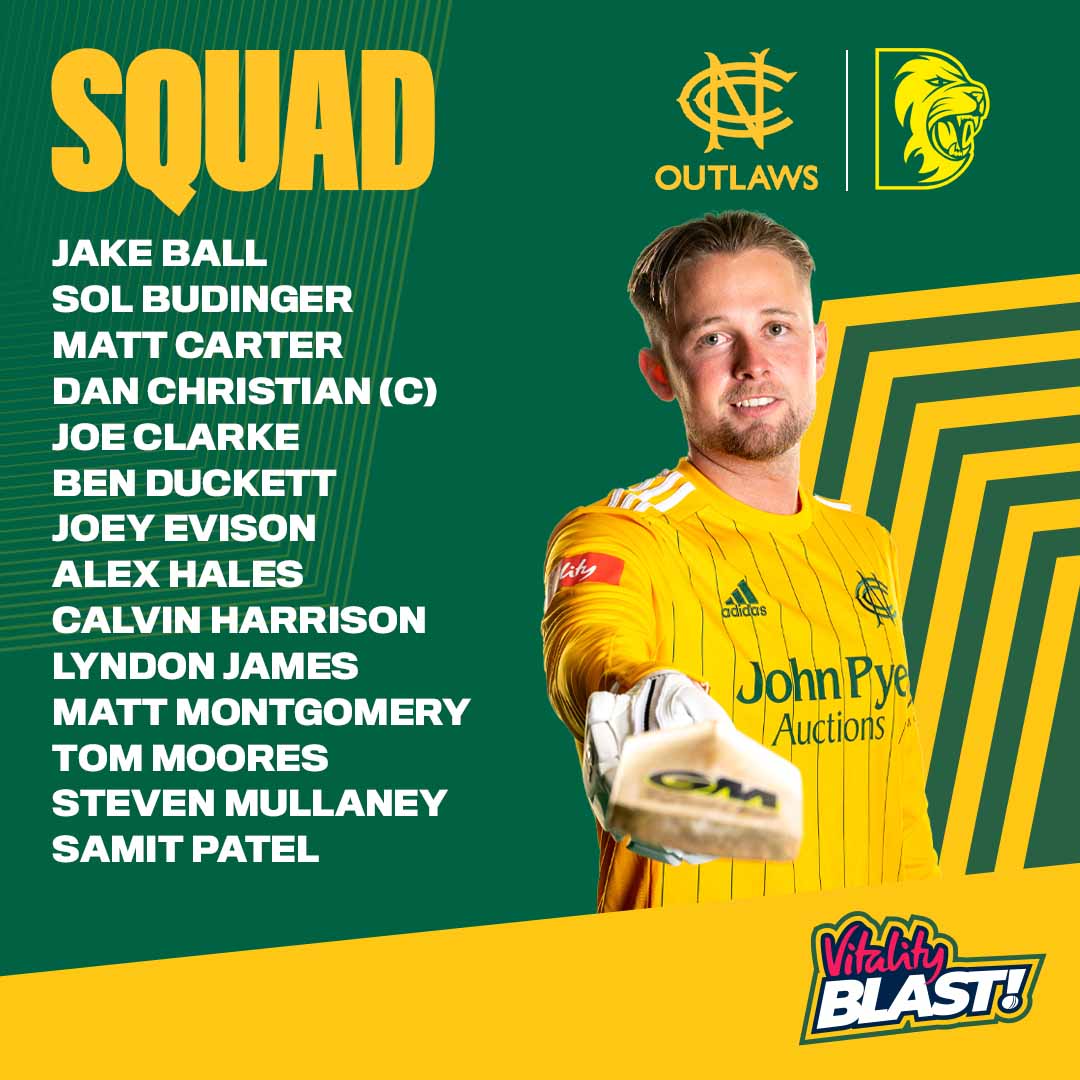 "In my first few years, 2019 and 2020, I learned a lot from being in and around the squad, seeing how the guys train and go about their business," Budinger said.
"But now I just want to go out and play, show Trent Bridge what I am capable of and help the county win. My first few years watching and seeing the lads was fun, but now I am set on making a difference.
"When guys like me get an opportunity, we've got to make it count."
The 22-year-old is set on ensuring the Trent Bridge faithful are given something to cheer, too, in their final chance to support the Outlaws at home in the competition.
Whilst qualification may be beyond the control of Budinger and his team, there is plenty to play for, including new experiences.
"It's a matter of pride, and with it being the last home game, we want to show the fans what we can do," he said, "It's been a hard year but we need to make the most out of these last two games.
"When I played last year, it was Covid, so there weren't too many people. This year, even if I am just fielding as 12th man, it has been different.
"When you dream about playing at Trent Bridge, the crowd is very much part of it.
"When you're playing away from home you can get a bit of stick but that's just part of it, you take it with a pinch of salt and look forward to playing in front of your own supporters who really do get behind us when they are here in numbers."
There is added motivation for Notts with it being Dan Christian's final game donning the green and gold flannels at Trent Bridge.
Christian arrived for his first stint at the venue in 2015, and has since captained the Outlaws to two T20 Blast titles.
Budinger believes he is a better player for the clarity the Australian provides as captain.
"I think DC has been really clear with me about my role," Budinger said.
"If we lose a wicket in the first four overs I go in to make the most of the powerplay, but after that Ducky comes in because he is so good in the middle overs at hitting pockets.
"They give me the freedom I want and need to play my natural game, and that is important.
"His overall contribution to Nottinghamshire has been immense. He has won trophies all around the world but this is the place he loves coming back to.
"It will no doubt be an emotional night for him, but with how competitive he is, he'll want it to finish as well as he can."
*******
Be More Outlaw: The 2022 Vitality Blast at Trent Bridge
Pin your green and gold colours to the mast by securing your seats for Notts Outlaws' final home game in the Vitality Blast group stage.
Friday 1 July, Notts Outlaws vs Durham: Secure your seats…