As the Vitality Blast group stage begins to draw to a close, Alex Hales is determined for Notts Outlaws to play for pride and end their North Group campaign on a high.
The Outlaws conclude a double-dose of derby action with the visit of Derbyshire, before a journey to the North East to play Durham.
Zak Chappell has been recalled from Gloucestershire for Notts Outlaws' two Vitality Blast North Group fixtures against Derbyshire and Durham, with a view to returning to the Seat Unique Stadium for LV= Insurance County Championship Action.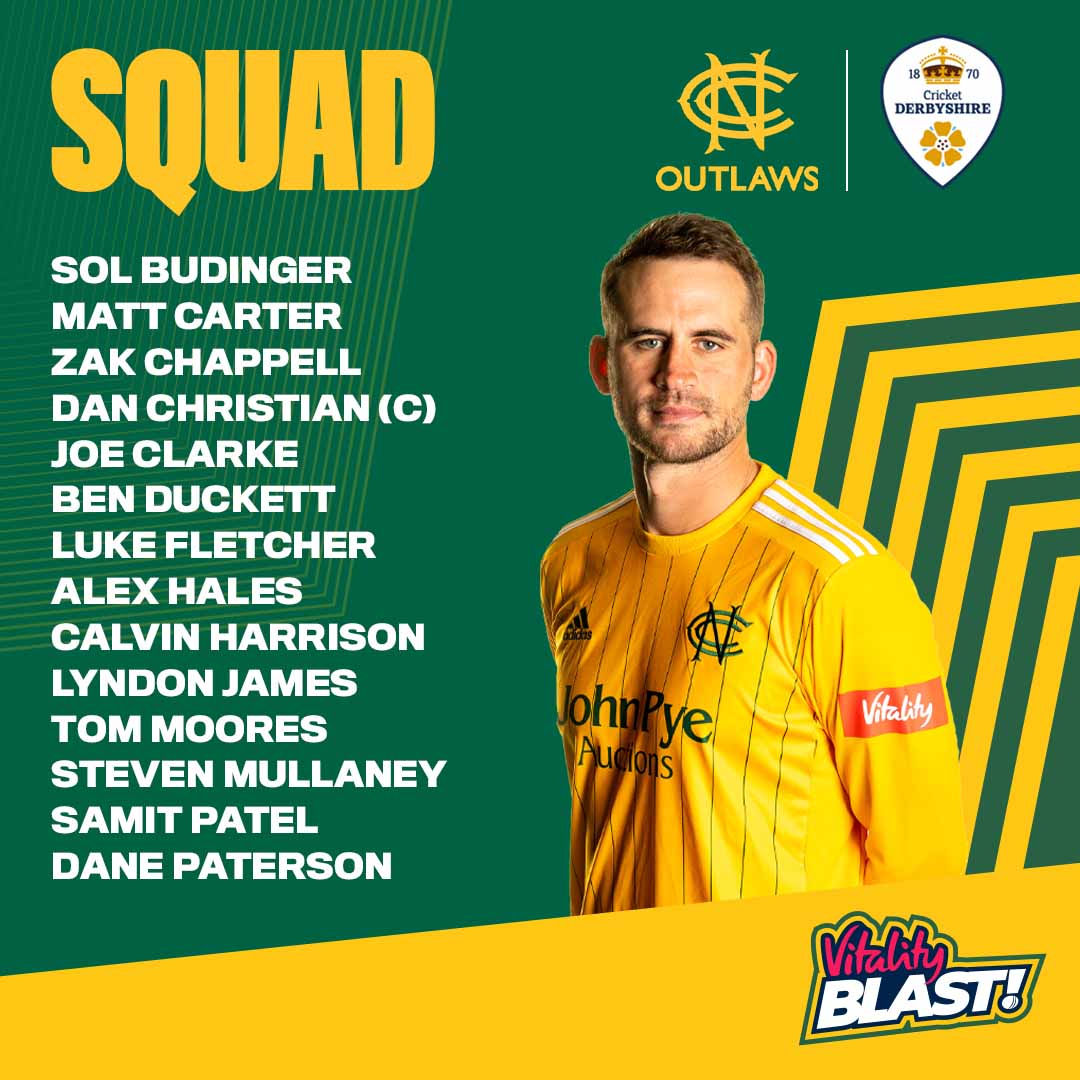 Having fallen short of chasing down Leicestershire Foxes' 170 on a baking hot evening at Trent Bridge, the Outlaws sit in seventh in the group having played ten of their 14 games.
"It's very disappointing to be so close to being out of the competition now. That's a pretty heartbreaking position to be in, and we've not been good enough," admitted Hales.
"But, that said, there's still a lot to play for. We'll be desperate to give some cheer to us and to the fans by beating Derbyshire at home. All we can do now is give it everything and try and hit some form for the rest of the tournament."
It was despite Hales' exploits with the bat that the Outlaws found themselves short against the Foxes, as the 33-year-old struck a 43-ball 55 which included seven boundaries.
And the opening batter express disappointment that his individual knock was not enough to see the hosts home.
"I felt in really good touch, and thought I was quite unlucky in the powerplay where I found a lot of fielders in a small area," he explained.
"It was a bit frustrating, especially when I thought I was timing it so well. It's a shame it wasn't quite enough to get us over the line."
The Outlaws commence their final four group fixtures by facing the neighbouring Falcons for the second time in this season's Blast on Thursday, having secured victory in Derby by seven wickets earlier this month.
Hales hit a blistering 91 from just 33 balls in that win, and the opener needs no reminding of the extra importance of the fixture to all concerned.
"They're our local rivals, and it is a huge rivalry," he said. "We certainly want to give it our all in front of the home crowd."
"It will be a nice day, too, so we're hoping that the home crowd will be nice and big. As far as we're concerned, and as far as everyone watching is too, there will still be plenty to play for."
Attentions then turn to Chester-le-street, where Hales scored a blistering 96 from 54 balls in 2021.
"Of course it helps playing against sides, and at grounds, where you've done well before. There is a bit of extra confidence and you back yourself to perform.
"But this team is littered with playerd who have the ability to perform and, regardless of results this season, we know we can finish well, and see where that gets us."
*******
Be More Outlaw: The 2022 Vitality Blast at Trent Bridge
Thursday 23 June, Notts Outlaws vs Derbyshire Falcons: Secure your seats…
Friday 1 July, Notts Outlaws vs Durham: Secure your seats…