Few do derby days like Samit Patel.
The rip-roaring, chest-beating, heart-on-the sleeve Notts Outlaw is a member of an illustrious all-rounder's club in T20 cricket; over 250 wickets and 5000 runs.
From Australia to Pakistan, Sri Lanka to the Caribbean his exploits have been seen in most corners of the cricketing world.
But there truly is no place like home, and no fixture means more to the evergreen short-format superstar than a clash against Derbyshire Falcons
In 31 games against the Outlaws' local rivals, Patel has amassed nearly 600 runs, and taken 30 wickets.
An economy rate of 6.9 almost beggars belief given the rate at which runs are scored in modern-day T20 cricket, and an average with the bat of 36.6 shows his drive to overcome the noisy neighbors.
Here, we take a look at some of Patel's memorable performances against the Falcons.
7 July 2006
Notts' fifth game against Derbyshire in T20 cricket saw the emergence of the Samit Patel that the Trent Bridge faithful would come to know and love.
Having won the toss and decided to bat, the hosts made good progress at the County Ground, before quick wickets courtesy of Graeme Swann left the Falcons teetering.
And none turn the screw like Patel.
The left-arm spinner bowled an immaculate four over stint, conceding just 11 runs including a maiden over.
Michael Di Venuto, top scorer with 41, was bowled, and the duo of Ant Botha and James Pipe - both now familiar to Nottinghamshire followers - were caught and bowled, and caught by Will Smith respectfully.
His analysis in his second outing against Derbyshire remains his best bowling figures to date against the local rivals.
In the end, the target of 128, restricted in large part thanks to Patel's toil, was chased down with four balls remaining.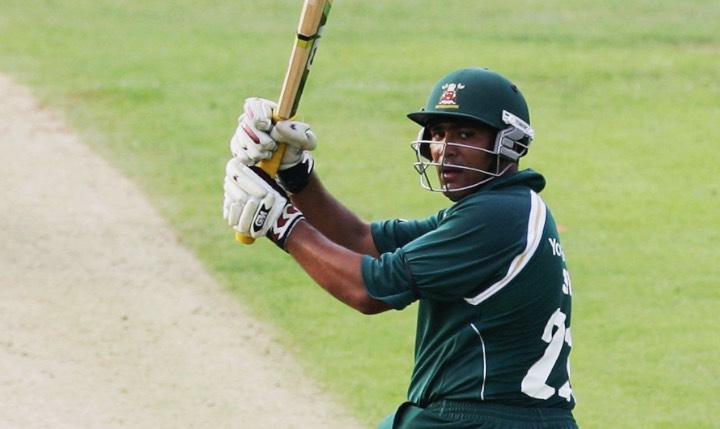 1 July 2011
Cometh the hour, cometh the man. And boy did Patel deliver at the County Ground in 2011.
His influence on the game began with an economical return after Derbyshire opted to bat first, conceding 27 runs across four overs despite a Martin Guptill 79 and a rapid-fire 40 off 19 balls for Ross Whiteley.
The pair hoisted Derbyshire to a competitive 170, a target made all the more imposing by the loss of two wickets early in the chase.
It meant Patel entered the fray with Notts 24/2 after five overs, the Outlaws tasked with scoring 147 off 90 balls.
Fortunately, he was joined by Alex Hales and the pair went about an almighty assault.
Chesney Hughes conceded 41 from his four overs, and Jonathan Clare 25 from his two, as the Nottinghamshire stalwarts turned the tide of the game.
Both racked up half centuries and pressed on, albeit by the time Hales was dismissed, Notts still needed 42 from five overs.
But if anything spurs Patel on, it is a fervent, partisan Derbyshire crowd.
Ever keen to silence his foes, the right hander finished with a 43-ball 70 as Notts Outlaws won the game with three balls to spare.
That score remains his highest against the Falcons to date.
10 July 2015
Since his first game against the Falcons in T20 cricket in 2005, Patel has shown an extraordinary ability to make his mark regardless of how, or when, he is introduced in the contest.
His contributions with both bat and ball led to a victory by the tightest of margins against Derbyshire in 2015, as the Outlaws squeaked over the line.
Batting at four on this occasion, Patel came to the crease at the conclusion of the powerplay with the score on 52/2.
He joined his old comrade Hales, and the pair pumped 68 in eight overs before the demise of the opener.
With a potentially tricky handful of overs left to negotiate, Patel saw himself to a half-century off 38 balls, before departing with 17 balls left.
Notts set a final total of 172 - good, but eminently chaseable at fast-scoring Trent Bridge.
And so, opening the powerplay with a spinner becomes an even riskier option. The pressure is well and truly on to squeeze in the first six overs.
Of course, Patel did exactly what was asked of him.
In the end, he bowled his three overs for 19 runs, bowling six dots in his 18 deliveries as Notts triumphed by just two runs.
Jake Ball was named man of the match for his three wickets, but without the impact of Patel, the Outlaws may well have been outdone.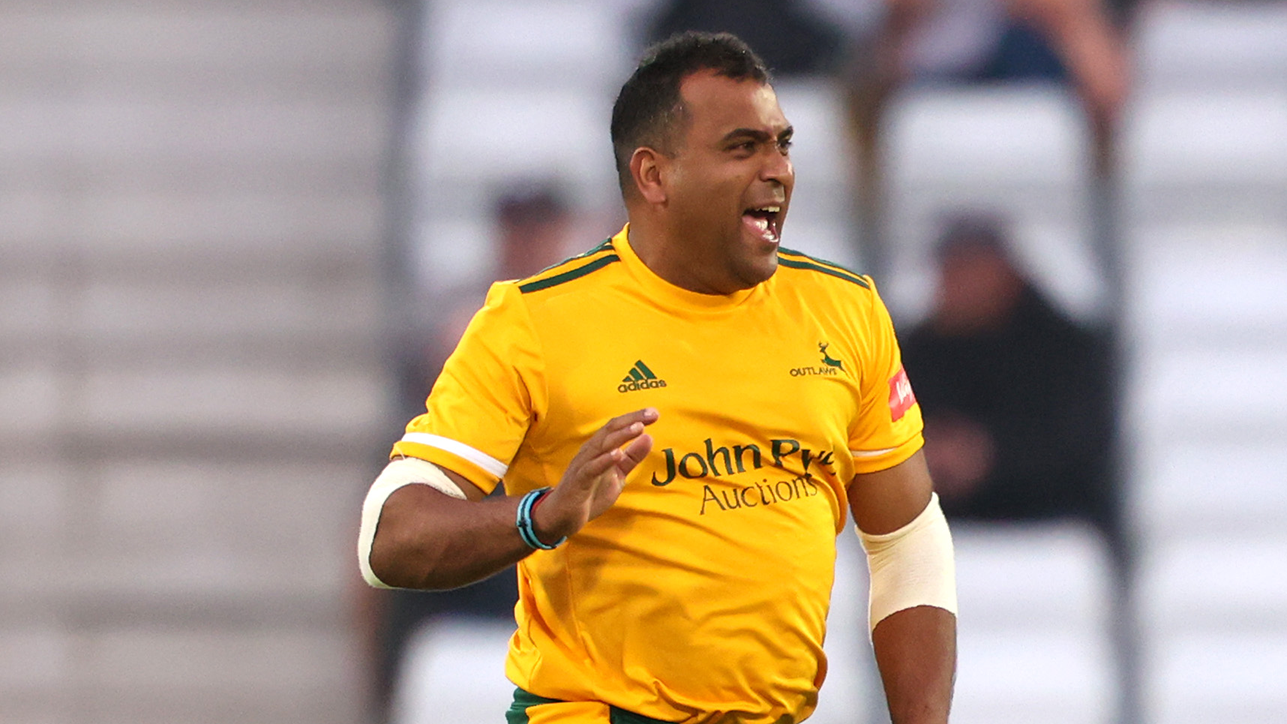 18 June 2021
Having claimed his second T20 Blast title in 2020, Patel was intent on securing a third a year later.
And a win against Derbyshire at Trent Bridge in mid June would do the Outlaws no harm in their quest for a home quarter final.
But having been inserted, Notts saw their plans begin to crumble.
Alex Hales, Joe Clarke and Sol Budinger were all dismissed before the score reached 20, and when Tom Moores was dismissed in the sixth over, the Outlaws had 45 and a somewhat steep mountain to climb.
Patel, as has become obvious, is the man for such occasions, particularly when the Falcons are seeking to swoop.
With Ben Duckett, then Steven Mullaney, for company, Patel halted Derbyshire's momentum, turned it around and propelled Notts forward.
He struck six fours and three sixes, striking at a run rate of 200 for his eventual 64.
The home side were defending 152, though: a score considered light of par at a venue famed for runs.
Fortunately, a supercharged Samit was not content with contributing just runs.
Having blasted 82 off the first seven overs, the visitors required 70 from the remaining 78 balls. All but done and dusted, surely?
Enter stage right, Patel, who claimed the wicket of Matt Critchley at the first time of asking.
Having seen his fellow bowlers put to the sword, the twirler went on to collect two wickets for the concession of just 14 runs across three overs.
And Notts, who qualified for a home quarter final, won by just two runs.
*******
Be More Outlaw: The 2022 Vitality Blast at Trent Bridge
Thursday 23 June, Notts Outlaws vs Derbyshire Falcons: Secure your seats…
Friday 1 July, Notts Outlaws vs Durham: Secure your seats…