Welbeck Cricket Club will host Nottinghamshire's final fixtures of the Vitality Women's County T20 group stage on Bank Holiday Monday, with Cumbria and Derbyshire the visitors.
A squad of 13 has been named for the games in North Nottinghamshire.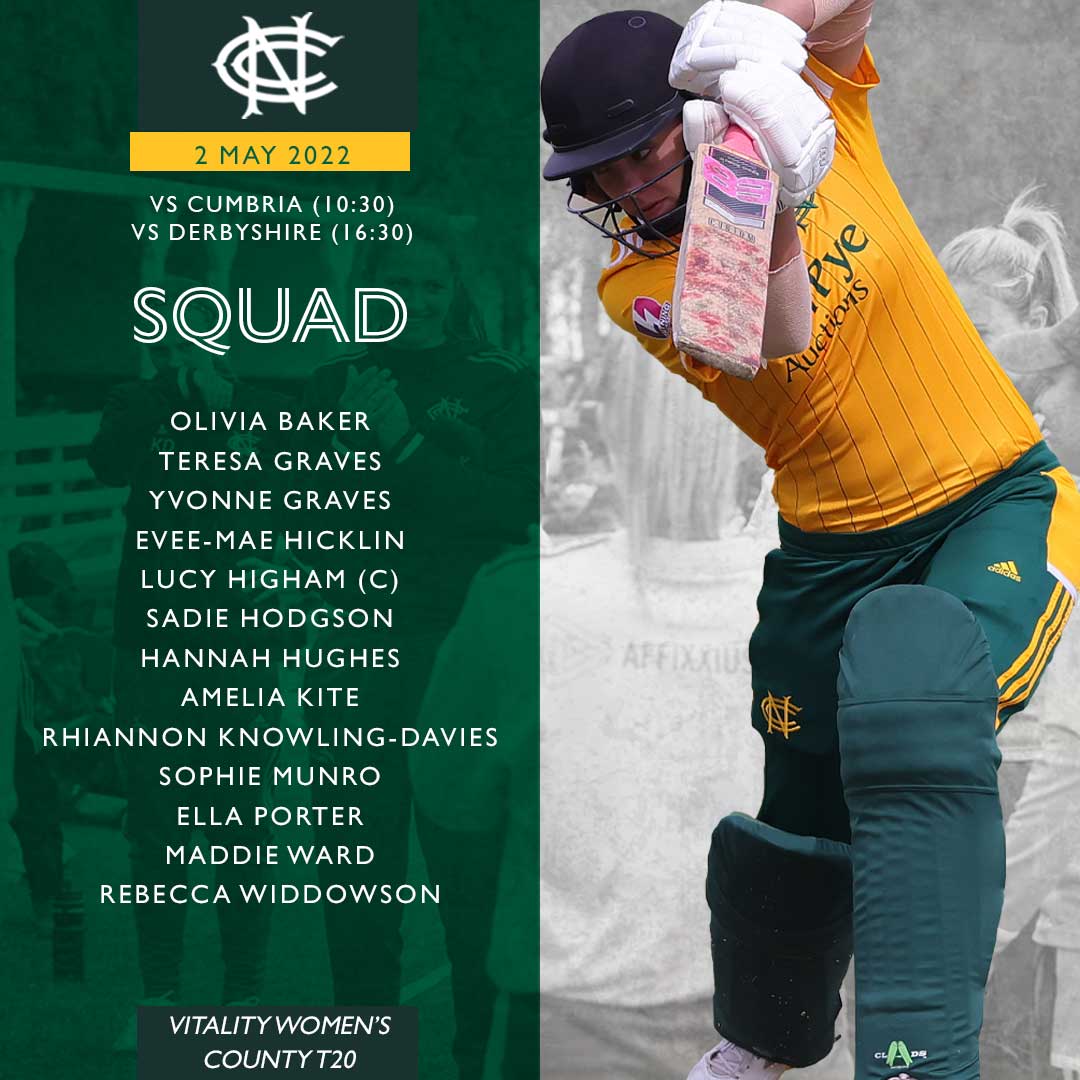 The Green and Golds secured their first win of the season against Yorkshire last weekend, and are looking to add to their victory tally having faced also challenging opposition in North East Rep XI, Lancashire and North East Warriors.
The fixtures mark the final run of regular season games, with County Finals Day set to take place a week later, prior to the beginning of the Charlotte Edwards Cup later in May.
Cumbria are winless in their four games thus far, and sat afoot the table, whilst Derbyshire have won two and lost two of their fixtures. You can view the full table here.
You can view live scorecards from the games once they are underway here.
*******
Be More Outlaw: The 2022 Vitality Blast at Trent Bridge
Notts Outlaws, the 2017 and 2020 Vitality Blast winners, return to T20 action at Trent Bridge this summer from Friday 27 May to Friday 1 July. Pin your green and gold colours to the mast by securing your seats now.
Purchase your Season Ticket here...
Friday 27 May, Notts Outlaws vs Worcestershire Rapids: Secure your seats…
Sunday 29 May, Lightning vs Southern Vipers (Charlotte Edwards Cup): Secure your seats...
Monday 30th May, Notts Outlaws vs Northamptonshire Steelbacks: Secure your seats…
Tuesday 31 May, Notts Outlaws vs Lancashire Lightning: Secure your seats…
Friday 17 June, Notts Outlaws vs Birmingham Bears: Secure your seats…
Tuesday 21 June, Notts Outlaws vs Leicestershire Foxes: Secure your seats…
Thursday 23 June, Notts Outlaws vs Derbyshire Falcons: Secure your seats…
Friday 1 July, Notts Outlaws vs Durham: Secure your seats…