Though born in Eton, on 7 September 1824, Philip Williams was educated at Winchester and at New College, Oxford. At Winchester he was in the school XI for three seasons, 1840-1842 and then in the Oxford University team, including four appearances in the annual fixture v Cambridge.
From Oxford, Williams went to Lincoln's Inn, where he qualified as a barrister, but seemingly did not practice, since in the 1850s he was a curate in Gedling, from 1859-60 he served as a minor canon at Chester and from 1860 to 1892 was rector of Rewe in Devon.
Most of his First-Class cricket was played for Oxford University but he payed three times for the North v MCC, once for the Gentlemen of Southwell and once for the Gentlemen of Nottinghamshire. His two first team games for Notts both came in the summer of 1845 and were the home and away matches against Kent; he scored 2 and 1 at Canterbury and 14 at Trent Bridge and did not bowl in either game. He must have been a bowler – though his batting and bowling styles are not recorded – as he also played for the Slow Bowlers v Fast Bowlers at Lord's in May 1849, in which he was twice dismissed by no less a person than John Wisden, founder of the great cricketing almanac.
Williams's final First-Class tally was 20 matches, 174 runs, highest score 20, at 7.27, and he took 16 catches. His best innings in all cricket appears to be 28no for Winchester v Harrow in 1842. Whilst in Nottinghamshire he played primarily for the County Club at Southwell.
Rev Philip Williams died in Bath in 1899 and the following year his widow endowed a fine stained glass window in his memory at St Mary the Virgin, Rewe, the church where he was rector for so many years. The window, which is a glass triptych, is unusual in so far as it includes a depiction of a horse. The window was created by renowned makers, Heaton, Butler & Bayne, whose work includes the Brunel Memorial Window in Westminster Abbey.
July 2020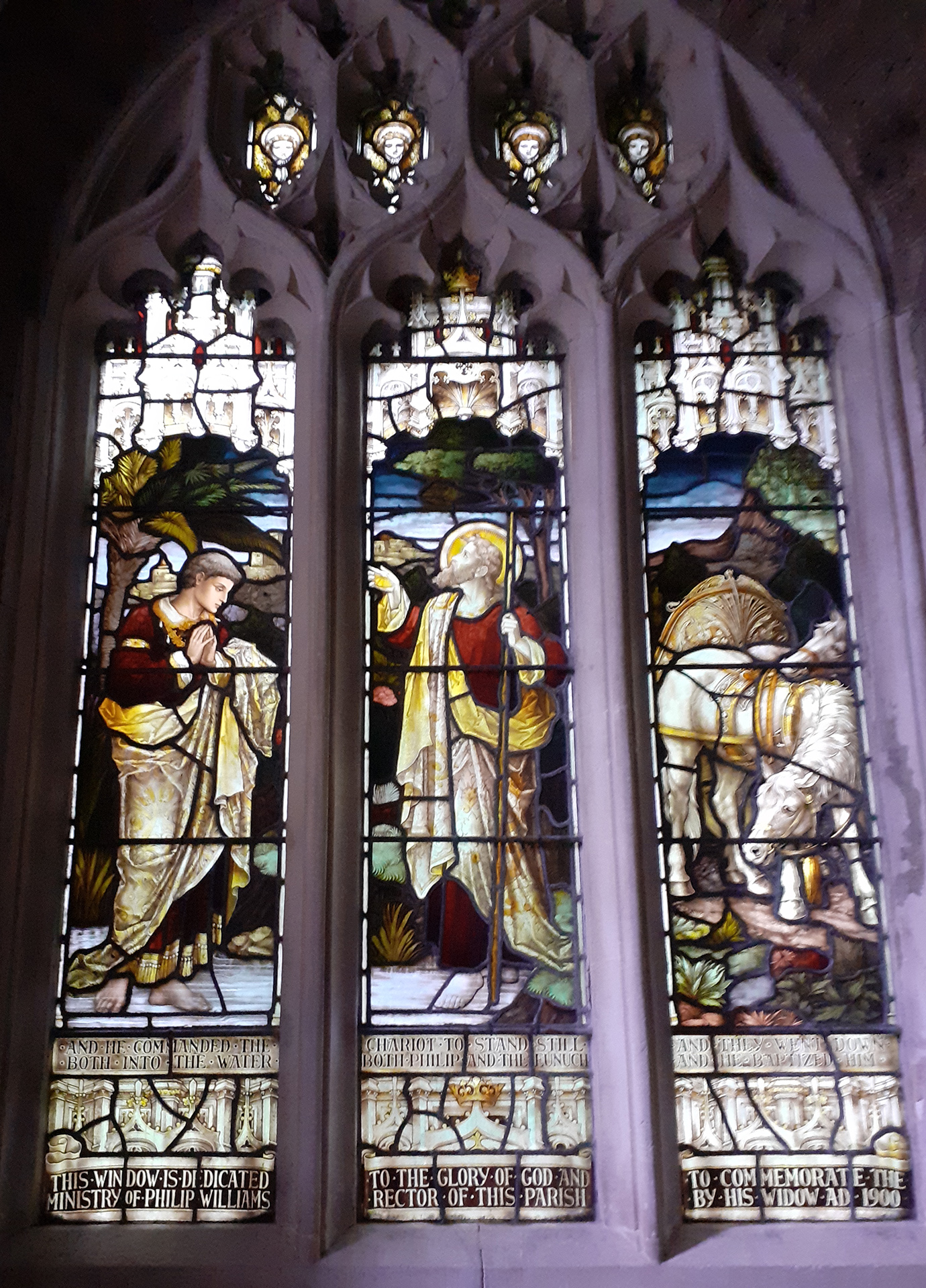 Nottinghamshire First-Class Number: 65