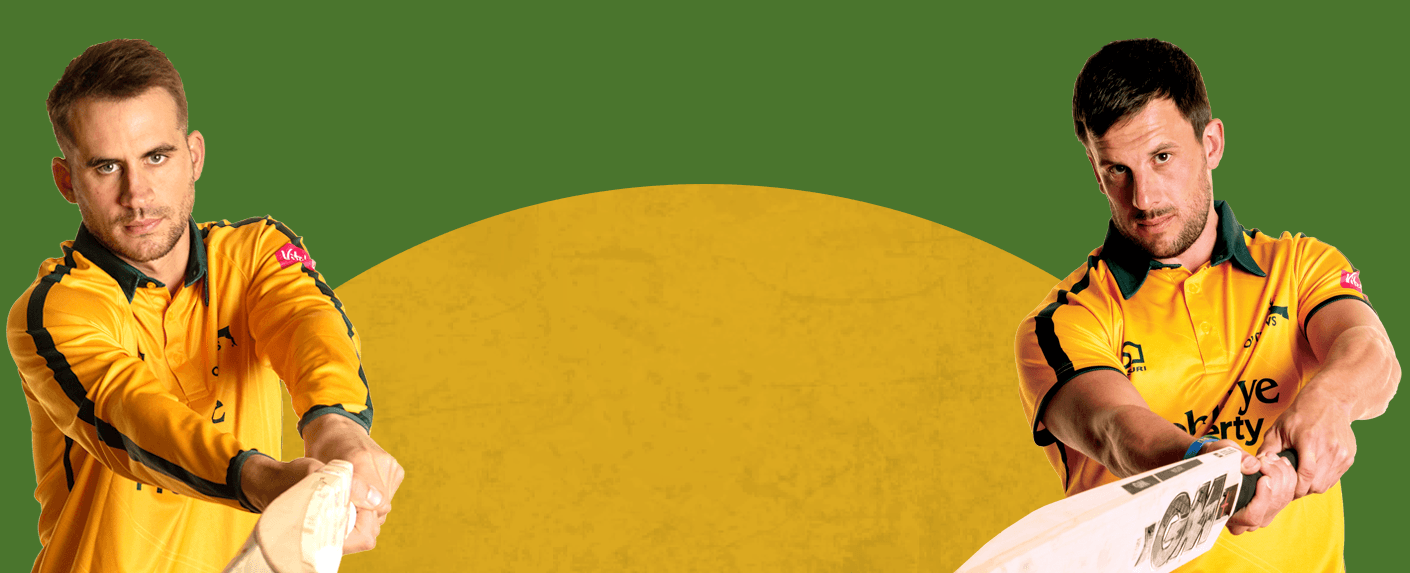 ALL IN
OUR T20 DOCUMENTARY
Episode Twelve: Heartbreak
Episode Eleven: Countdown
Episode Ten: Vindication
Episode Nine: Ambition
Episode Eight: Decisions
Episode Seven: Patience
Episode Six: Bridging The Gap
Episode Five: Highs and Lows
Episode Four: Determination
Episode Three: Staying Positive
Episode Two: Facing Reality
Episode One: Foundations
All In is the documentary series taking Nottinghamshire County Cricket Club supporters deep behind the scenes with the Notts Outlaws during the 2019 T20 Vitality Blast.
From the headline-grabbing Alex Hales to cult hero Samit Patel and inspirational leadership figures in Dan Christian, Peter Moores and Steven Mullaney, our series tells you the stories behind the stars.
From training at altitude in South Africa and pre-season graft among the Gotham hills, to entertaining 14,000 fans and retiring to the sanctity of the home dressing room at Trent Bridge, All In is with the Outlaws every step of the way.
Secure your seats for the T20 Vitality Blast at Trent Bridge here.
SIGN UP FOR ALL THE LATEST
It's jolly convenient to receive latest news, ticket information and behind the scenes exploits direct to your inbox and we'll never pass on your information to others.