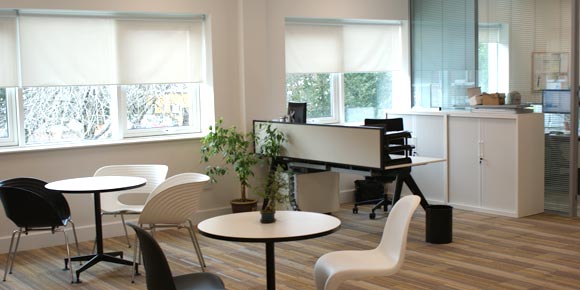 Jobs
Recruitment Statement
All vacant positions will be advertised here on the Club's website and in newspapers or magazines which are relevant to the particular post.
All applications must be submitted on the appropriate Club form, which will be downloadable from this website, and accompanied by a CV and covering letter should you choose to enclose them.
The Club will not accept unsolicited applications or CVs.
Agencies please note: Nottinghamshire County Cricket Club does not require the support of recruitment agencies at this time.
The Club is an Equal Opportunities employer and welcomes applications from all areas of the community.
Our recruitment practices will be viewed as fair and professional to both internal candidates and potential employees.
We will actively promote the appointment of internal candidates whilst ensuring that this does not compromise on our recruitment standards.
Since each appointment is viewed as a key business decision, the recruitment process will be geared to identifying the key skills, knowledge and attitudes required in the successful candidate.
Employees will be recruited on the basis of their qualifications and experience to do the work to be performed, regardless of sex, sexual orientation, marital status, race, colour, nationality, ethnic or national origin, religion, age, and disability or union membership status. In view of this, we will ensure that each manager adheres to the equal opportunities policy and provides management information in relation to this.
We will ensure that each new recruit undergoes induction training in order to maximise the rate of individual and organisational learning.
We will continuously review the success of our recruitment process and in doing so continue to improve upon it
Vacancies
Heritage Consultants
The Trent Bridge Community Trust (TBCT) seeks Heritage Consultants
The TBCT has successfully secured a start up grant of £10,000 from the Heritage Lottery Fund to deliver a unique piece of work: 'Protecting and sharing the heritage of Trent Bridge, a search for solutions'.
We are seeking suitably qualified consultants to undertake a number of work packages, including: Vision & Purpose, Collections Management, Governance & Management, Collections Access, and Finance & Operations.
A full brief can be obtained by using the link below. Closing date for receipt of applications is Monday 6th July 2015.
Heritage Consultant Brief (PDF)
Work Experience
While the Club is keen to encourage the development of young people in all aspects of life, there are various on-going developments at the ground and several internal reviews planned for the coming year. We are not in a position to participate in the work experience scheme for the foreseeable future. As soon as this position changes we shall advise on the website.
Requests for Trials with Nottinghamshire County Cricket Club
We work very closely with local schools and clubs who recommend young players for trial with the Districts, Sub-County and County Representative Teams.
The Club does not hold open trials for older players, but we are always keen to receive recommendations for trialists. Please send your application to: The Club Coach, Nottinghamshire County Cricket Club, Trent Bridge, Nottingham NG2 6AG or email wayne.noon@nottsccc.co.uk