Nottinghamshire began their Specsavers County Championship season in style by defeating Leicestershire inside three days at the Fischer County Ground.
Left to chase a nominal victory target of just 4, Notts reached their target in only 1.4 overs to record a 10-wicket victory.
James Pattinson followed up his undefeated 89 with the bat by collecting a five-wicket haul, after gathering three of the four wickets to fall.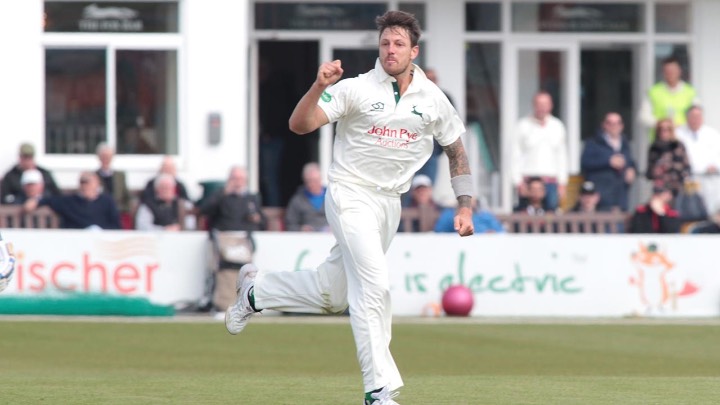 Pattinson finished with figures of five for 29, whilst Luke Fletcher ended with four for 35 as the hosts succumbed for only 81.
Greg Smith and Jake Libby made short work of getting their side over the finishing line.
For Peter Moores, it was a great way to start his reign as Head Coach. "Four day wins are special because they are hard to get," he said. "It was a tough game, certainly over the first day and a half.
"We got an opportunity to press on after Stuart Broad and Jimmy Pattinson's partnership and the nice thing was how we took it.
"We really put them under pressure, drove it home and took the opportunity. I think the key is, enjoy it because that's what you do it for. But also scrub ourselves up and be ready for Friday because we've got a tough game coming up against Durham."
Nottinghamshire had already taken great strides towards winning the match by picking up six Leicestershire wickets on the previous evening, so the home side were still 27 runs adrift at the start of the day.
Their hopes of extending the contest lay with captain Mark Cosgrove, joined at the start of play by nightwatchman Gavin Griffiths.
Pattinson opened the bowling and needed only four deliveries to send back Griffiths. Bowling rapidly from the Bennett End, he had the former Lancashire man smartly taken at third slip by Smith.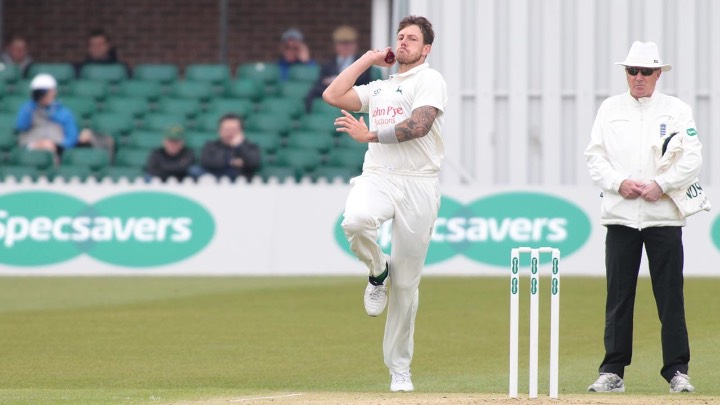 In his next over, the Aussie speedster proved too hot to handle for Zak Chappell. A searing throat-high bouncer was followed up by a full-pitched swinging delivery which kissed the outside edge on its way through to Chris Read.
Fletcher claimed his fourth wicket of the innings by removing Cosgrove, as the left-hander clipped to Michael Lumb at midwicket.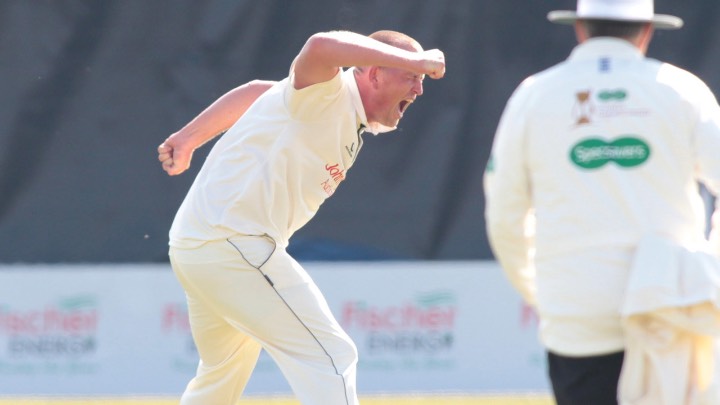 Leicestershire avoided the innings defeat in unorthodox fashion as a Fletcher's shy went for four overthrows, but the end came swiftly as Pattinson knocked over Clint McKay's off peg. Notts had needed just 8.3 overs to remove the last four obstacles.
Libby and Smith took three from the opening over, bowled by Colin Ackermann and the winning runs came the bowling of Paul Horton as Smith sent the patrons rushing for cover as he clubbed a mighty six through a pavilion window.
Smith revealed that it had all been a little strange, returning to face his former county in red ball cricket for the first time.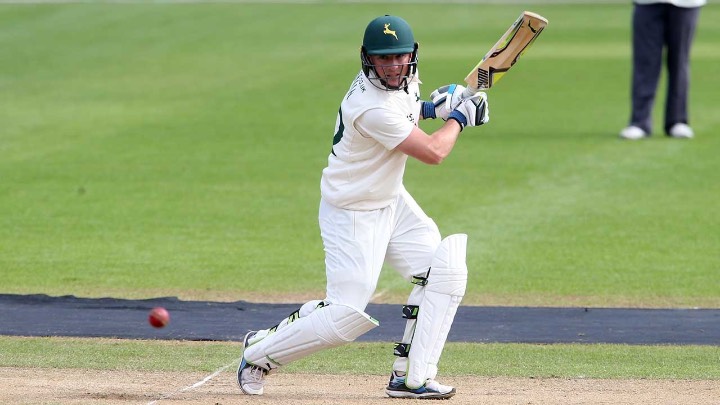 "It was a bit of a surreal feeling being part of a winning team here, back where I started my career. But it's been a really special two and a half days and I've really enjoyed it."
Although he had the chance to play the winning shot, the opener admitted he'd have been happy to celebrate an innings victory instead.
"I'd have been delighted if I didn't have to go and bat, as it was Fletch decided to throw one over the ropes off his own bowling for four so we had the chance to bat again.
"It was quite a weird situation going out to chase four runs but we did what we needed to do. I don't think Paul Horton would mind me saying he's not in the team for his bowling, so it was nice of him to lob one on a length for me to hit the winning runs."
Luke Fletcher's spell on the second evening was instrumental in the win and the big fast bowler said he'd enjoyed the experience. "It's always a great feeling to get a result in four day cricket, so we're all pretty happy.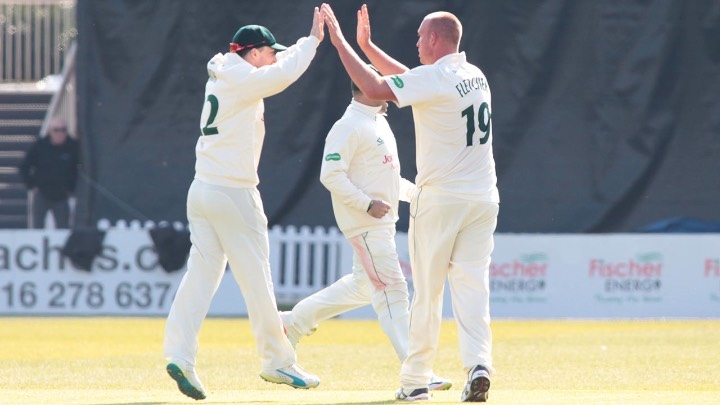 "The partnership between Broad and Pattinson (on Day Two) is what got us back into the game and probably a bit ahead of the game. Then to come out and bowl like we did last night was brilliant. We really put a dent in the game.
"And then Jimmy Pattinson running down that hill bowling rockets this morning was brilliant – to finish by quarter to twelve was a great effort.
Jimmy's a great bloke, I spent a bit of time with him in the winter when I went training with Victoria – he's a cracking lad just like his brother (former Notts bowler Darren) and he's going to do really well for us."
Nottinghamshire take 22 points for the victory. Following their win over Cambridge MCCU in the pre-season first class match, Notts have now won back-to-back matches under Peter Moores and will look to extend that sequence when they visit Durham, on Friday, for their next County Championship fixture.
**********
It's jolly convenient to receive latest news, ticket information and behind the scenes exploits direct to your inbox - and rest assured we'll never pass on your information to others.