In August, England will welcome Virat Kohli's India back to Trent Bridge for the third Test of a five-match series - and it's not too late to secure your seats. It will renew a rivalry that has seen some thrilling encounters in the city down the years, one of which saw a former Nottinghamshire player fleetingly find overnight fame as a result...
••••••••••••••••••
The 2011 Trent Bridge Test match between England and India is one Scott Elstone will never forget, and why not… it gave the former Nottinghamshire player his 15 minutes of fame.
While the now 27-year-old experienced life as a county pro and enjoyed every minute of it, it was his exploits as a substitute fielder in that series for which he is best remembered by the majority of cricket fans.
With Graeme Swann and Jonathan Trott off the field at various points with injuries, Staffordshire-born Elstone, as 12th man, was asked to deputise.
"I knew I would be quite busy as Jonathan Trott had popped his shoulder out."
And he was soon in the thick of the action, taking catches in front of his adopted home crowd, to dismiss India batsman Suresh Raina and Harbhajan Singh in their second innings off the bowling of a delighted Tim Bresnan, as England were victors by 319 runs to take a 2-0 lead in the four-match series.
"I'd been a sub fielder a couple of times before for England – it came with being in and out of the Notts team and being a half-decent fielder – but I'd only been on here and there," explains Elstone.
"This time, though, I knew I would be quite busy as Jonathan Trott had popped his shoulder out and it was clear he wasn't going to do a lot of fielding.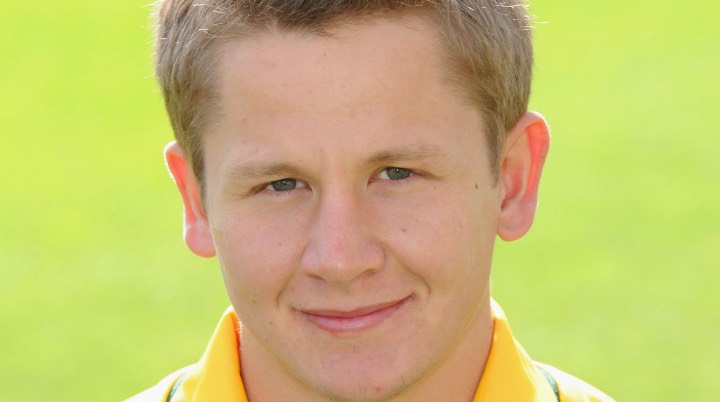 "I was just trying to take in the crowd and the atmosphere, which were amazing, and to be involved with the England team in whatever capacity was surreal. With some of the India batsman not playing the short ball that well and the England bowlers testing them out with short balls, I was posted off to deep square leg. I actually thought they might post one of the more senior players there.
"Before long I was under two skiers and it was very nerve-racking – I had so much time to think about them and the pressure was ramped up from playing for Notts because it was an international match and all eyes are on you. Thankfully I held on."
"I didn't expect it to catapult me into the national limelight as it did."
Within hours, followers of Elstone's Twitter profile had gone from 300 into the thousands and as he came off the field at the end of the day's play, he had more than 2,000 notifications on his phone, with national media coverage following.
It was a strange experience for the then 21-year-old who had been with the Notts Academy under Chris Tolley from the age of '13 or 14', also playing Club cricket in the Nottinghamshire Premier League for Wollaton.
Elstone adds: "I didn't expect it to catapult me into the national limelight as it did. With Twitter, it probably helped that it opened me up to a billion Indians and they soon realised I wasn't all that interesting and only a sub fielder a few weeks down the line!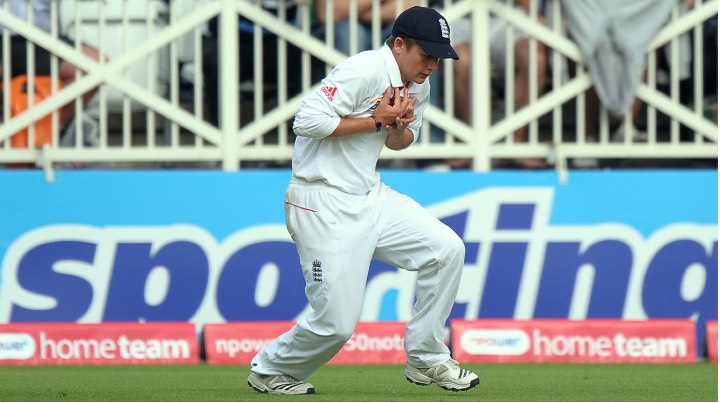 "It was such a brilliant experience, particularly with it being at Trent Bridge, which is one of the best grounds, if not the best, in the UK. It's special, always hosting some entertaining Test matches played on cracking wickets. The ground has a lovely feel to it and the atmosphere is superb."
Elstone, who also went on to play for Derbyshire before being released at the end of the 2016 season, played 14 first-class matches in all, making one century, and scoring 38 List A matches and 38 T20s.
"Trent Bridge has a lovely feel to it and the atmosphere is superb."
His other memory from six years ago was a hat-trick from another home favourite, Stuart Broad, who helped launched a stirring England comeback after they were bowled out first up for 221.
After progressing to 264-4 at one stage, the tourists were dismissed for 288, a lead of 67, before England piled up 544, with the help of 159 from Ian Bell, to leave India requiring a mammoth 478 to win, a target they did not come close to reaching.
Broad removed MS Dhoni, Singh and Praveen Kumar in successive balls and finished with 6-46 on his home ground amid great scenes of celebration in the stands.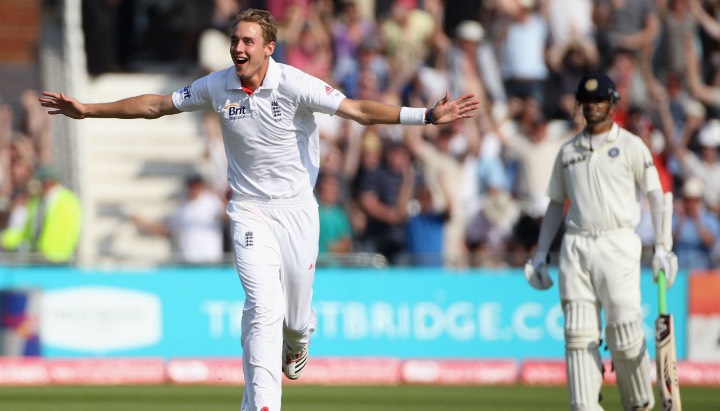 "I was lucky enough to be stood at mid-off as Broady did his stuff in that spell and I remember that as well as my two catches," he says. "I think Swanny also took a few wickets too, so it wasn't a bad Test match all round for the Notts boys.
These days, Elstone works as an agent for CSM, who look after England wicketkeeper batsman Jonny Bairstow and have also represented Steven Finn.
Another client is someone he knows from his playing days coming through the Notts Academy.
"I was lucky enough to be stood at mid-off as Broady did his stuff in that (hat-trick) spell."
Elstone says: "After I was released by Derby, I was weighing up my options and I came across an opportunity on LinkedIn and thought I would go for it. It's gone from there and it's turned out to be a fantastic opportunity and company to work for.
"We have just started working with Jake Ball, which is fantastic, especially as we came through for Notts at the same time and I know him well. As a friend I'm very proud that he's got onto an Ashes Tour and it should be an experience to remember for him."
••••••••••••••••••
To buy tickets for the latest installment of exciting England versus India Test match battles at Trent Bridge, which takes place between August 18 and 22 next summer, click here.