In the third of our three-part series with Bowling Coach Andy Pick comparing the successful 1987 and 2017 sides, we look at the influences of Pick himself as player and coach, his best moments in the two campaigns and his thoughts on which is the better team...
Pick as player and coach
1987: "As player – It's totally different as a player to as a coach. I opened the bowling quite a bit with Richard and a few of the lads in the current squad have asked which end I use to prefer. I told them this end (Pavilion End). The asked why and I said: "because Richard has decided he wants the other end!" I played in all forms of the game and felt like I contributed like everyone else, which is what you want to feel as a player. That was the way it worked – people stepped up and had good days at different times. I remember it being hard work and mentally very challenging being in all competitions. Physically, I think it was a little bit harder than this year because we didn't use as many players, so there was no chance of resting up, but whenever you are winning you don't feel tired."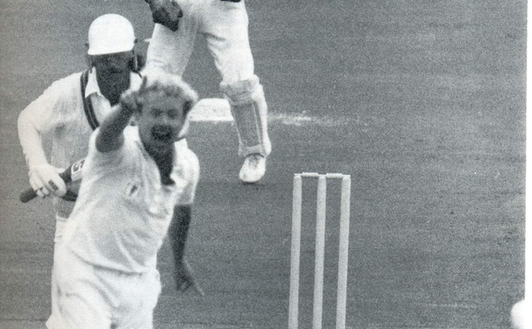 2017: As coach – Having been through the competing on all fronts experience myself, I've complimented the lads on how well they've been able to handle that this year. Generally, if you're out of one or two competitions, there's a little bit mental down time, so we might play some young lads or it's not quite make or break. This year, every game has mattered, especially because we lost our first two games in both one-dayers, which upped the pressure straight away."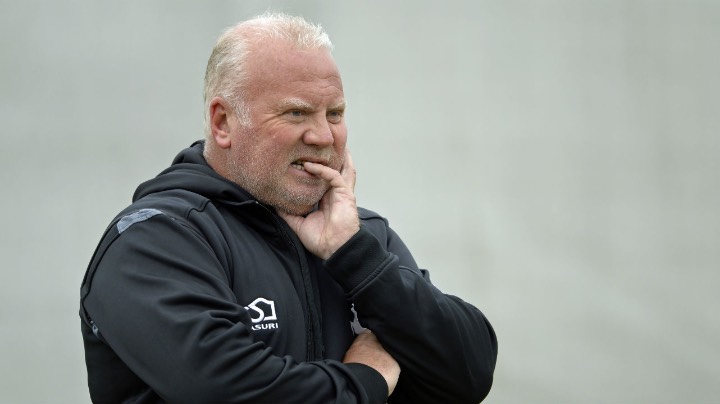 Best moments
1987: "My stand-out game of that season was 5-22 against Gloucestershire at Bristol in the NatWest Trophy semi-final as man of the match on a day where there were seven or eight internationals in our team. That was part of what made you feel like you pulled your weight in a very good team. Some people might only play a couple of games because they've come in for someone injured or an international player, but it was gratifying I've played a season with and against some of the best players in the world and feeling like you can hang with them and not just making the numbers up."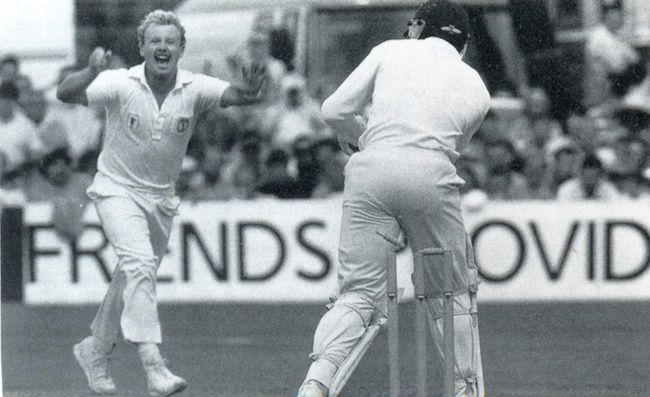 2017: "The highlight is not for me a specific event, although defending 140-odd at Worcestershire in the T20 would be up there if it had to be that. It was more watching our bowlers gradually get their heads around the fact that all bets were off in the one-day stuff and the figures we normally judged our performance by for some reason changed this year. Dan Christian put a stat out that at one point there had been 17 scores of over 200 in 2016 T20. When there had been 17 this year, there were still 56 games to go, so 112 innings. Batting changed and people scored a lot more runs, so we had a battle, especially when playing here on brilliant pitches with small boundaries, to convince bowlers we had done alright. Even when we went for 200 we have done alright because we have knocked them off or set an even bigger score. If both teams are getting 200-plus that's down to the conditions, not that people have bowled badly. But our lads stuck with and in the games where we played away and won lower scoring games at Durham, Worcestershire and Derbyshire helped reinforce that we were doing things right."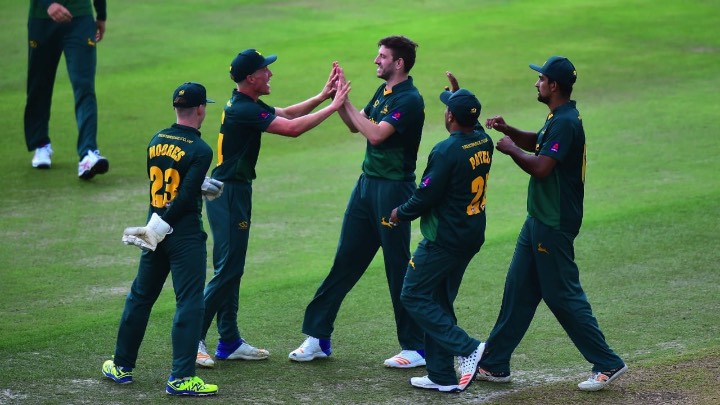 Best team overall?
"Well, the 1987 team obviously because I was playing in it! I said at the start, they are different games. Championship-wise, the very best players in the world were playing here in 1987 because there was nowhere near as much international cricket and no central contracts, so everyone's overseas player was one of the best players in the world. We've seen some great players this season, but they are not all household players. To win in 1987, in that highly competitive environment, and to win the Championship as one division makes you the best team, and that's non-negotiable. If you win Division One you can rightly say the same but although we've had a good year, we've effectively finished 10th. It's got us to where we want to be. So if you had to push me as to who would win if the 1987 Championship team played the 2017 one, I would say the 1987 team with Robinson, Broad, Randall, Hemmings, French, Hadlee, Rice backed up by some really good other players, such as Paul Johnson, who would have been fabulous in this one-day era with T20 right up his street. He would have been one of the best players in the country without a doubt. I think we had a stronger spinner in Eddie Hemmings who was getting 85 wickets a year. That's no disrespect to Samit, but he's not our frontline spinner and not going to get that many wickets, as good as he is."
"One-day-wise, it is impossible to compare. The skills were exactly the same and you played the same way. Back when I was playing but now it's very different depending on the format. I do know that Richard and Clive and Derek Randall, who was a brilliant fielder, would have held their own and some, but, as a team, our current team would beat our 1987 in one-day cricket no matter what the format. That's simply because players are used to playing with that much more freedom and innovation. Back in 1987, if anyone had played a reverse sweep, the ground would have gone silent and you would have been able to hear a pin drop in the dressing room. Now they are playing scoops and all sorts, which were not even heard of then."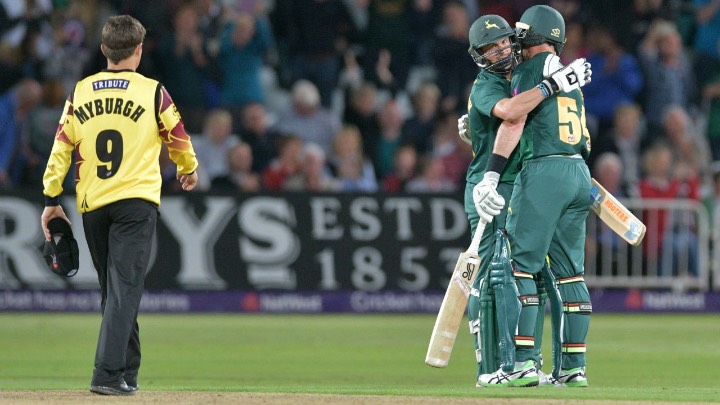 "What I would say is that both in 1987 and 2017, the thing was that someone always stepped up. We had that many good players in the team on both occasions. That makes sense really… to complete in all formats effectively you need people to be performing consistently and not just relying on a handful of players."
••••••••••••••••••
You can watch every ball of Nottinghamshire's scheduled home matches in 2018 - in all three formats of the game - by joining our family as a Member. Become a Member now...