Nottinghamshire's Samit Patel enjoyed a run-laden weekend captaining a Marylebone Cricket Club team as they entered the Hong Kong Sixes tournament for the first time.
With the likes of Darren Stevens, Rikki Clark, Jordan Clark, John Simpson and Gareth Berg joining him as teammates at Kowloon Cricket Club, they took on South Africa, Hong Kong and Pakistan in Group A of the eight-team tournament.
On the Saturday, the MCC bowled first against South Africa, who racked up 114-2, as Patel's one over went for 19.
In reply, the MCC closed short of their victory target on 99-3 despite the Notts man scoring 32 not out off 10 balls with one four and four sixes ahead of retiring.
In the team's second game against Hong Kong, Patel scored 27 off eight balls, with two fours and three sixes, before being bowled by Ehsan Khan, who took 3-5, as MCC made 94-6.
Hong Kong cruised to victory, scoring 96-2 as the left-arm spinner's one over went for 16. Nizakat Khan retired not out 34 and Jamie Atkinson made 28 not out.
The MCC struggled in their third match as they were all out for 83, with Patel scoring 10 from five balls before being trapped lbw by Hammad Azam.
Pakistan replied with 85-2, as Shahibzada Farhan retired 36 not out and Sohail Tanvir retired 35 not out.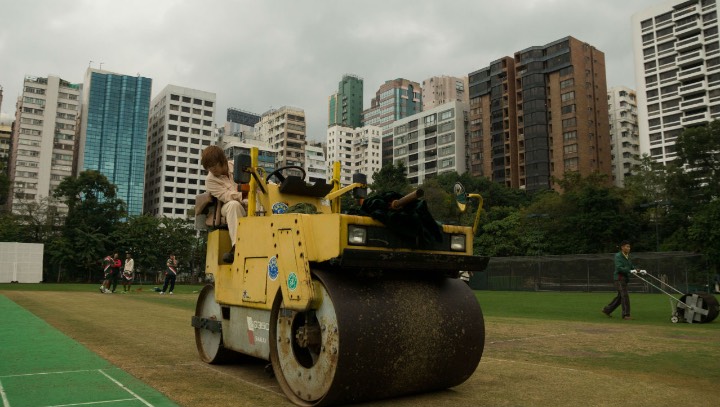 On the Sunday, the MCC took part in the Plate competition and won their first game of the tournament by beating Bangladesh.
It was Bangladesh who batted first and they made 73-2 as Patel's tight over went for just 13.
The right-hander then blitzed 27 not out from six balls, including two fours and three sixes, in tandem with Darren Stevens, who hit 21 not out as the MCC finished on 74-1.
That saw the team through to the Plate final, where they again played Hong Kong – and it was the hosts who again came out on top.
The MCC batted first and advanced to 113-1, with Patel retiring on 33 not out off 10 balls, having struck six fours and one six.
But that target was comfortably overhauled as Hong Kong scored 116-1. Babar Hayat, 31 not out, Nizakat Khan, who retired on 32 not out, and Jamie Atkinson, who retired on 34 not out, were all among the runs.
The main final was contested by two teams from the MCC's group, with South Africa scoring 124-4 to overhaul Pakistan's 123 all out.
••••••••••••••••••
You can watch every ball of Nottinghamshire's scheduled home matches in 2018 - in all three formats of the game - by joining our family as a Member. Become a Member now...