Assistant Head Coach Paul Franks says Chris Read will be tough to replace on the Nottinghamshire playing staff – because of his immense all-round contribution over such a long period.
As well as captaining the first team at Trent Bridge for the past decade – and time and again proving himself as one of the best wicketkeepers in the country – the Devonian was also a regular source of valuable runs with the bat in all formats.
Read is taking up a position as Director of Cricket at Uppingham School next, but Franks insists his 'terrific' input to the Club over the past 20 years is still very much at the forefront of people's minds.
"Chris is never going to be forgotten as a player here."
"It really is hard to measure the impact Chris has had here – and I don't think anybody is kidding themselves that he is going to just disappear and we move on straight away," said Franks.
"It's clearly not going to be like that – it's going to be difficult. He is never going to be forgotten as a player here. He's only just retired, but we'll be talking about his abilities and his qualities for a long time to come, I'm sure.
"We've seen in several other sports that when teams lose players in similar style to losing Chris experience-wise that they have to evolve and go again – and that's exactly what we have to try to do in the long-term.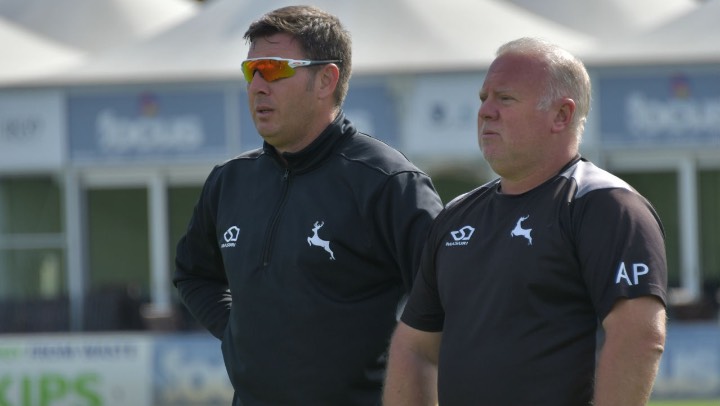 "Chris has been fantastic for Nottinghamshire but, over the course of the winter, we have to get used to him not being here and plan to play our cricket without him."
Franks felt that Read's final game summed up why he has been such a valuable player for Notts, staying calm in a testing situation at Sussex.
With the team struggling at 65-5, he produced his 26th first-class century, a score of 124, in a sixth-wicket stand of 242 with Billy Root, who hit 132.
"Chris had the ability to deliver when it was needed and to keep calm."
Former seamer Franks added: "Chris had the ability to deliver when it was needed and to keep calm and on a level all the time. To lead the team as he did was everything you would want from a captain.
"In a way it was a shame the last game had to be away from Trent Bridge. Had we been at home in the position we were in with the game situation, and it being his last game, we could have had 4,000 to 5,000 on the ground watching.
"We didn't have that in the last home game against Worcestershire when we didn't get the finish that he wanted at Trent Bridge. But, thankfully, the Notts membership that were there at Hove was strong and I know the captain and all the support staff were certainly appreciative of that support."
••••••••••••••••••
You can watch every ball of Nottinghamshire's scheduled home matches in 2018 - in all three formats of the game - by joining our family as a Member. Become a Member now...