Kevin Sharp is looking forward with relish to his first home game as Worcestershire Head Coach - and has confidence in his players to 'come to the party' after taking heart from what he has witnessed in the team's opening two defeats.
The County will take on Nottinghamshire at Blackfinch New Road in the Specsavers County Championship starting this morning (Friday, 11am) – just three weeks after the ground was engulfed in floods (see picture of the club's pre-season photoshoot below).
New CEO Matt Rawnsley has hailed the 'incredible effort of everyone' to ensure the match will go ahead as planned at the County's headquarters.
Sharp scored 260 not out when captaining England Under-19s against West Indies Under-19s at New Road 40 years ago, and that will always be a memory to cherish for him.
But taking charge of the club he has grown to love during the past four years – as Second Eleven-Batting Coach and now Head Coach – for the first time at their headquarters is also special for Sharp.
"To get 260 not out on this ground will always be something to look back on with pleasure." Worcesterhire Head Coach Kevin Sharp.
He said: "Of course, being captain of your country against the West Indies was a big occasion.
"To get 260 not out on this ground will always be something to look back on with pleasure – and I could have had the chance of 300 if we hadn't have declared at tea on the final day!
"But the first home match as Head Coach is also going to be a very special occasion. for me.
"The first home game of any season is special and there will be a lot of anticipation. The members will want us to do well, particularly with the fact that we haven't got many points yet.
"This is my fifth year here, I've come to love the club and I really enjoy the people who work here.
"You look over the ground and the cathedral from the dressing room balcony and it is one of the most beautiful cricket grounds in the world - so who wouldn't want to work here.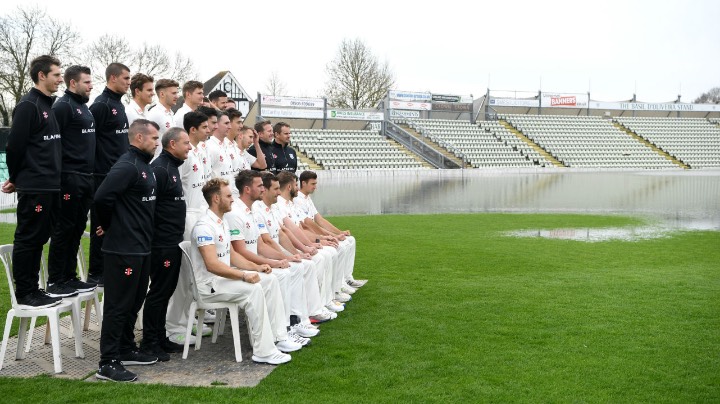 "I should imagine there will be a decent crowd here this week. Notts are obviously a strong team, a high profile team, and we will relish that challenge.
"The lads will be ready, they have been preparing well for the game this week. I'm quite confident that although we haven't won a game yet, these lads will come to the party."
Worcestershire had contingency plans in place - with their second ground at RGS Worcester on stand-by - should the worst scenario have occurred and the ground had not recovered from the floods.
Rawnsley said: "When I look out of my office window now, the ground looks a picture and it is hard to believe that only 18 days have elapsed since the last of the floodwaters subsided off the ground.
"Notts are obviously a strong team, a high profile team, and we will relish that challenge." Worcestershire Head Coach Kevin Sharp
"Of course, the club is now so accustomed to dealing with the challenges that a flood provides, so everyone knows exactly what is required to overcome such an obstacle.
"But I have to say that the response has been above and beyond the call of duty to ensure everything is in place as near as possible for the game.
"The groundstaff have been terrific with their work even when bits of equipment such as the blotter have not fully functioned.
"But everyone has chipped in from office staff to kitchen staff to make sure we are as ready as we can be for Friday.
"I've only been here for a few weeks as CEO, but already the spirit of the place has greatly impressed me."
*************
You can watch every ball of Notts' scheduled home matches in 2018 - starting with next Friday's Specsavers County Championship game against Hampshire - by joining our family as a Member. Adult prices start from £38 and you can become a Member by clicking here.