Stuart Broad has tipped Ross Taylor to hit the ground running at Nottinghamshire when the new season gets underway at Lancashire on Friday.
Both men figured in the recent Test series between England and New Zealand with the Club's new overseas batsman delighted to see his country earn a 1-0 series win.
With paceman Broad instructed to rest by the ECB until Notts' match at Worcestershire on 27 April, Taylor will get the first opportunity to make his mark in 2018 county cricket.
"You only have to look at Ross' numbers to realise what a great world-class player he is."
It is one the Nottingham-born bowler believes the latest addition to the squad will take during his eight Specsavers County Championship games at Trent Bridge.
"Ross brings a great amount of international experience, and you only have to look at his numbers to realise what a great world-class player he is," said Broad.
"I think his biggest strength, having played quite a lot against him, is his awareness of scenarios. He has the ability to really take the game away from you, with a counter-attacking style that seems to help him score all around the ground.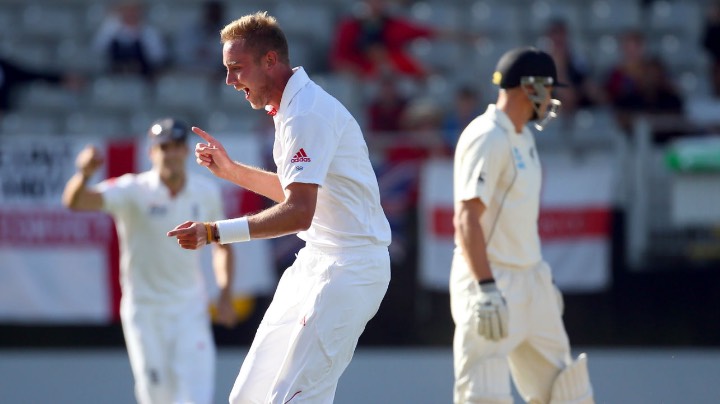 "You don't have to miss an area as a bowler for it to go for four, but he's also got that steely determination that you need at that top level to play for as long as he has.
"He brings a calmness to our batting line-up. The players will look up to him with the way he goes about his work because he doesn't get fazed by too many things, which will be a really good influence on a lot of our younger batsmen."
After a brief respite to recover from journeying halfway around the world, Broad will soon be back preparing for the start of the new county season.
"I will be back bowling towards the end of this week."
He is determined to make an impact in the three games for which he is available – including the home games with Hampshire (starting 4 May) and Lancashire (starting 11 May), which follow the Worcestershire fixture.
Broad said: "I will be back bowling towards the end of this week. I don't want to go too long after New Zealand but then my body is still getting used to being back in England after such a long flight back home.
"I'm looking forward to picking it back up and I will probably go up to Headingley and get some (practice) overs in there because I want to make sure I am fully match fit and fully in rhythm for the Worcestershire game. I'm really looking forward to getting going and hopefully making an impact."
*************
You can watch every ball of Notts' scheduled home matches in 2018 - in all three formats of the game including Vitality Blast - by joining our family as a Member. Adult prices start from £38 and you can become a Member by clicking here.