With a coaching team featuring decades of experience, thousands of runs and many hundreds of wickets between them – Nottinghamshire's junior cricketers now have ample wisdom to call upon.
David Lucas (pictured in action below), Darren Bicknell, Jim Hindson, Bilal Shafayat and Jamie Hart have been assembled to coach the county's under 12s through to under 17s – bringing with them a combined 46 years on the county circuit. The club is leaving absolutely nothing to chance.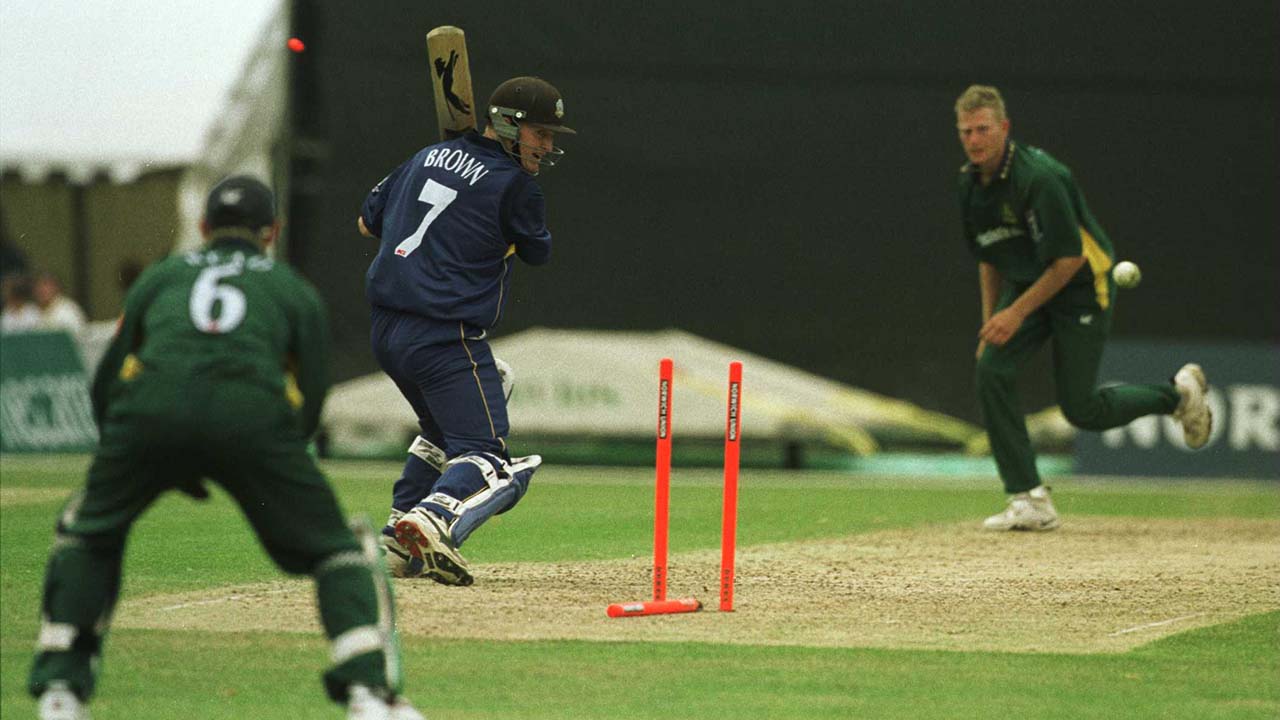 The other recurring theme is they're all former Outlaws, with the best interest of the Club at heart.
"We want to provide cricketers within our age groups the highest quality coaching possible," said Elite Pathway Manager Matt Wood (also a former Outlaw).
"They are passionate about cricket in Nottinghamshire and want to develop our own cricketers to play First-Class cricket.
"Our main aim is to have a joined-up pathway to make sure we are able to define the Nottinghamshire way so everyone gets the same coaching.
"We don't want to devalue the work volunteers have done in the past, but having professional coaches at the helm gives a certain sense of accountability."
It was Wood, together with Director of Cricket Mick Newell, that took on the task of identifying and recruiting the coaches who would provide Nottinghamshire's youngsters with the best cricketing education.
"Last year, on the back of a review by the ECB into the levels of coaching we provide to young players, we began a recruitment process," said Wood.
"We were fortunate that, not only did the Nottinghamshire Cricket Board support the recommendations to bring in paid coaches, but that we also had a good level of interest from ex-Nottinghamshire players.
"They were all of good quality, are Level 3 standard and above and that enabled us to recruit five coaches of exceptional quality across our pathway, from U12s to U17s.
"They have a lot of experience and different skillsets, from playing first-class cricket as fast bowler - to Darren Bicknell who was one of the most successful opening batsmen we have had.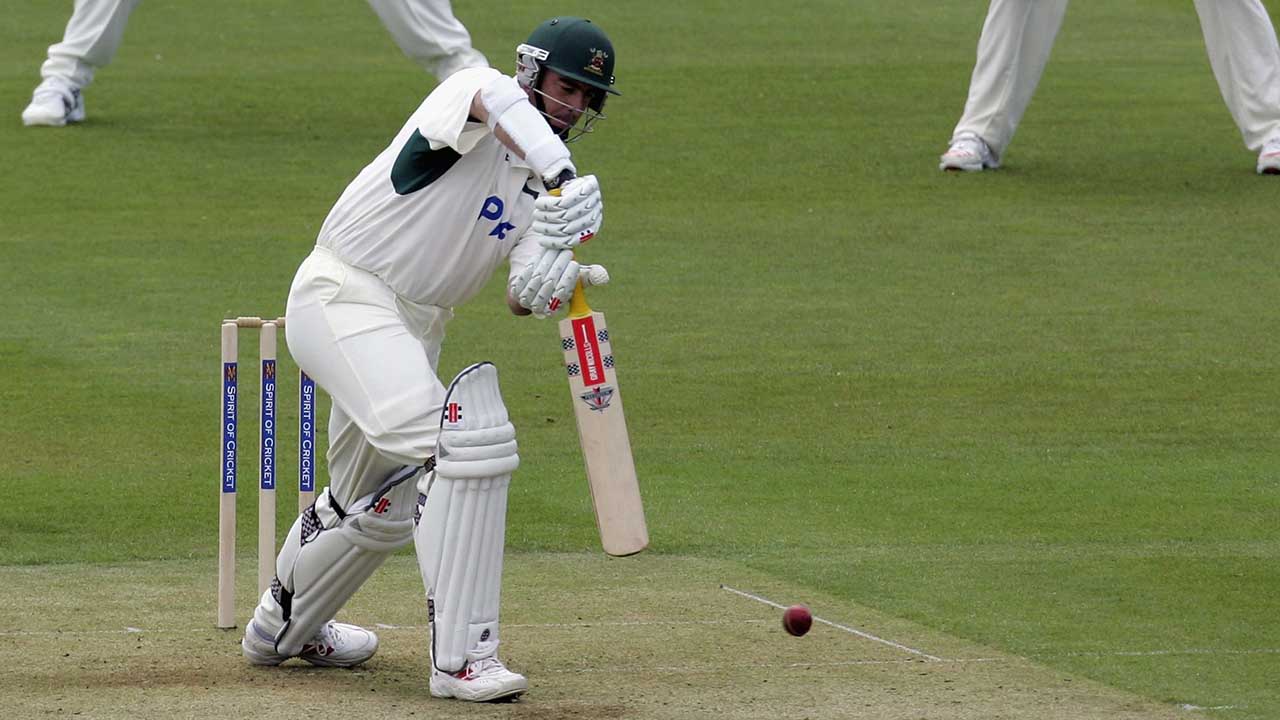 "Jimmy Hindson was a very good spin bowler too, so there is a nice blend of skills across the coaching group that enables us to share that expert knowledge around."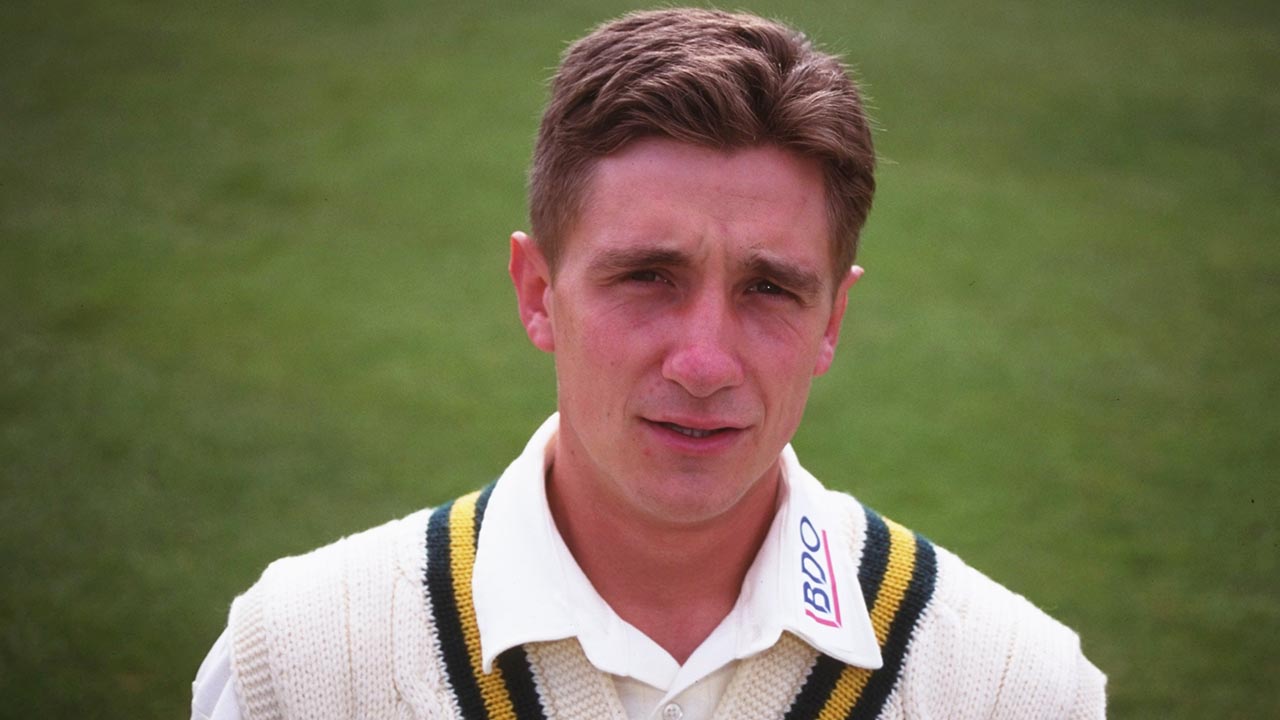 Whilst each age group has their designated coach, with their own specific background, Wood is keen to point out that their skillsets will be utilised across the board.
And with volunteer coaches working alongside the experienced professionals, Wood is also hoping to see the benefit stretch to the recreational game.
"Before Christmas the players work in skill groups," said Wood.
"Darren heads up the skillsets with Bilal (pictured below) providing his batting expertise, David looking after the bowling side and Jimmy giving his knowledge of off-spin.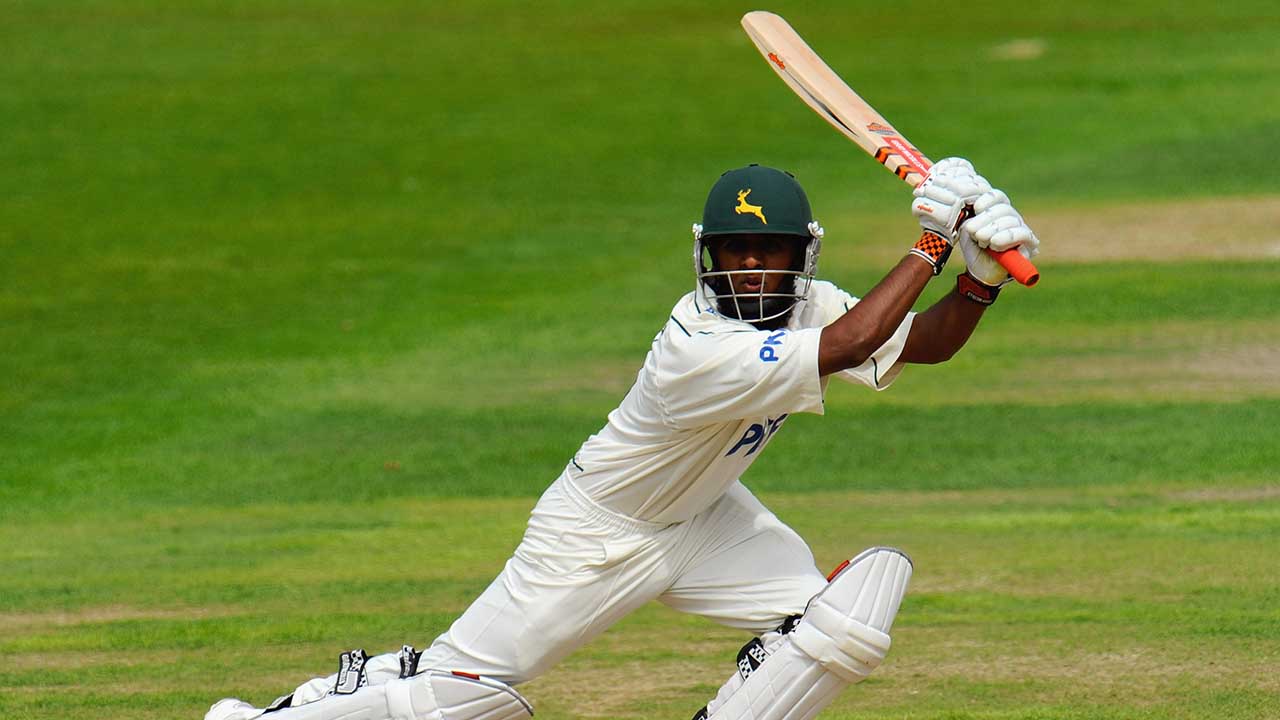 "We're very fortunate to tap into all that knowledge across our pathway. For example, David supported Jamie with the U17s last year and they had a fantastic season.
"Jamie has been excellent. He knows the game, has a great manner and manages our 17 and 18-year-old players very well, which showed with how well the U17s did.
"So, to have those two at the opposite ends of the pathway, and to have links between U12s and U17s is invaluable.
"From February onwards they come together and have an eight-week training programme with their specific coaches," added Wood.
"Working alongside the professionals will be volunteer coaches, who also take up positions across the county within recreational clubs.
"Hopefully that will be beneficial for them as they get to witness best practice and coaching methods they can take back to their clubs."
Nottinghamshire Boys' Age Group Coaches
U12 - Dave Lucas
U13 - Jim Hindson
U14 - Bilal Shafayat/Stephen Campbell
U15 - Darren Bicknell
U17 - Jamie Hart
*******
Be there for every ball next year, including seven T20 Vitality Blast games, by joining our family as a Member. You'll also save up to £20 off England v Pakistan Royal London ODI tickets, have access to the exclusive Members' Pavilion and be invited to exclusive events such as the Christmas singalong. Learn more...
Alternatively, priced at just £100 for adults, £70 for seniors and £227 for a family of four, you can pledge your support by purchasing an Outlaws Season Ticket.
The season ticket will cover all scheduled home cricket in the T20 Vitality Blast and Royal London One-Day Cup, plus a priority purchase window for any knockout stage cricket at Trent Bridge.