Nottinghamshire members had the opportunity to get to know two of the Club's new signings at a Christmas gathering at Trent Bridge this evening.
Around 100 people attended the event alongside Zak Chappell and Ben Slater, with the Fun Chorus choir leading the pitch-side singing.
"To be quite honest with you, I thoroughly enjoyed it. It was nice to mingle with some of the members – and hopefully get them onside," laughed Chappell, who is yet to make an appearance for the Club having signed at the end of last season.
"The more of them I can get to know them the better. I heard Nottinghamshire was a family club and it certainly seemed that way tonight, which makes me look forward even more to the season.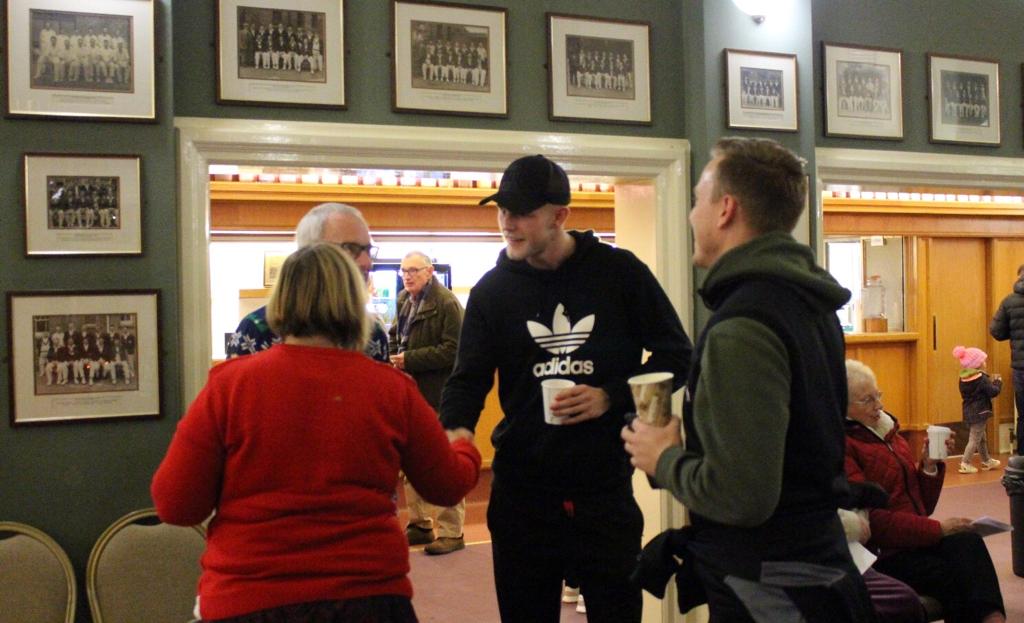 "It was a lovely festive evening at Trent Bridge," added Slater, who spent the final month of last season with Nottinghamshire and is now fully adjusted to life at the opposite end of the A52 having signed from Derbyshire.
"It was nice to speak to some of our regulars about the season that's coming up.
"Obviously, we wish all of them a Merry Christmas. Hopefully we can make the New Year one to remember."
*******
Be there for every ball next year, including seven T20 Vitality Blast games, by joining our family as a Member. You'll also save up to £20 off England v Pakistan Royal London ODI tickets, have access to the exclusive Members' Pavilion and be invited to exclusive events such as the Christmas singalong. Learn more...
Alternatively, priced at just £100 for adults, £70 for seniors and £227 for a family of four, you can pledge your support by purchasing an Outlaws Season Ticket.
The season ticket will cover all scheduled home cricket in the T20 Vitality Blast and Royal London One-Day Cup, plus a priority purchase window for any knockout stage cricket at Trent Bridge.