Of all English qualified T20 stars, nobody is more of a winner than Luke Wood - according to the internationally recognised T20 Player Index.
The Index, which bases its information on a rolling three-year period, shows that the left-arm paceman has been on the winning side in 71.4% of his 21 matches.
He won the Blast with Notts Outlaws in 2017, and was triumphant at Finals Day again the following September whilst on loan at Worcestershire.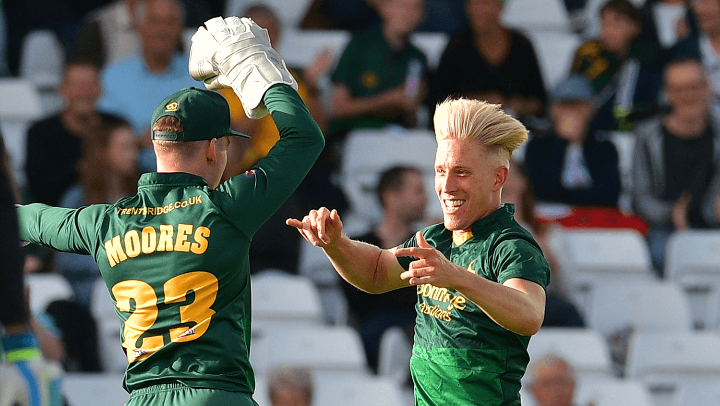 Four of the top six players in the win percentage standings play for the Outlaws, with Jake Ball (66.7%), Steven Mullaney (63.6%) and Harry Gurney (62.8%) each joining Wood in the upper echelons. Tom Moores (59.5) and Alex Hales (57.4%) also feature in the top 20.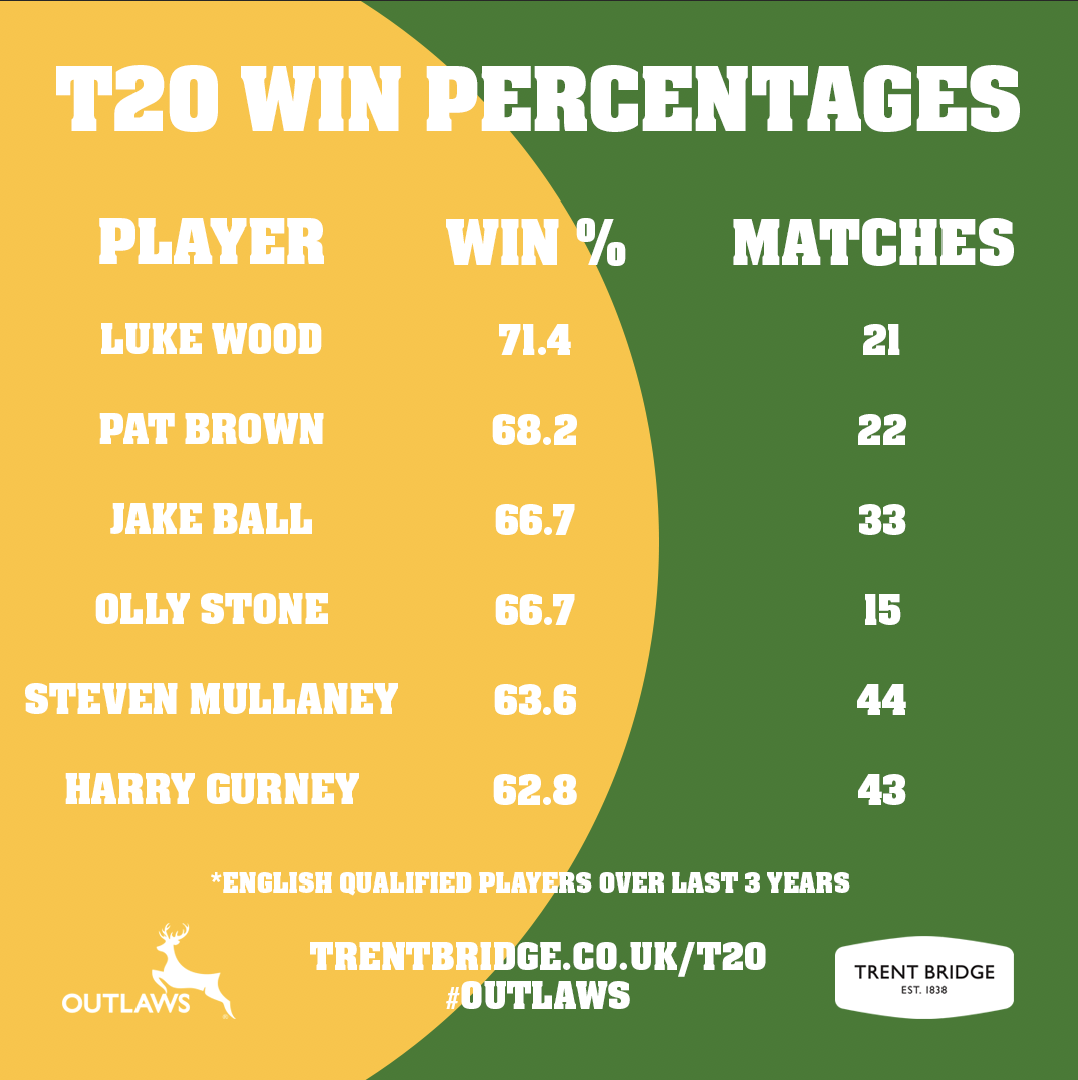 "I'm a little bit surprised by that, to be honest. But to find myself celebrating at Finals Day in both of the last two years has been special," said Wood.
"I'll take it. It's the result of being in two great sides.
"The aim for me in T20 cricket next season is to secure a place in the Outlaws team.
"Hopefully the way I performed for Worcestershire last season will help towards that."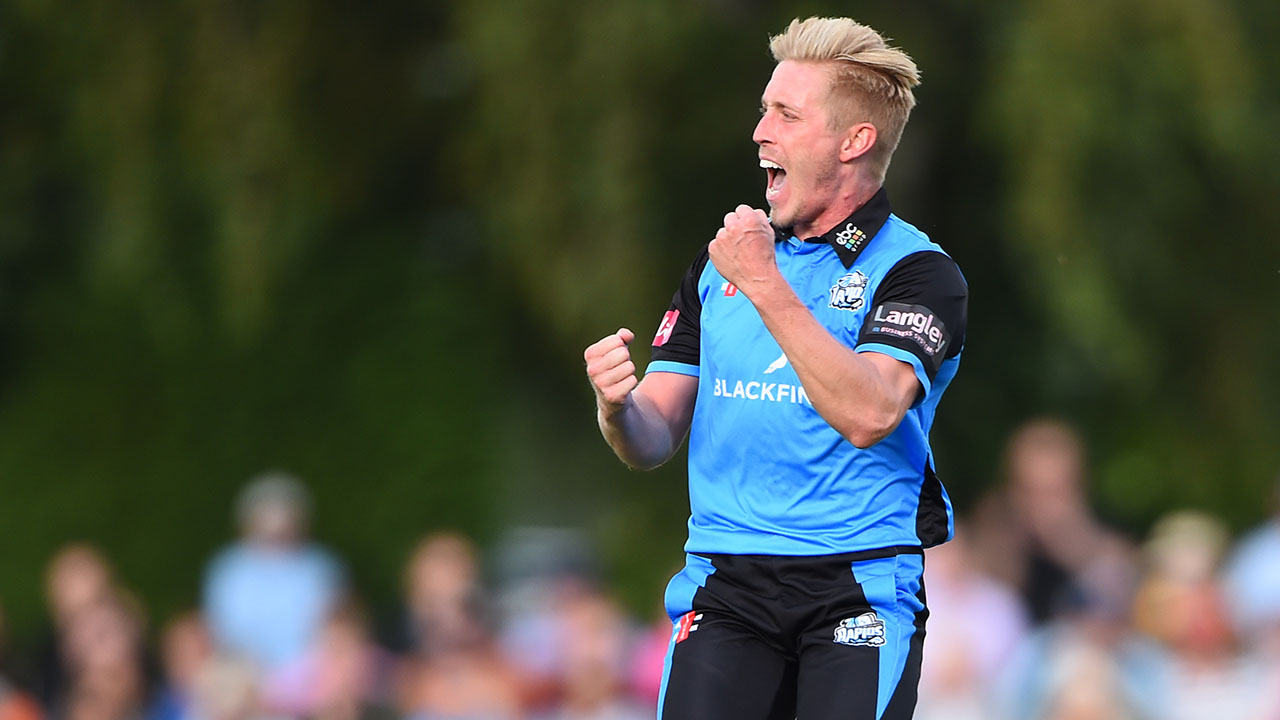 Wood, a graduate of the Nottinghamshire Academy, took eight wickets and sustained an economy-rate of 8.06 during the 2018 tournament on-loan with the West Midlands county.
The irony of the Outlaws being paired with the Rapids in the opening game of the 2019 tournament isn't lost on the 23-year-old.
"I had a little smile to myself when I saw the fixtures. Myself and Joe Clarke could both be in the Notts side, which will feel a bit strange after what we did last year.
"The 2018 winners against the team that won it the year before – it's the perfect way to start. I'll be doing everything I can to make sure I'm involved."
The T20 Player Index was released in February 2018 to measure the performance of Twenty20 players against their fellow professionals.
It is internationally recognised and covers all major domestic T20 tournaments, as well as T20 internationals.
Players are given a world ranking, with former Outlaw Andre Russell currently topping the table - albeit his win percentage of 60.8% is below that of Wood, Ball, Mullaney and Gurney.
Among current Outlaws, Dan Christian holds the highest ranking in 31st position.
*******
Be there for every ball next year, including seven T20 Vitality Blast games, by joining our family as a Member. You'll also save up to £20 off England v Pakistan Royal London ODI tickets and have access to the exclusive Members' Pavilion. Learn more...
*******
Alternatively, priced at just £100 for adults, £70 for seniors and £227 for a family of four, you can pledge your support by purchasing an Outlaws Season Ticket.
The season ticket will cover all scheduled home cricket in the T20 Vitality Blast and Royal London One-Day Cup, plus a priority purchase window for any knockout stage cricket at Trent Bridge.