Tom Barber and Liam Norwell have been added to the South squad for the North-South Series, to face the North squad captained by Steven Mullaney.
The Nottinghamshire skipper and his squad, which also includes Paul Coughlin and Paul Franks, as assistant coach, will be aiming to deliver a better result than the 2017 series, in which the North lost 3-0.
Barber, a 22-year-old left-armer who has only made two T20 appearances since joining Middlesex from Hampshire last season, has impressed on the Pace Programme all winter.
Norwell, who had an especially impressive season in the Specsavers County Championship for Gloucestershire in 2017 with 59 wickets at an average of 17.39, will become the county's first representative in the North-South Series – meaning 14 of the 18 first-class counties will be represented in this year's series.
This year all three matches will be played at the Kensington Oval in Barbados, as part of a spring festival of English cricket which also includes the MCC's traditional four-day fixture against the county champions, Essex.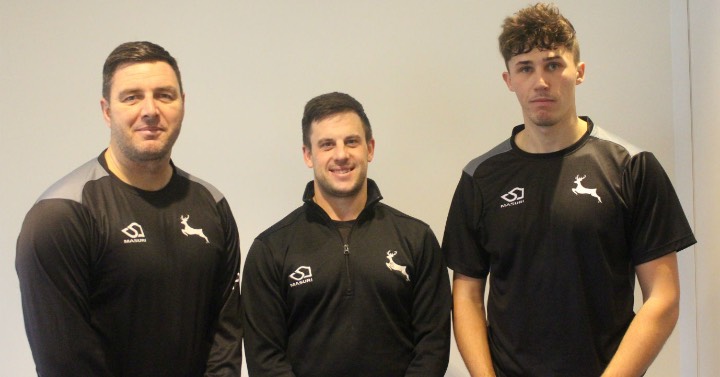 North-South Series
North: S Mullaney (Notts, captain), S Hain (Warwickshire), A Hose (Warwickshire), J Clarke (Worcestershire), K Jennings (Lancashire), B D'Oliveira (Worcestershire), A Davies (Lancashire), P Coughlin (Notts), M Fisher (Yorkshire), S Mahmood (Lancashire), R Gleeson (Northamptonshire), Z Chappell (Leicestershire), M Parkinson (Lancashire)
South: S Northeast (Kent, captain), D Bell-Drummond (Kent), N Gubbins (Middlesex), D Lawrence (Essex), D Rawlins (Sussex), O Pope (Surrey), J Simpson (Middlesex), S Curran (Surrey), P Walter (Essex), D Bess (Somerset), J Porter (Essex), T Barber (Middlesex), L Norwell (Gloucestershire)
**************
You can watch every scheduled Notts home match in 2018 with a Trent Bridge Membership, with exclusive access to the Members' Pavilion. Adult prices start from £38. Click here to find out more...