Academy players, including Connor Marshall, have joined some of the Nottinghamshire bowlers for a pre-season training camp in Oman. Here, the all-rounder details how it's going out in the Middle East in the first instalment of a two-part blog.
After a long day travelling from Heathrow to Oman last Thursday, we finally arrived at The Falaj Hotel, Muscat in the early hours of Friday morning.
We had a great first couple of days training at the Oman International Cricket Complex (Al Amerat Cricket Ground). The hospitality and facilities have been excellent and the weather hasn't been too bad either!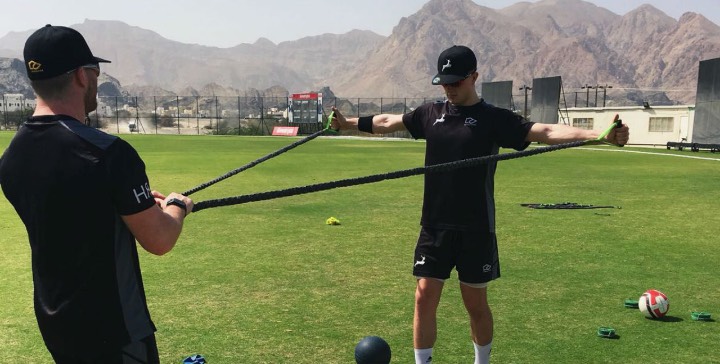 We have been able to do work in the nets with everyone upping their workloads, and spending some valuable time having a hit outside for the first time this year. Also, we have been put through our paces by the sports science and medicine team with running, activation and recovery sessions.
All the lads have put in a shift and worked hard over the first few days. Everyone was looking forward to, and building up to, the day/night fixture against Lancashire yesterday (Monday).
Another warm day greeted us in Oman for game day against Lancashire. With the 50-overs-a-side game starting at 2pm, Notts won the toss and elected to bat.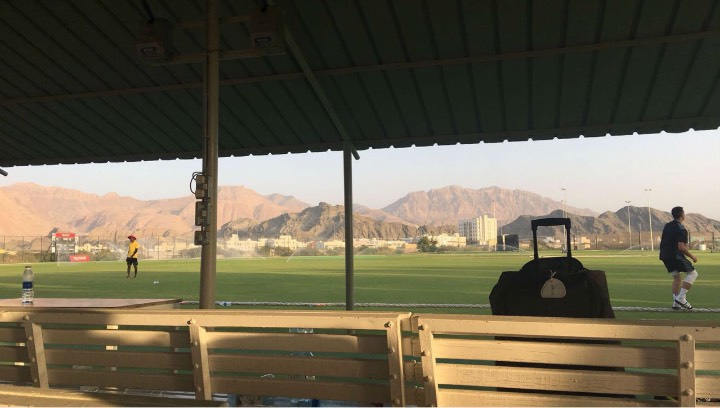 Steven Mullaney (37) and Joey Evison (21) got the innings off to a bright start and were dominating the Lancashire attack with the pair adding 57 for the first wicket.
The pitch slowed up as the innings wore on and proved harder to score on one the ball got older. Luke Wood (24) and Jordan Cook (22) both showed very positive intent and helped keep the scoreboard ticking.
Ben Kitt (17) and Jack Blatherwick (12 not out) played useful cameos at the end of the innings to propel Notts to a competitive 224-8 from their 50 overs.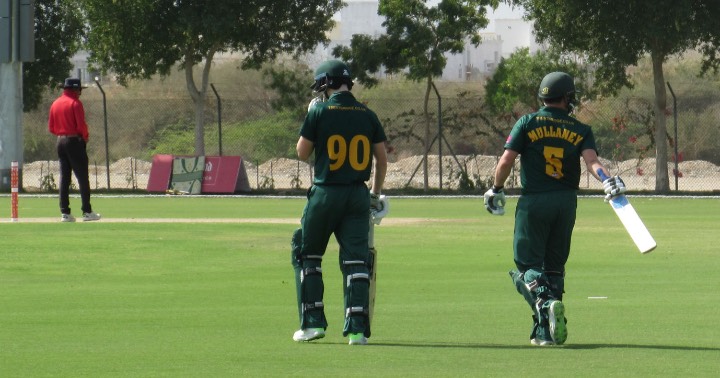 Lancashire made a shaky start to their innings, slumping to 15-2 with Wood (1-16 off 5) and Kimber the wicket takers. However, the Red Roses began to settle into the innings and quickly picked up the scoring rate.
The lights came on and with the Lancashire 100-3 off 17 the game was in the balance.
Following two quick wickets from Kitt and Blatherwick and a period of pressure, Notts were back on top with the score on 140-5 and danger man Jordan Clark gone for 46.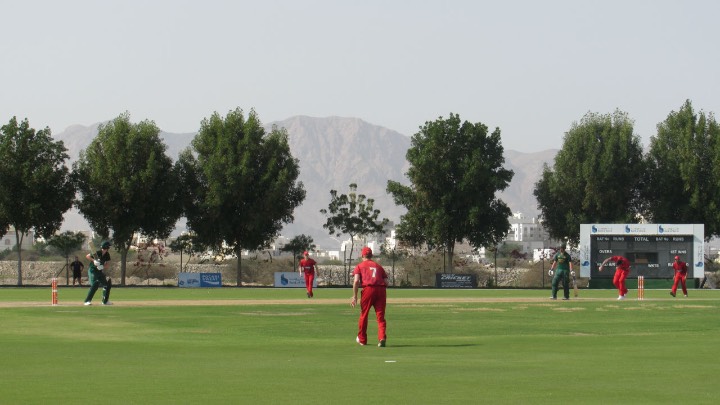 With the lights really taking effect and the ball getting softer, Lancashire reached the target with eight overs to spare and four wickets in hand.
It was an excellent first run out for the both teams and a very competitive match.
************
You can join our family as a Member and secure seats in the Members' Pavilion at discounted prices for the England v India Test Match this summer, as well as access to all Notts scheduled home games by clicking here.