Wicketkeeper-batsman Tom Moores and fellow top order player Billy Root are delighted to have been selected to attend the Tom Maynard Academy in Spain.
The pair are among 11 players aged between 17 and 26 will fly out to attend out to Desert Springs Resort for the programme between 15 and 26 February.
The trip will cover technical skills, strength and conditioning and both individual and group activities.
It finishes with two special one-day matches between the Tom Maynard Academy XI and a Spanish national side at a newly constructed cricket ground at the venue.
"We've had plenty of practice indoors, but nothing can replicate being outside." Tom Moores
The programme is entirely funded by the Tom Maynard Trust that was set up in memory of the Surrey player who tragically died in 2012.
"It's a great chance for Billy and I to get some cricket outside," said Moores, 21. "Any practice outdoors is good at this stage in pre-season preparations.
"We've had plenty of practice indoors, but nothing can replicate being outside. It's a chance to face different bowlers and test yourself to see where you are at.
"We will start training more match-specific, with two games that have been arranged at the end of it, and it will be good to get outdoors and get a bit of sun on the back. We were put forward through Notts, so I'm thankful to the Club.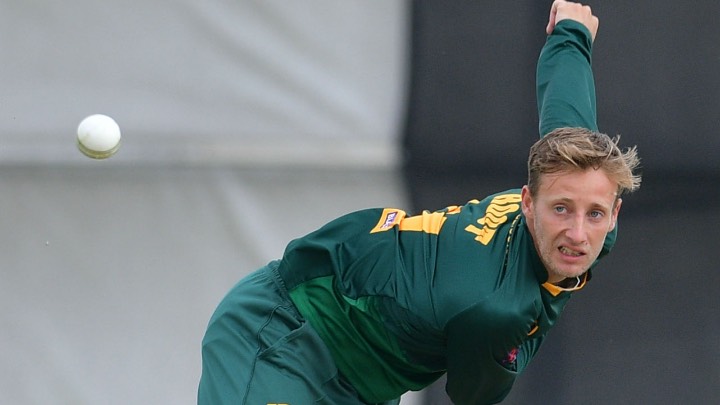 "There are a few international players who have been on it (England caps Tom Curran, of Surrey, and Ben Duckett, of Northamptonshire, are two), people who have gone on to big things, so it's a great opportunity for me."
Tom Maynard's father, former Glamorgan stalwart Matthew Maynard, will head the delivery of the sessions and be assisted on the coaching by former Gloucestershire, Yorkshire and Australia all-rounder, and current Assistant Head Coach at Gloucestershire, Ian Harvey.
Making up the trio of coaches in 2018 will be former Glamorgan captain and wicket-keeper-batsman Mark Wallace.
Maynard senior added: "We are delighted again to have had such great support from the counties and I'm really looking forward to working with another group.
"Desert Springs has excellent facilities for the players to work on their games." Matthew Maynard
"Originally we set out to run five of these annual programmes and this is the fifth, so our aim is to make this the best we've had so far.
"Desert Springs has excellent facilities for the players to work on their games and on their fitness and we're pleased again to be partnering with them, and particularly excited that this year we are going to be playing our traditional end-of-programme T20 matches at the new ground there.
"We have a great mix of talented players and some very knowledgeable people involved in delivering the programme and I have no doubt it will be of real benefit to the lads involved as they approach pre-season."
Full list of players to travel: Kieran Bull (Glamorgan), Ollie Currill (Gloucestershire), Liam Gough (Unattached), Miles Hammond (Gloucestershire), Rob Keogh (Northamptonshire), Tom Moores(Nottinghamshire), Nicholas Oxley (Sussex), Billy Root (Nottinghamshire), Tim Rouse(Somerset), Tom Sole (Northamptonshire) and Roman Walker (Glamorgan). The twelfth will be added at a later date.
************
You can join our family as a Member and secure seats in the Members' Pavilion at discounted prices for the England v India Test Match this summer, as well as access to all Notts scheduled home games by clicking here...