Alex Hales insists the Ashes series will have little bearing on England's performances in the forthcoming One-Day Series against Australia.
The opening batsman, who turned 29 last Wednesday (3 January), has joined the tourists down under for five 50-over matches, starting in Melbourne on Sunday 14 January.
England will go into a warm-up match against a Cricket Australia XI on Thursday (11 January 11) at the Drummoyne Oval in Sydney on the back of a 4-0 Test series defeat to their hosts.
But Nottinghamshire's Hales, scorer of 1,857 One-Day International runs in 53 matches at a healthy average of 37.89 – including 535 runs in 14 completed innings during 2017 at 38.21 – is optimistic things will be different in the shorter format.
"As a group of players, we look on it as a clean slate after the Test matches, even if the the media might look on it a bit differently," he said.
"It's a new environment and a new series, so I don't think there will be any knock-on effect from the Ashes."
"There are a lot of new faces who haven't been out there for the Ashes, with I think only a few of the guys who were in the Test squad.
"It's a new environment and a new series, so I don't think there will be any knock-on effect from the Ashes, certainly not in my mind anyway.
"I have been looking forward to going to Australia for a while. It's going to be tough for us as a group of players as they're one of the best teams in the world.
"A lot of us are reaching a peak now and as a group we are confident heading into it, particularly as in the last couple of years we have played some very good white ball cricket.
"I don't see any reason why we can't go head to head with them and hopefully win the series."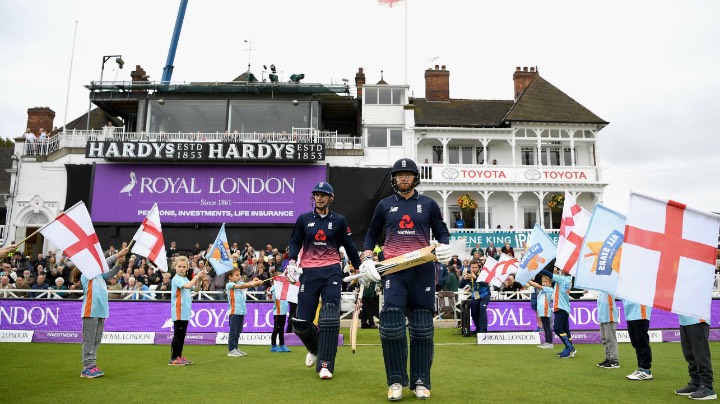 Australia are currently fourth in the ICC's ODI rankings with England one place below in fourth. South Africa are currently in top spot, with India just behind them.
But the Aussies are accomplished performers on home turf, beating Pakistan 4-1 in the corresponding five-match series a year ago.
Hales added: "Going to Australia is right up there with India away in terms of challenges. They are two teams who are exceptional in all conditions, but even more so in their own conditions.
"It's going to be a massive challenge and a great lead-up for what's going to be a tough summer as we play them again, as well as India. So it's quality cricket and great prep leading into the World Cup in 2019.
"Any chance you get to play Australia away is always special. These are the matches you play cricket for and as a kid you dream of playing Australia away. It's one of your ambitions as a player."
"The challenge you face in Australia is the raw pace, which we have seen in the Ashes."
In the Ashes, England struggled to cope with the three-pronged pace attack of Mitchell Starc, Josh Hazlewood and Pat Cummins, who have taken 66 wickets between them.
Hales expects that form of bowling to be the most threatening again in the one-day series, even if some of the personnel is different.
"The challenge you face in Australia is the raw pace, which we have seen in the Ashes," he said. "They have three or four guys who bowl 90 miles per hour and will probably crank it up even more in white ball cricket when they have less overs to bowl.
"Playing on the faster, bouncier pitches out there is a challenge, but if you get yourself in, the extra pace can work to your advantage.
"It's about getting through the first few tough overs and then the wickets tend to flatten out and the pace from the ball is nice to score from.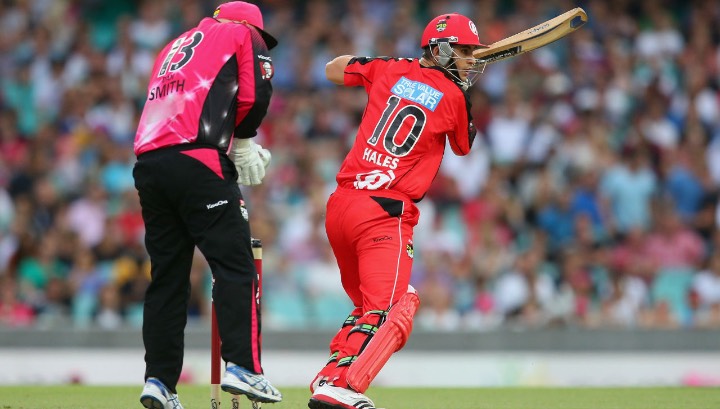 "In theory it should suit me with the ball coming on to the bat and it can go further if you get it right, but that remains to be seen.
"From what I've found playing out there previously, the white ball does a little bit more in the first five or so overs than it does in England, but then you get your chance."
Hales, who has previously appeared in the Australian Big Bash League for the Melbourne Renegades, already has his eye on two big global tournaments coming up.
The ICC World Cup will be held in England next summer, while the ICC World Twenty20 is scheduled for Australia in 2020.
"I'm comfortable with where my game is at and hopefully peaking at the right time."
He said: "The last couple of years for me in limited overs have been good and I'm looking to repeat that in 2018.
"I'm comfortable with where my game is at and hopefully peaking at the right time with a good couple of years leading into the 50-over World Cup followed by the 20-over World Cup.
"I'm still looking to improve and the cricket coming up in the next two years is exciting and will motivate everyone in the squad to get better."
Hales' skipper when he was part of the Notts Outlaws side to win the T20 Blast for the first time in September, Dan Christian, has already committed to returning to Trent Bridge to lead side again for that competition for the next two summers.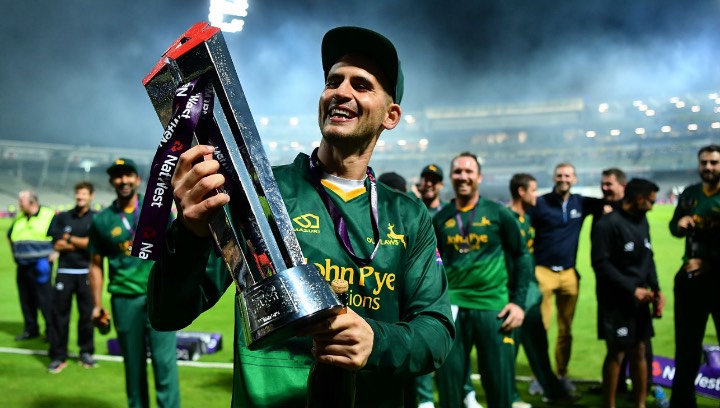 But there is a chance in the meantime that the two could come up against each other playing for their respective countries in the T20 Tri-Series – which also involves New Zealand – that follows the One-Day matches in early February.
"It's the first Tri-series I've ever been part of and we don't play a great deal of T20s, usually only one in a series, so it's nice to have a block of international T20s," said Hales.
"I think that will benefit everyone in the squad and give us a chance to look at players ahead of the 2020 20-over World Cup."
*****************
You can watch Stuart Broad and England take on India at Trent Bridge in this summer's Test series, by securing your tickets here.