Former Nottinghamshire players Alex Wharf and Wayne Noon have been appointed to the ICC's panels for international cricket in 2018.
Wharf, who was on the playing staff at Trent Bridge between 1998 and 1999, has been added to the Emirates International Panel of ICC Umpires.
Noon, who served as a player between 1994 and 2003 and coached at the Club until 2016, has joined the ICC's new International Match Referees Panel.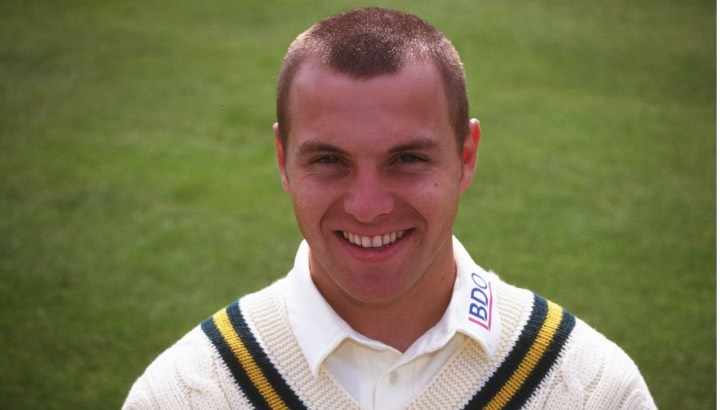 Wharf, an all-rounder who also played for Yorkshire and Glamorgan and made 13 ODI appearances for England in 2004 and 2005, began umpiring in 2011 and has been a full-time member of the ECB's First-Class Umpires List since 2014.
He takes to eight the number of ECB umpires on the ICC's panels for international cricket. Ian Gould, Richard Illingworth, Richard Kettleborough and Nigel Llong are on the Emirates Elite Panel who stand in Test cricket, and Wharf joins Rob Bailey, Michael Gough and another former Notts player, Tim Robinson, on the International Panel for domestic ODI and IT20 cricket.
Noon, alongside former Leicestershire wicket-keeper and coach Phil Whitticase, has earned his position on the Match Referees Panel through their work on the ECB's panel of Cricket Liaison Officers.
Former Notts batsman Chris Broad remains the only Englishman on the Emirates Elite Panel of ICC Match Referees for Test cricket, but Whitticase and Noon are now eligible for England Women's home internationals and other ICC fixtures.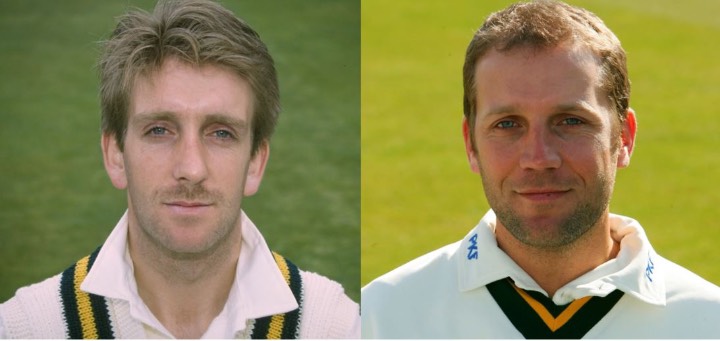 ECB Chief Executive Tom Harrison said: "I'm delighted to offer congratulations on behalf of the ECB, and this is also a good moment to reflect on the high standard of officiating we enjoy in the professional game in England and Wales.
"Match officials are so pivotal to cricket in all forms and at all levels, and it is good to be able to celebrate the fact that our officials are so well-represented on the ICC's international panels."
The ECB have also confirmed four additions to the list of full-time First-Class Umpires this summer. Former Notts men Paul Pollard and Russell Warren, as well as Ian Blackwell and Ben Debenham, step up from what has previously been known as the Reserve List to restore the full-time list to 25.
That follows the retirements in 2017 Steve Garratt, who is from Nottingham, Steve Gale and Nigel Cowley, and the death of ex-Notts batsman Russell Evans, which is still being mourned by so many in cricket and beyond.
They will be supported by six umpires on short-term contracts, following two new appointments for 2018: the former Northamptonshire batsman Rob White; and Ian Ramage, an experienced Scottish official who has stood in 35 One-Day Internationals including two matches between Scotland and England, in Edinburgh in 2010 and Aberdeen in 2014.
The panel of Cricket Liaison Officers, which was expanded from five to 10 in 2017 to allow them to cover all games in all three domestic competitions, remains unchanged for 2018.
ECB First-Class Umpires 2018 (new appointments in bold): Rob Bailey, Neil Bainton, Paul Baldwin, Ian Blackwell, Michael Burns, Nick Cook, Ben Debenham, Jeff Evans, Michael Gough, Ian Gould, Peter Hartley, Richard Illingworth, Richard Kettleborough, Nigel Llong, Graham Lloyd, Jeremy Lloyds, Neil Mallender, David Millns, Steve O'Shaughnessy, Paul Pollard, Tim Robinson, Martin Saggers, Billy Taylor, Russell Warren, Alex Wharf, Tom Lungley, James Middlebrook, Mark Newell, Ian Ramage, Chris Watts, Rob White.
Cricket Liaison Officers: Tim Boon, Dean Cosker, Graham Cowdrey, Stuart Cummings, Steve Davis, Richard Ellison, Wayne Noon, Tony Pigott, Lloyd Tennant, Phil Whitticase.
*****************
You can watch Stuart Broad and England take on India at Trent Bridge in this summer's Test series, by securing your tickets here.