Nottinghamshire's Head Coach Peter Moores revelled in the opportunity to learn from one of the best in his field when he met Arsenal manager Arsene Wenger at the Emirates Stadium.
The long-serving boss of the Premier League giants took two hours out of his busy schedule to discuss his thoughts on leadership to the Premiership Directors of Rugby and Head Coaches, as part of the RFU Pro Coaches programme.
Moores was invited as one of several guests from other sports and professions to add a different perspective during the sharing of knowledge and ideas.
"It was a unique opportunity to listen to the insights of someone who has been involved in top flight football for so long. To hear him being so open amongst fellow coaches was a credit to him in the belief that whatever was said would remain in the room" said Moores.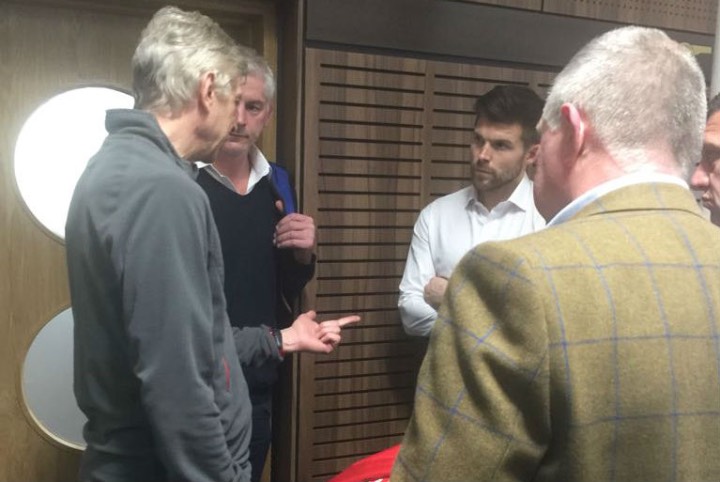 "The things that landed most with me was that for all he has to deal with in his job, the most important thing is still dealing with people and getting the best out of them.
"He talked of the challenges of helping high-performing players maintaining their energy levels at the right level throughout the season, to give then the best chance to be successful.
"It's similar to what our coaching team had to do at Trent Bridge last season, when we were competing on all three fronts and there was something riding on every match.
"It is always powerful when you hear someone who has been as successful as Arsene Wenger talk about things that you also feel have a major impact in your own sport. I'm very thanful to the RFU for allowing me to be part of it."
(Arsene Wenger picture at the top of the story is courtesy of the Nottingham Post).
*****************
You can watch Stuart Broad and England take on India at Trent Bridge in this summer's Test series, by securing your tickets here.