In the first of a two-part feature, our Academy Player in the spotlight for March, Joey Evison, tells trentbridge.co.uk how his cricket-mad family has helped his development from a young age.
*****************
You'd be hard pressed to find a batsman who can't recall their first century, and 16-year-old Academy prospect Joey Evison is no different.
Where the teenager contrasts to most who achieve that significant landmark, however, is that significantly younger than most, underlining just what an exciting talent he has been, right from the start.
Cricket has always been flowing through the Stamford School student's veins, with his brothers, father and grandad all playing for Lincolnshire through the age groups. Dad Gareth, a wicketkeeper batsman, even played for England Under-19s.
So after growing up watching his relations play at Bourne Cricket Club, going out onto the field to play with his sibling during innings breaks, it was no surprise that by the age of 'six or seven' he was playing for the Under-9s team.
It wasn't long after that Evison was punishing the ball to all parts to post three figures for the first time, a proud moment he remembers well.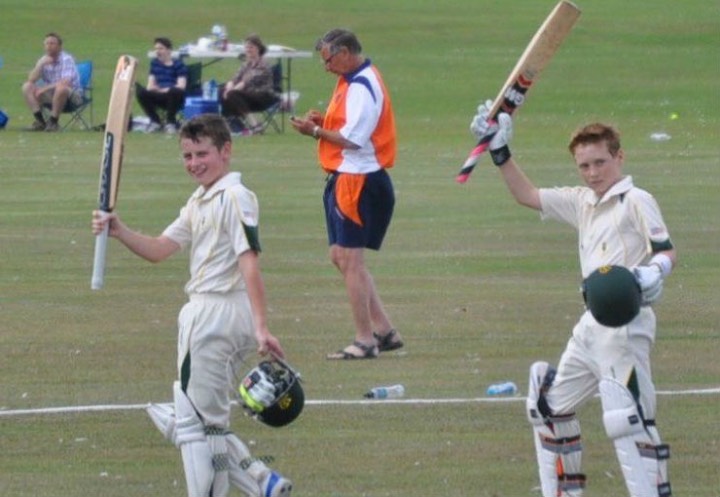 "I was playing for Lincolnshire Under-10s," he says. "I opened the batting and we batted all the way through the innings for 40 overs unbeaten and put on 235.
"I scored 102 and my partner scored 110, so it's probably not surprising I remember it quite well!
"It's been very useful to have my brother Sam (now 19) growing up to follow and practice with, as we have always bowled to and batted against each other. He's a top order batsman who bowls spin.
"Him and my dad have also been able to coach me. My dad is a bit of a club legend and he's coached me all the way through to joining Notts."
Since his breakthrough ton, and under careful family tutelage, Evision's career has really flourished, and he was eventually picked up by Notts when Matt Wood, now the Club's Elite Pathway Manager, brought him over from Lincolnshire to the Emerging Player Programme at Trent Bridge.
The Peterborough-born teenager is now in his second year on the Academy and feels he is learning quickly under coaches such as Mike Hendrick and Tim Boon.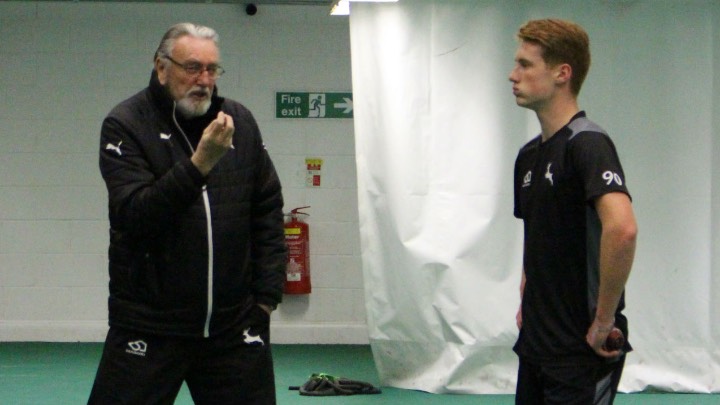 Evison says: "I would consider myself a batsman at the moment, but I'm hoping that I could move my game on so I am an all-rounder in a couple of years.
"I feel I do have the potential to be a good bowler as I can swing it both ways, so I'm pushing myself in that area. I may not be the quickest for my age group, but the movement I can get definitely helps.
"I like to think I can get batsman out because, being one myself, I know what they're likely to be thinking in different situations.
"My game has come on massively since coming to Notts – I've really improved my game with the better coaches and in great facilities. To come here every Wednesday and work at my skills has been brilliant."
Read part two of the feature here.
*************
You can watch every ball of Notts' scheduled home matches in 2018 - in all three formats of the game including Vitality Blast - by joining our family as a Member. Adult prices start from £38 and you can become a Member by clicking here.