In the second of a two-part feature, our Academy Player in the spotlight for March, Joey Evison, tells trentbridge.co.uk how rubbing shoulders with some of the Notts first-team players has been a real inspiration to him.
*****************
Evison's potential with the bat was certainly underlined last summer when in June, at 15, he became one of the youngest centurions in Nottinghamshire Premier League history, scoring 113 for the Academy side against Attenborough.
Two months later, in early August he made 54 for the Second XI against Worcestershire, an attack deemed 'high quality' by the Club's watching Assistant Coach Ant Botha.
"Those are probably the two highlights for me since joining Notts," he explains. "To score a half-century for the seconds, which is the highest level I have played at so far, was a great feeling.
"It was a great experience to open with Jake Libby (who scored 170 not out), who regularly opens for the first team. He gave me some tips on how the bowlers were trying to get me out and how I should be playing.
"It was also a great experience to play and train alongside first team players in Oman and I got the chance to open with Steven Mullaney in the match we played against Lancashire. I spent time in the middle and we put something like 65 on for the first wicket.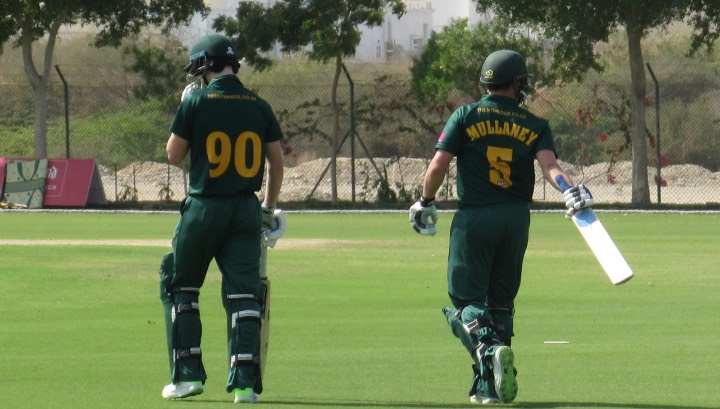 "It was interesting to see how the professional bowlers went about their work and how they try to get out the best batsman and how they construct an innings."
A talented all-round sportsman, Evison also plays rugby to a high standard, representing Leicester Tigers Under-16s, used to play county hockey and enjoys a game of tennis.
He is sitting his GCSE exams this summer at Stamford School and is then looking to stay on there to complete his A levels.
But while recognising study is important, he admits that cricket is never far from the forefront of his mind, where he believes the two elements of his game are not dissimilar to two current England players.
Evison says: "I play in a similar style to James Vince because I stand up tall at the crease and I'm a strokemaker. I like to think of myself as bowling a little bit like Ben Stokes because he can swing it both ways, but I'd like to have the pace that he does.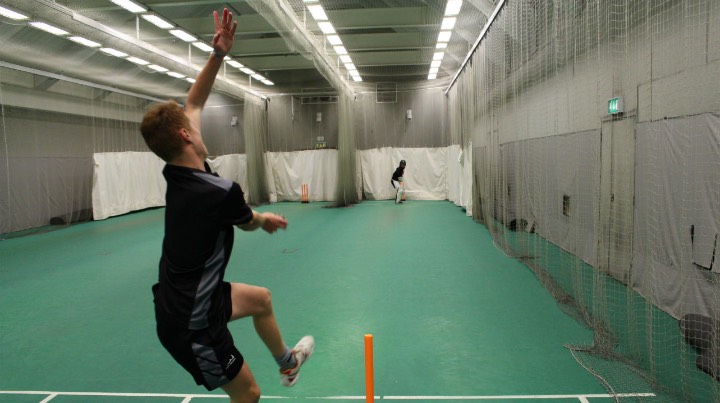 "I've been going down the gym to work on getting stronger and I'm also still growing (6ft 1ins currently), so hopefully the two of those combined will help me add some extra pace."
"I've grown up as a big admirer of Joe Root because he's England captain and the way he bats, whether it's Tests, T20s or ODIs, he doesn't have to change much, scoring at the same tempo and in the same kind of areas.
"He likes to keep the scoreboard ticking over, as I like to do, and I'd like to follow him to the top one day."
As for his more short-term ambitions, Evison is keen to gain regional selection honours alongside and play more Second XI cricket.
"I want to play in the Super 4s in the Midlands this summer and try to put some big runs together in the second team," he says.
"There is no trial anymore, but now it's a case of putting together a good season to get selected and the fact I can do a bit with bat and ball is going to help."
Read part one of this feature here.
*************
You can watch every ball of Notts' scheduled home matches in 2018 - in all three formats of the game including Vitality Blast - by joining our family as a Member. Adult prices start from £38 and you can become a Member by clicking here.