Steven Mullaney says he loved stepping up to captain Nottinghamshire, but believes he is likely to have a few grey hairs after an up and down season.
Installed as Chris Read's successor for the 2018 campaign, Mullaney led the side to Specsavers County Championship Division One safety, as well as to the quarter-final stage in their defence of the Royal London One-Day Cup.
With a side shorn of some of its most experienced names, Mullaney reflects on a mixed season, including both pleasing and disappointing matches.
"I definitely have more grey hairs but I loved it," said Mullaney on captaincy.
"We had some good performances but we were disappointed with some of it as well.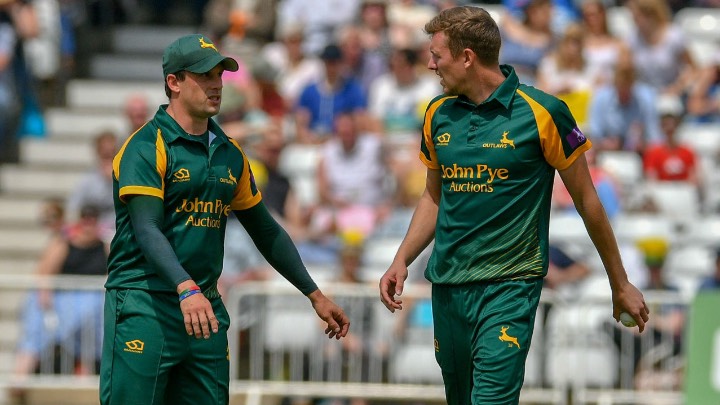 "I said at the start of the season that whatever decisions I made on and off the field would be for the best interests of the Club.
"I can put my hand on my heart and say I have done that so I'm really proud of how I went about it.
"I hope the lads enjoyed playing underneath me and hopefully I can do a good job moving forward."
Fulfilling the role of all-rounder across all formats, including opening the batting for the majority of the summer in Championship cricket, Mullaney has welcomed the post-season break.
Having taken advice from his predecessor Read before starting the role, and having completed his first season, Mullaney believes he understands the challenges of leading the side even better now.
"At the end of the season, the last three matches, I wouldn't say I was drained but I realise now what Ready was telling me about the role and his experiences with it," said Mullaney.
"I'm sure come early November, when we report back, everyone will be ready and raring to go."
"For me, my own experiences can only be a positive moving forward, and I feel like I can deal with the challenges a lot better.
"It's been nice to have a bit of a break, I've been on holiday and I know a few of the lads have been away as well.
"I'm sure come early November, when we report back, everyone will be ready and raring to go."
With a changing side having the likes of Harry Gurney and Luke Fletcher fit, firing and leading the attack all summer was invaluable to Mullaney.
More changes came in the form of new faces for the back end of the season, in Ben Slater and Ben Duckett, also allowing the 31-year-old skipper a change in role in the longer format.
"I can't speak highly enough of those two (Gurney and Fletcher) in particular, they took on the senior bowling role really well.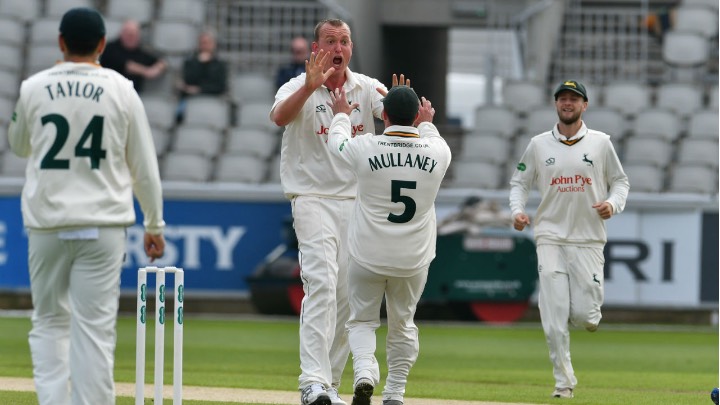 "They were absolutely outstanding across the season, hardly missing a game and it helps that they are my close mates as well.
"Jake Ball was amazing at the start of the season as well and then was unfortunate to get injured.
"Myself, I enjoyed going back to number five, just to have that little break mentally at the end of the innings.
"It's tough at the end of an innings when you are trying to get the last couple of wickets but also thinking about how you are going to bat.
"So, to have half an hour off in the dressing room, get my training kit on and chill out for a bit, it was nice to switch off for that short period."
*******
Nottinghamshire memberships for the 2019 season are now on sale. Watch every Notts scheduled home game and enjoy a whole host of prestigious perks by clicking here...