Stuart Broad believes he is bowling the best he's ever bowled and can't wait to show it on the field, whether that's in the Caribbean or back on English soil this summer.
The 32-year-old was omitted from England's first test against the West Indies, in Barbados, in which the tourists lost by a margin of 381 runs.
The Three Lions get the chance for immediate redemption when the second Test begins on Thursday and Broad is raring to go if called upon.
"Naturally I was very disappointed to be sat on the sidelines this week as you would expect any player to be when not selected for a Test match," Broad said in his Daily Mail column.
"From a personal point of view, I would have loved to have a bowl on this Kensington Oval pitch — it looks like it's suited to the taller, faster bowlers.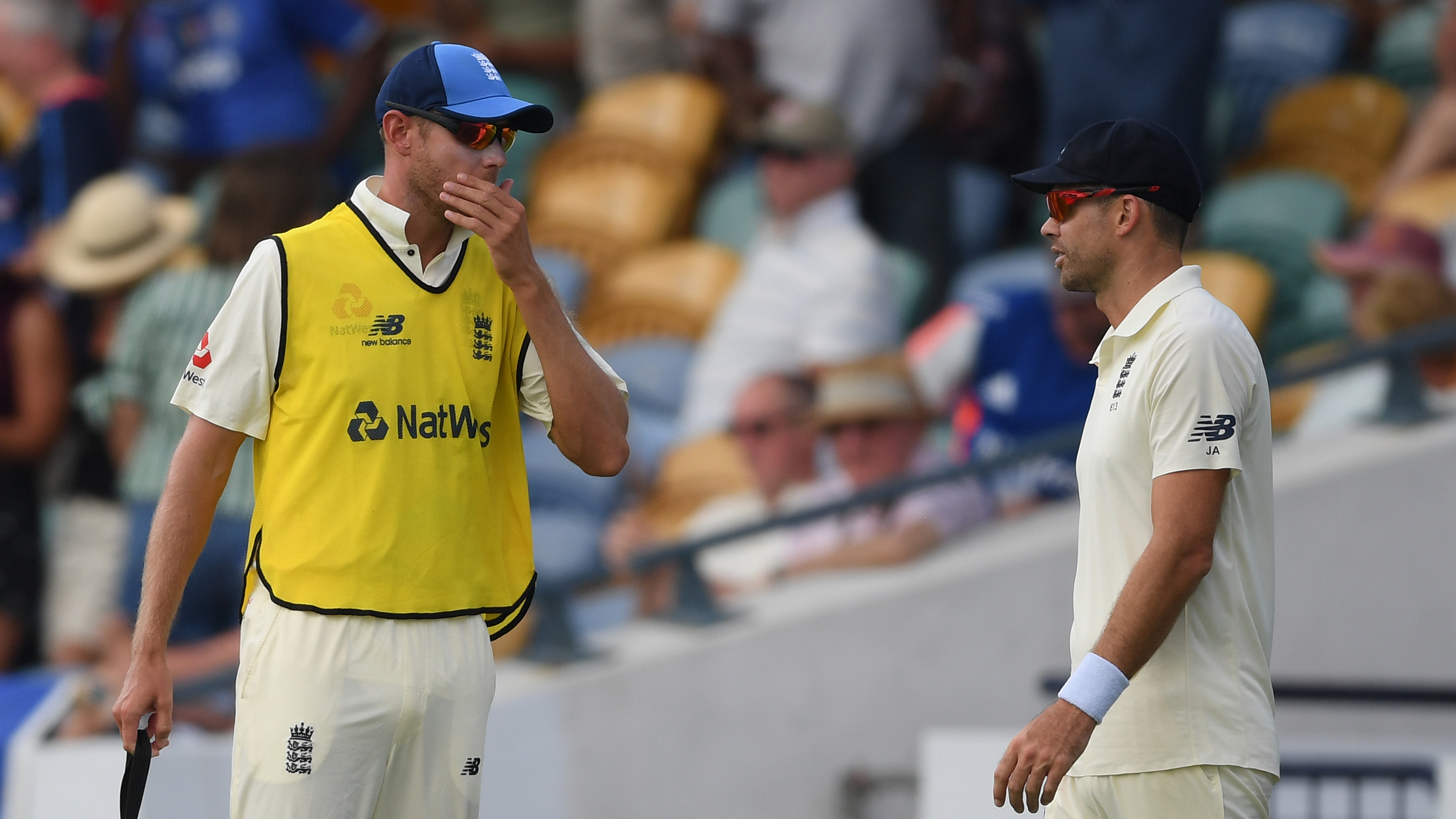 "Another source of frustration is that I'm bowling the best I've ever bowled. I believe that 100 per cent. Everyone in this England group knows it too."
Having featured heavily during England's triumphant summer over India, Broad played just once in spin-friendly conditions in Sri Lanka.
He used his down time in the subcontinent and in the more familiar surroundings of Trent Bridge working on a new-run-up, one which he believes is already showing its reward.
"I have experience to fall back on, the new run-up feels really good and is achieving everything I want it to, there is confidence from taking a hat-trick and four wickets in five balls in the warm-up game and I'm moving this Caribbean Dukes ball more than I can remember," he said.
"There is no point in sulking around the place, though, because you need to prepare for your next opportunity.
"Selection didn't go my way in this particular Test match, but let's not forget it didn't go the way of the other bowler - Chris Woakes, Jack Leach and Mark Woo - either.
"A lot has been spoken and written about me not playing but these guys can class themselves as unfortunate too. But it has been made clear to us that we are on this tour as a squad and that different players will be needed at different times.
"When Joe Root told me I wasn't playing, I was a bit down in the dumps.
"I arrived at the ground on Wednesday mentally prepared for the match, having been named in the 12 the previous evening and found out I wasn't in the team a bit before the toss.
"Several guys came up to me later, saying they had absolutely no idea that I'd been left out because I'd not shown my disappointment and that's something I'm quite proud of, because I think it's quite important when you are not picked to concentrate on the 11 that have been.
"Particularly on tour you have a responsibility to drag nothing away from the group that have a job to do on the field. I felt I kept my disappointment in my own mind and intend to use it as a motivator to get myself ready for the next opportunity."
Selection disappointments in Sri Lanka and the Caribbean have not, meanwhile, detracted from Broad's focus on a meeting with England's oldest foes, starting on 1 August.
"I have no doubts in my mind that I will be in the XI at Edgbaston on August 1, or at Lord's for the Test match against Ireland that precedes it." Broad on England's Test summer
"To be honest, I knew I might not play many Tests this winter, not because of form but the conditions we would face and in Sri Lanka I could have no argument with being left out because it was a decision I would have made myself," he said.
"On those pitches, 90 per cent of the wickets were taken by spin, completely unreceptive to pace and the best bowler of our time in Jimmy Anderson got absolutely zero out of them. If he couldn't, I certainly wasn't going to.
"And all the work I have done on my bowling since the end of last summer has been implemented with the Ashes in mind. We have talked as a group not to look too far ahead but, in an Ashes year, that series is always hanging over you. Everything I do now is geared towards that.
"I have no doubts in my mind that I will be in the XI at Edgbaston on August 1, or at Lord's for the Test match against Ireland that precedes it.
"That's not saying I'm not working towards getting into this team in Antigua next week but if you have longevity in your mind it means you are working really hard.
"One of the frustrations of being left out on tour is that you can go two or three weeks without any sort of match practice.
"If this game was at Lord's I could be straight up the M1 and playing for Notts, remaining in match mode all the time. So my biggest test now is to keep a match rhythm somehow and that's the difficulty of modern touring."
********
It's jolly convenient to receive latest news, ticket information and behind the scenes exploits direct to your inbox and we'll never pass on your information to others. Join our mailing list here...