In the twelve months since Notts and Northants last faced off in cricket's shortest form, much has changed.
Ben Duckett, scorer of an electric 88 on that occasion at the County Ground, has changed allegiances to become part of the Trent Bridge setup.
Nottinghamshire have undergone their own period of rejuvenation, with long-term stalwarts of the club for many years such as Riki Wessels making way for the likes of Duckett, Joe Clarke and Zak Chappell as Peter Moores' side take a long-term approach to squad-building.
But the opponent the Steelbacks will most fear in green and gold will be a familiar foe.
Outlaws captain Dan Christian has been performing miracles in cricket's shortest format for over a decade, endearing himself to fans of whichever side he is playing for.
But his feats on the evening of 6th July 2018 made waves not just amongst Outlaws fans, or even just across the domestic game, but around the world.
Northamptonshire, winning the toss on their home ground, would have been content as they reduced the visitors to 81-5 as the Notts innings approached halfway.
Forty-five short minutes later, the Australian's Kookaburra blade had cut a swathe through the Steelbacks' attack.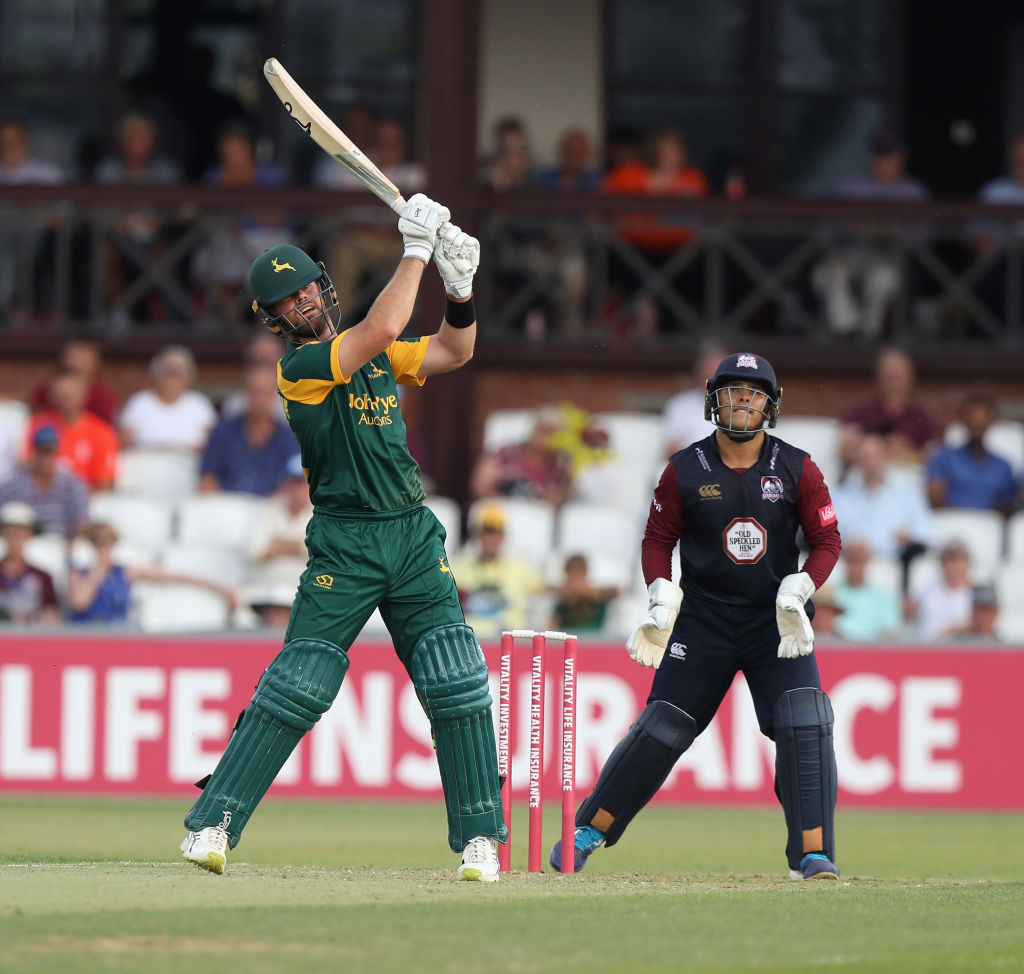 If it is possible to begin the compliation of a 37-ball hundred slowly, that is exactly what Christian did.
The 35-year-old found gaps, rotated the strike with Samit Patel, and faced thirteen balls before looking to clear the ropes.
As soon as he started to open his shoulders, however, it was game over.
Six followed six followed six, three consecutive hits doing serious damage to former Outlaw Graeme White's figures.
The cleanliness of the hitting was astonishing – never more so than Christian hit Nathan Buck for 28 in the 17th over.
By the end of the innings, the right-hander had hit 113 from 40 balls - the second-fastest ton in English T20 history, and the seventh-fastest seen anywhere in the world.
It left Northants with a mountain to climb, and despite Duckett's best efforts, they never really got beyond base camp.
Due to a quirk of the fixture list, Notts were denied the chance to host the return fixture last year.
Christian has had to wait a full twelve months to see if those exploits can be repeated against the same opposition, this time for the benefit of the Trent Bridge faithful.
*******
Following a bumper crowd of 12,613 for the opening fixture against the Worcestershire Rapids, there are six further opportunities to catch the Outlaws in T20 action at Trent Bridge this summer.