Stuart Broad is relishing the opportunity to work with Darren Gough on the international stage once again, after the Yorkshireman took up a consultancy role with the national side ahead of the two-Test series against New Zealand.
The Nottingham-born bowler was quick to admit that Gough had been a long-term influence on his career, and reserved praise for Chris Silverwood after his ascension to the role of England Head Coach.
"Darren is the reason that I took the England No 8 shirt," he revealed.
"I opened the bowling with him in my first international game.
"I have a lot of respect for him. I like the way he went about his cricket. He will bring energy and enthusiasm. He will talk bowling and we'll listen.
"Gough is here because of Chris Silverwood's promotion to head coach. That's a huge positive for me because I enjoyed working with him as bowling coach.
"Chris appreciates I am a bit of a planner and quite methodical in the way I think and that, for my mind to be changed, I need to be shown facts, figures and results.
"I'm not someone who when told, 'buy this car', just says 'yeah, I'll buy it'. You need to tell me, 'Buy this car because it has got this, this, this and this'. It's no good coming up to me and telling me to bowl a fuller length. Why? Show me the proof."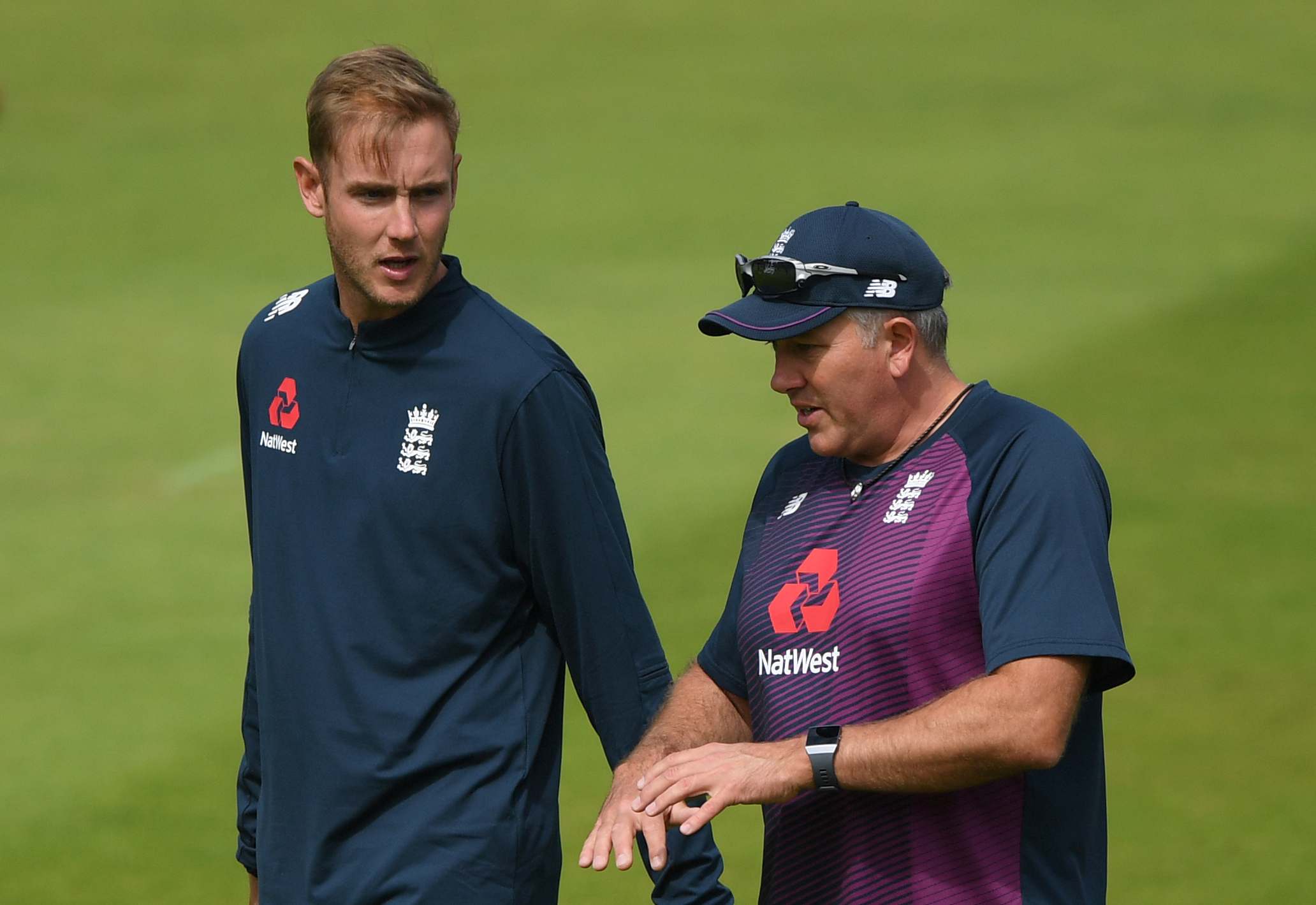 Broad will once again be the senior bowler for the upcoming series as Jimmy Anderson continues his rehabilitation from injury, but he feels talk of the duo's time as an opening pair coming to an end is premature.
"For now, Jimmy and I are apart but I expect us to be reunited on the tour of South Africa," he said.
"Let's just say that Michael Vaughan's suggestion that we should no longer play alongside one another in England Tests has given us some laughs. It's a load of nonsense.
"Why would you not allow arguably your best bowling partnership to play together when you are trying to win Test matches?
"Look at Jimmy's record, then look at mine – that's a combined tally of over 1,000 Test wickets.
"I'm not expecting to play every game together – I expect there to be quite a lot of rotation going forward over the next 18 months, but if you have the chance of using us together in favourable conditions, why wouldn't you?"
Twelve months ago, Broad's own international place was under pressure after missing out on selection for Tests in Sri Lanka and the West Indies.
A year on, the right-armer feels vindicated by his successful summer – and ready to follow the same blueprint for success this winter.
"I was under massive pressure at the start of that [Ashes] series," he said.
"Chris Woakes appeared in the headline when it was announced Jofra Archer had been left out of the first Test at Edgbaston.
"When I clicked on the Twitter link for the story, the first five comments seemed to be a common theme, 'get Broad out'.
"This was just hours before the Ashes started. All I could think was 'bloody hell'.
"I take a lot of pride from my performances so far this year because quite rarely in sport does a plan come together.
"Things couldn't have gone better since, really, winning the Professional Cricketers' Association's Test Player of the Summer. But the next challenge awaits."
*******
Test cricket returns to Trent Bridge in August 2020, with Pakistan taking on England from 20-24 August. Secure your seats here...