Positive Futures, the Trent Bridge Community Trust's longest-running initiative, has helped to transform the aspirations of over 650 young people over the last decade.
And the story of Max McLeod, one of the programme's Project Officers, shows just how much of a difference the scheme's activities and mentoring opportunities can make.
Every major life decision carries with it an element of risk.
And as Max McLeod made the bold call to drop out of university in his second year, he simply knew he had to make it pay off.
"I was studying sport and exercise science, but after a couple of years I knew it wasn't for me," he said.
"Dropping out was a big risk though, and I wasn't sure what I was going to do.
"I was in the doghouse with the family for a bit – my Dad in particular wasn't too happy.
"But I told them I wasn't enjoying it – I couldn't see myself following the path I was on, I wanted to be out in the community."
Now a firm fixture in the Trust setup as a Positive Futures project officer, Max has discovered his vocation, his passion for inspiring the next generation.
"I started out with the Trust by volunteering during the school holidays when they were busier, and it made me realise that this was what I wanted to do," he said.
"Then I took the plunge and applied to be an apprentice, and was lucky enough to be taken on."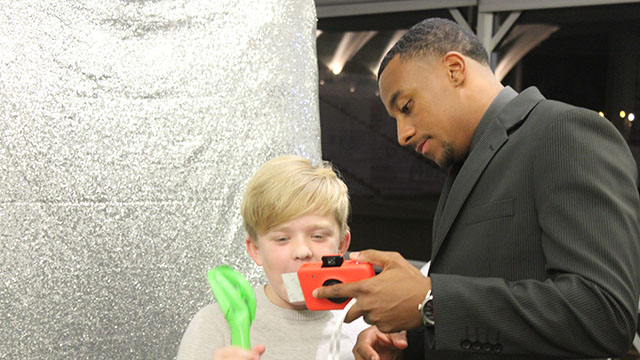 Max's role as a Community Activator Coach has taken him into the heart of the City, in some of Nottingham's more deprived areas – and back to a part of his life he thought he was glad to have left behind.
"When I left school, I thought I'd never want to go back – but I love sport, and it's so special when you see the kids enjoying themselves.
"When you're playing sport, it can be the best time of your schooldays – you forget about everything else – and it's great to be the person that enables them to do that
"When I'm in schools I'm not acting as a teacher. I just go in and be myself, and I tell the kids they don't have to call me 'Sir'.
"It helps me to talk to them on their level when I'm mentoring them, and means I have a better relationship with them."
If time as a volunteer whetted Max's appetite for working in the community, becoming a more integral member of the Trust has confirmed to him that this is where his future lies.
"At uni, I just didn't feel like I was getting enough practical experience from sitting in lectures all the time.
"I really enjoy planning my own sessions, and getting out in the community. Volunteering was a great way for me to test the waters, and now I'm part of the team, the opportunities are there for me to progress."
*******
Find out more about the work of Positive Futures here.