Nottinghamshire head to south London this week to play their final match of the 2019 season.
Steven Mullaney's side will end their campaign with a four-day Specsavers County Championship fixture against Surrey at The Kia Oval.
Both sides will reflect that this hasn't been the best of campaigns for either of them in first-class cricket, with the Division One table showing them occupying the bottom two positions.
Notts will be bowing out of Division One after their relegation was recently confirmed. Surrey, the 2018 champions, have only picked up two wins during an off-key defence of their crown.
The action will begin on Monday 23rd September at 10.30am.
Head-To-Head
This will be the 250th first-class fixture between Nottinghamshire and Surrey, a series of matches that was first played in 1851.
Surrey hold the overall advantage in these clashes, winning 87 times, whilst Notts have triumphed on 71 occasions.
There have also been 91 draws.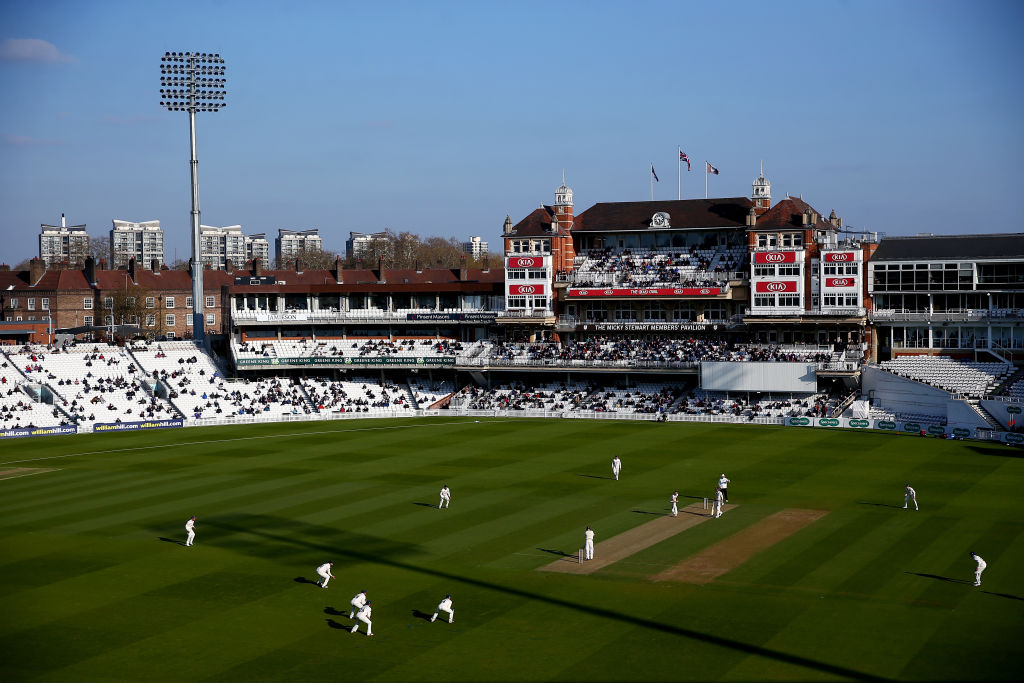 Kennington Oval was the venue for the very first meeting and has hosted the match on 121 occasions, with other matches taking place at Broadwater Park, Godalming (1854), Woodbridge Road, Guildford (1974, 1989, 1995) and Whitgift School, Croydon (2003).
Notts have only won 27 times in Surrey, most recently in 2008. They have drawn 49 times and been defeated in 50 of the matches.
Last Time
It is almost exactly 12 months since the sides met in South London. Notts went to the Oval last September announcing a side that included Ben Slater, making his debut after signing from Derbyshire.
There was a further surprise at the toss, with captain Steven Mullaney ruled out with a back spasm. For the first time in his lengthy career with the county Samit Patel was named as skipper.
Notts chose to bowl and were held up by Mark Stoneman, who scored 144 out of the home side's total of 375.
Tom Curran took five wickets in Nottinghamshire's first innings total of just 101 and the visitors were bundled out for 149, second time around, to lose by an innings and 125.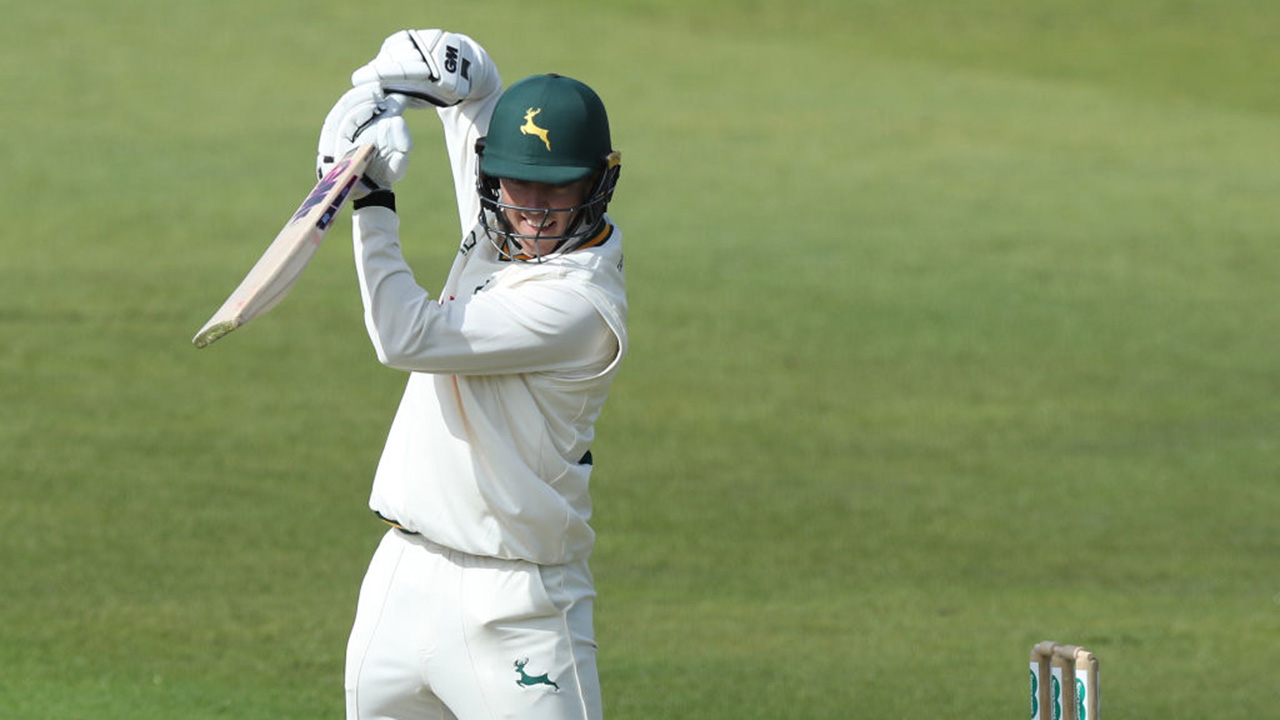 History
1880
A good day for two of Nottinghamshire's bowlers – Fred Morley's 7-9 and 3-6 from Alf Shaw condemned Surrey to an all-out total of just 16 at The Oval. The home side made 185 in their second knock but still lost by an innings.
1891
Nottinghamshire fielded a father and son in their playing eleven for the county championship fixture against Surrey at The Oval.
Harry Butler Daft was a multi-talented sportsman, who played five times for the England football team and was an FA Cup winner with Notts County in 1894.
He was also an outstanding servant to Nottinghamshire County Cricket Club. Between 1885 and 1899 he made 200 appearances, scoring 4,370 runs and taking 86 wickets.
Harry's father, Richard Daft, had previously been an outstanding batsman for the county and returned to help a side handicapped by injury, appearing in same the county XI as his son for the only time.
2005
Nottinghamshire bettered any score they had ever achieved away from Trent Bridge when they visited Surrey at The Oval and made 692-7 declared.
Captain Stephen Fleming scored 238 not out, Jason Gallian made 141 and former Surrey batsman Darren Bicknell added 91 against his old county.
The total was surpassed two years later when the county scored 791 against Essex at Chelmsford.
Stats
Highest Team Total | Notts: 692-7dec (Oval, 2005), Surrey: 706-4dec (Trent Bridge, 1947).
Highest Individual Score | Notts: 238 SP Fleming (Oval, 2005), Surrey: 279* MR Ramprakash (Whitgift School, 2003).
Best Bowling | Notts: 9-33 M McIntyre (Oval, 1872), Surrey: 8-12 R Harman (Trent Bridge, 1964).
Played For Them Both
Ali Brown
Alistair Brown was born at Beckenham, Kent, but spent 17 seasons with Surrey before joining Notts in 2009. After arriving at Trent Bridge, the former England ODI batsman became a virtual ever-present in all three formats of the game, helping the side to County Championship success in 2010, as well as an appearance at Twenty20 Finals Day the same summer.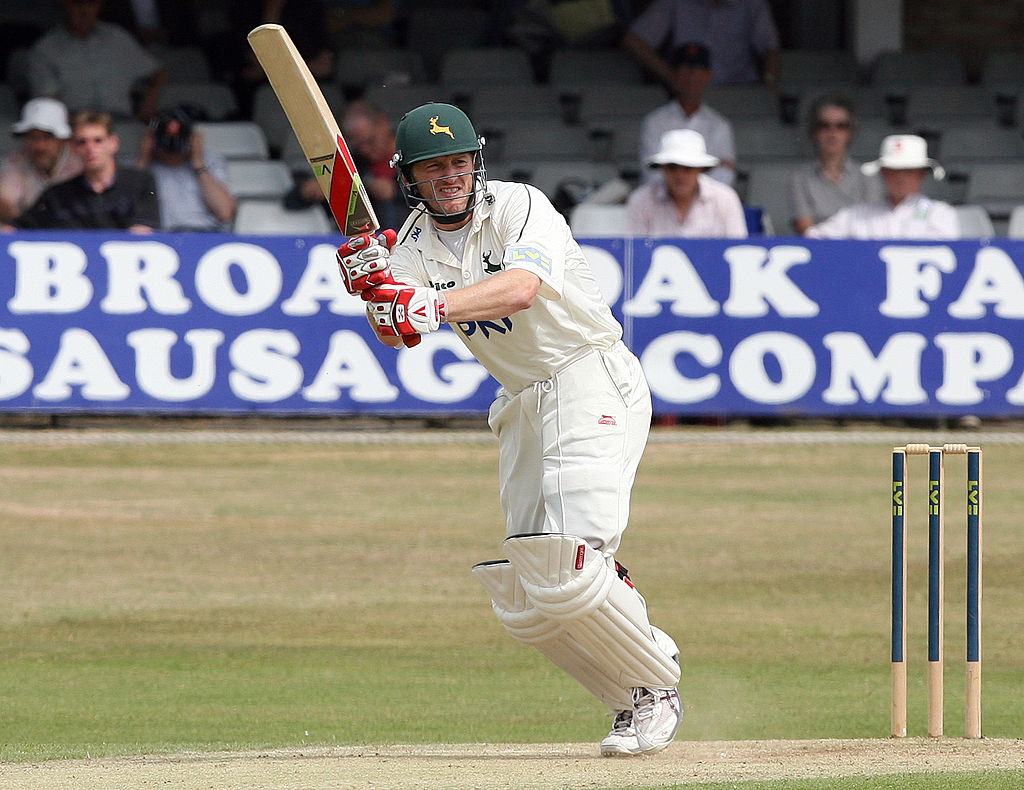 Roy Swetman
Four years after retiring from first-class cricket, Roy Swetman returned to the game to play for Nottinghamshire. The former Surrey and 11-time capped England wicketkeeper made scores of 15 and 8 not out in a rain-ruined match against Kent at Trent Bridge. Swetman spent only two seasons with Notts but played 56 first-class matches for them, scoring 1,475 runs and claiming 107 catches and three stumpings.
Did You Know?
They always say it's better to have played once than never at all but it will remain a mystery as to why Joseph Pearson only made one first-class appearance for Nottinghamshire.
A member of the Worksop club, the town of his birth, he twice played in the Colts v the County matches that were often used to identify promising young talent.
His opportunity came with a trip to The Oval in 1883 to face Surrey. The home side were already seven wickets down when Alf Shaw tossed the ball to the debutant – who quickly proceeded to wrap up the innings with figures of 3.1-2-1-3.
Pearson's only other contribution in the drawn match was in making a single run. He didn't appear again, returning to club cricket, and he died in Boughton, Notts in 1892, aged just 31.
Milestones
Nottinghamshire players nearing first-class milestones this week are:
Batting:
Jake Ball (964) is within striking distance of 1,000 fc runs.
Ben Slater (921) is closing in on 1,000 fc runs for Notts.
Ben Duckett (928) needs 72 more to reach 1,000 fc runs this season.
Bowling:
Jake Ball (190) needs 10 more wickets to reach 200 in his career.
*******
Nottinghamshire Membership for the 2020 season is on sale, with those who join for next season currently bestowed exclusive access to applying for international tickets.