As part of a new series looking at life behind closed doors for Notts players, coaches and legends, Outlaws batsman Chris Nash lifts the lid on how he's coping with a cricket-free early summer.
Chris Nash brings a lot to the table. One of those fellas that can flick seamlessly between the gears to become a motivator, fines master and match-winner whenever the situation dictates.
A career bookended by a first-class debut in 2002 and a flawless knock to dispose of Middlesex in last season's Vitality Blast quarter-final has delivered Nash to a philosophical position that has seen him embrace life in lockdown with a selfless perspective.
"I want my career to continue and if that happens for another season or two then, great, but I've already had 20 years in the game and I really feel for the younger players across the game who are losing their chance to impress with all of this," he said.
"We all just want to play cricket and I've found myself at home watching re-runs on Sky Sports. Cricket is what the summer is all about and I hope that we can find a way to get the game on so that those sitting on the sofa can switch on and appreciate it."
" I really feel for the younger players across the game who are losing their chance to impress with all of this"

Chris Nash
With routes out of lockdown far from certain, cricket, and those who make a living within it, remain unsure of the part they can play. Talk of bio-secure venues, social distancing implications and revised fixture lists remain theoretical at present but Nash believes that cricketers will be ready to play their part when recovery comes.
"We read a lot about what could and should happen and I have a lot of trust in those above me to jump back in when we're told it's safe to do so," he said.
"(PCA Chairman) Daryl Mitchell did a great job in explaining the situation to county crickerers. We've taken pay cuts because it's the right thing to do and there was no dissent in that. There are people out there in the medical profession risking their lives so our situation is trivial in the grand scheme of things."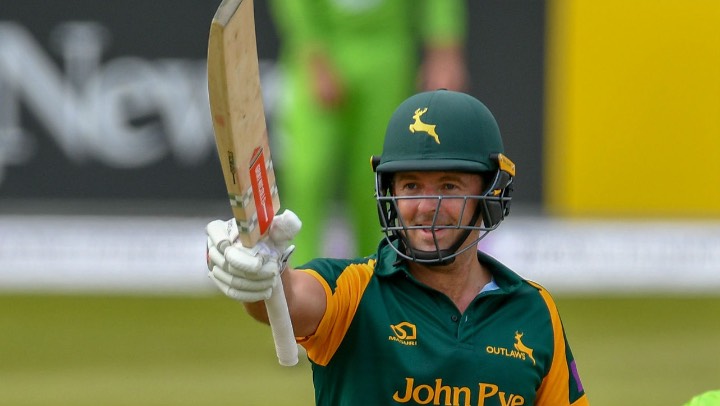 Nash has retreated to the Hove home he shares with girlfriend Amy to await news of any resumption from the sun-lounger in his back garden.
"I get out and run when I can and the parasol has become my barbell but I don't feel the need to hit thousands of balls in pre-season," he said.
"I manage my winters to find cricket and had a long spell in South Africa before all this unfolded so I think I could find my touch with a couple of weeks of practice.
"We started off with a load of Zoom video calls but I'm a bit zoomed out now so I'm picking up the phone whenever I feel like a chat with teammates and coaches.
"I'm the self-appointed policeman of county cricketers on Twitter so that fills a bit of time.
"When the call comes to get back to it I'll be ready and if that means six weeks in a hotel room then so be it."