Luke Fletcher has his eyes set on the ultimate prize as he and the Outlaws look to make Trent Bridge a fortress in T20 cricket, starting against Yorkshire Vikings on Bank Holiday Monday.
Two days after a Joe Clarke inspired victory over Durham at Emirates Riverside, the Green and Golds will take on Yorkshire with an unchanged squad.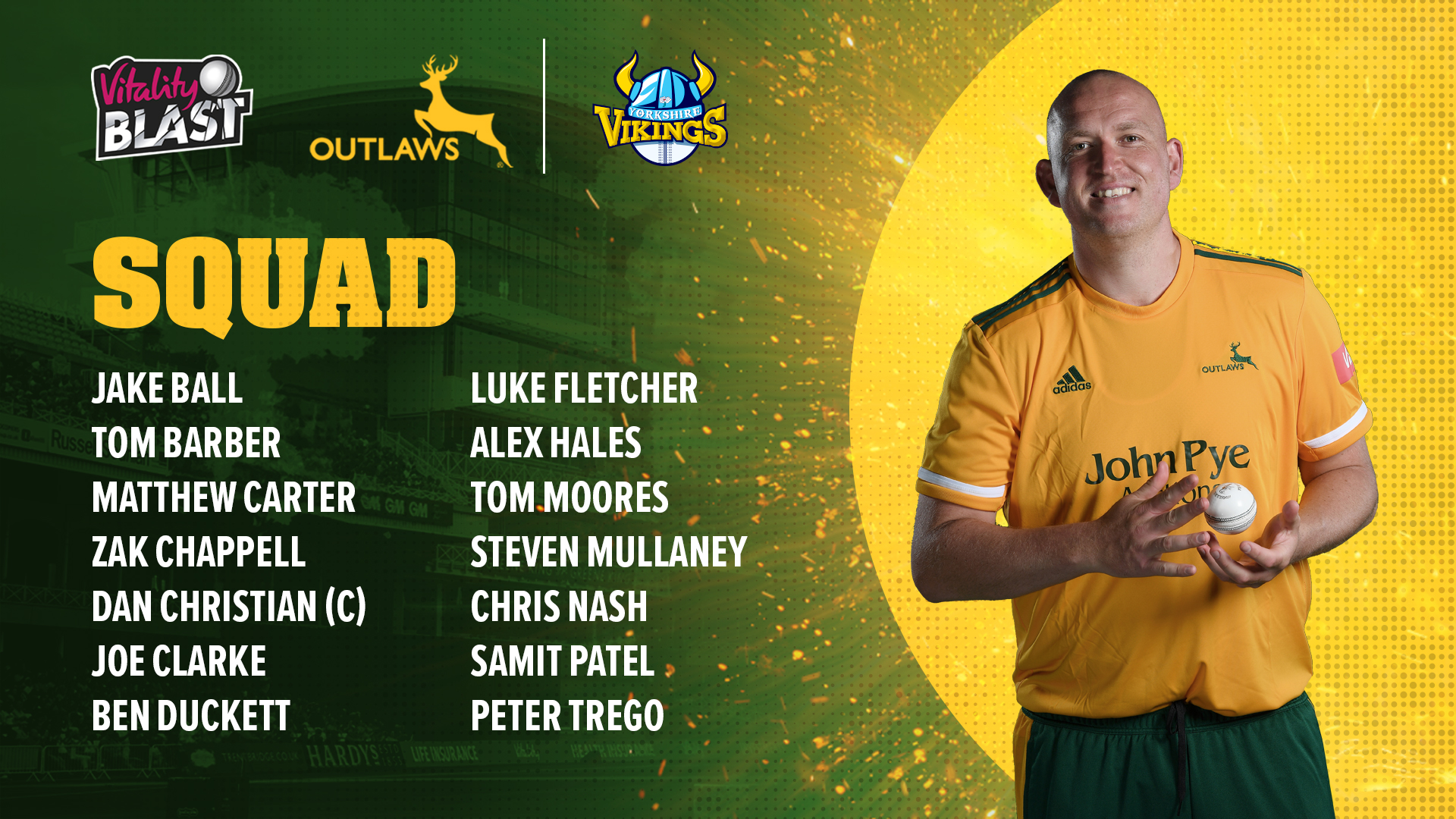 The Outlaws seamer bowled a crucial 19th over against Monday's opponents in front of a near capacity home crowd last summer to help pick up a narrow victory.
But the game will have an altogether different feel tomorrow as the Outlaws step onto the Trent Bridge turf for the first time in limited-overs cricket without a crowd.
Fletcher, however, knows the Outlaws are being heavily supported via the live stream and says the side will be giving their all in pursuit of back-to-back victories.
"It's always a privilege to play at Trent Bridge," said Fletcher.
"We will obviously miss our home support as it becomes a fortress during T20 time with our members and fans behind us.
"The build up to T20s, where the crowd are piling in and taking their seats, is what I will miss the most.
"When I start playing, sometimes I forget to take it all in and enjoy the fantastic support we get.
"Obviously the crowd bring the atmosphere and Trent Bridge is amazing for that. It is something we will miss, but we've got a trophy to win so our aim is to pick up a victory on home soil."
Fletcher made an immediate impact on his return to the side post-injury, taking a wicket with his fourth ball against Durham on Saturday.
Having first had the season delayed by COVID-19, and then picking up an injury during pre-season, the Outlaws seamer was just happy to be back on the field.
"It's been about a year since I last played, so it's a bit strange to be back out there," he said.
"There's been the pandemic and then I got injured, so it's been a while since I've played competitively. I'm just very happy to be back out there with the lads.
"It was tough conditions against Durham, but I think we managed it pretty well.
"There are areas we want to improve on, but we'll look to patch those up as the tournament goes on. Hopefully we can take the momentum from beating Durham into the game on Monday."
Fletcher's death bowling came to the fore the last time Notts and Yorkshire faced off at Trent Bridge in the shortest format.
The experienced fast bowler sent down a near perfect penultimate over, which was followed up in fine fashion by Harry Gurney as the Outlaws eked home in front of vociferous home support.
Whilst Fletcher is always happy to be thrown the ball in tight situaitons, he does admit that it's easier on the nerves if the win is secured in a more straightforward fashion.
"It's always nice to pick up a straightforward victory," said Fletcher.
"But death bowlers like myself, Jake (Ball) and Harry (Gurney) enjoy those pressure moments and work hard for them.
"Obviously we're missing the godfather of the bowling group in Harry, but we've got some good experience in there.
"If that's what is required there's no doubt we'll get stuck in to that challenge."
*******
When it comes to sharing the action from Trent Bridge this summer, our multi-camera live stream has got you covered. Watch live...