Tom Moores is keen to build on his career-best performance against Yorkshire as he prepares to face Lancashire this weekend.
Moores is part of a 13-man squad for the fixture, with Ben Slater, Lyndon James and Liam Patterson-White added to the party. Jake Ball and Luke Fletcher miss out with abdominal injuries, while Joey Evison also remains on the sidelines with an injury to his foot.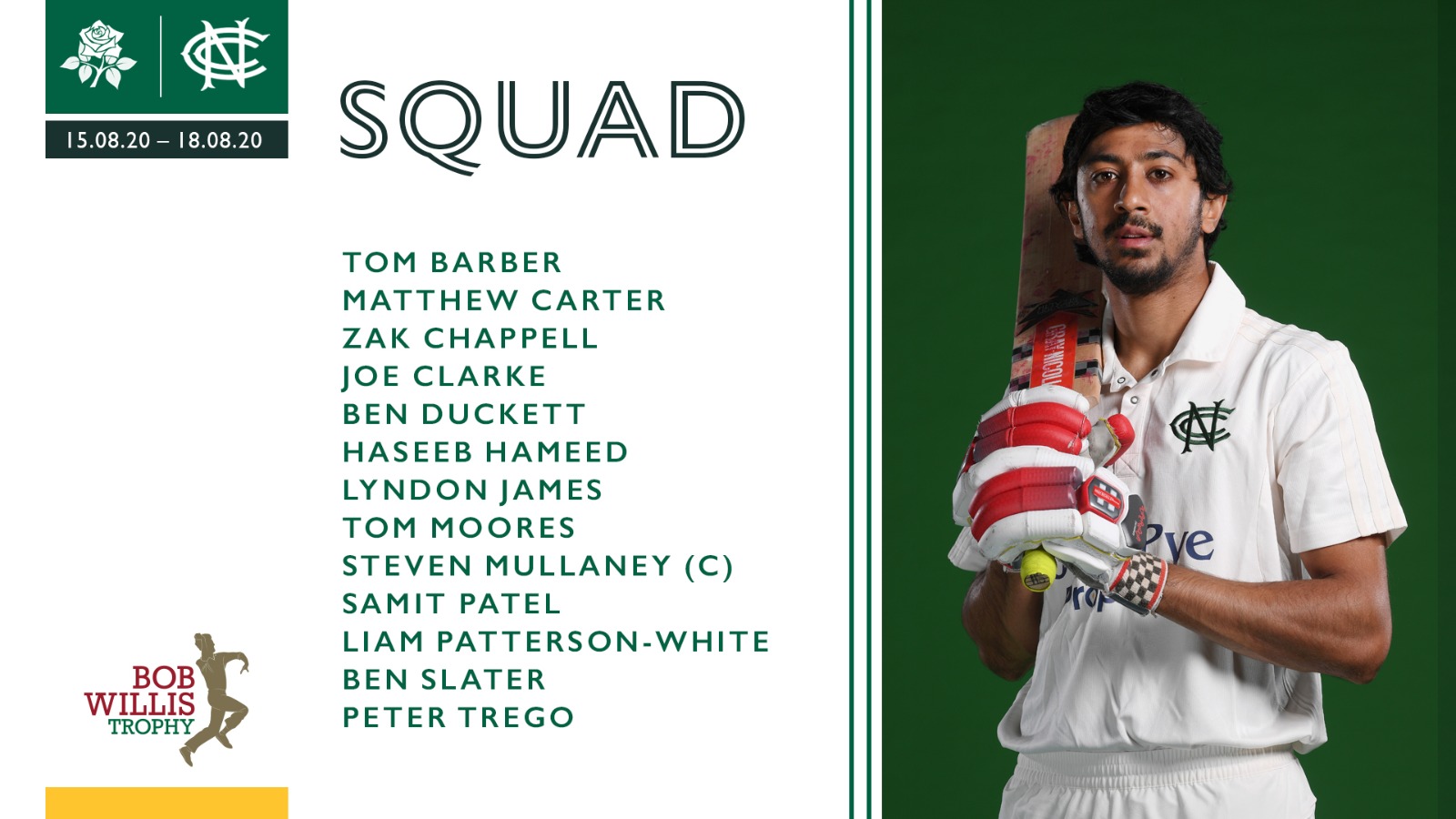 The 23-year-old showcased his defensive abilities and his full repertoire of attacking shots in making a first-innings 106 last weekend, and admits the knock has boosted his confidence in the First-Class game.
"I've been working really hard to meet the challenge of bringing my red-ball stats up to where my white-ball stats are, so that innings went a long way towards building my confidence," he said.
"It's not just about scoring runs for me; what I'm really keen to do is add runs when they're most important. Hopefully I can use that hundred as a driver to help me push the team into positive positions when we most need it."
Nottinghamshire's third fixture in the Bob Willis Trophy was originally scheduled to take place away from home, before the match was moved from Emirates Old Trafford to help the venue maintain biosecure status for international cricket.
Despite being officially classed as the away side, Notts will be embarking on their third consecutive game at Trent Bridge – a factor which Moores admits brings benefits.
"It's a luxury to be able to play so many games at home, and to know the ground and the surroundings," he said.
"We've got to try and use that to our advantage, but we know that it won't change anything in terms of needing to turn up and put in a performance that gives Lancashire a tough four days.
"If we play our best cricket, we'll have every chance of coming out on top."
Moores is one of three names in the Nottinghamshire squad with experience of plying his trade in the North West, with Steven Mullaney having begun his career with Lancashire and Haseeb Hameed having made the move to Nottingham over the winter.
Luke Wood, meanwhile, will be making his first return to Trent Bridge after opting to move on last summer.
"It'll be interesting facing Woody – he's one of my best mates, so I can't wait for the battle between us," he said.
"We know a lot about them, they know a lot about us, and those connections between the squads can only drive that will to do well even more.
"As a team, we've moved a long way over the winter, and we've dominated long spells of each of the last two games.
"It's been a tough one to take with the results not going our way, but we've got to take heart from the things we've been doing well, and work to get ourselves over the line when we get into good positions."
*******
When it comes to sharing the action from Trent Bridge this summer, our multi-camera live stream has got you covered. Watch live...