Peter Moores has called on his bowling attack to step-up in support of Jake Ball as Nottinghamshire face Yorkshire in the Bob Willis Trophy.
The Green and Golds have named a 12-man squad for their second game in the competition, with Zak Chappell and Matthew Carter in contention for their first starts of 2020.
Joey Evison misses out with a foot injury, while Luke Fletcher remains sidelined by an abdominal strain sustained in the pre-season clash with Leicestershire.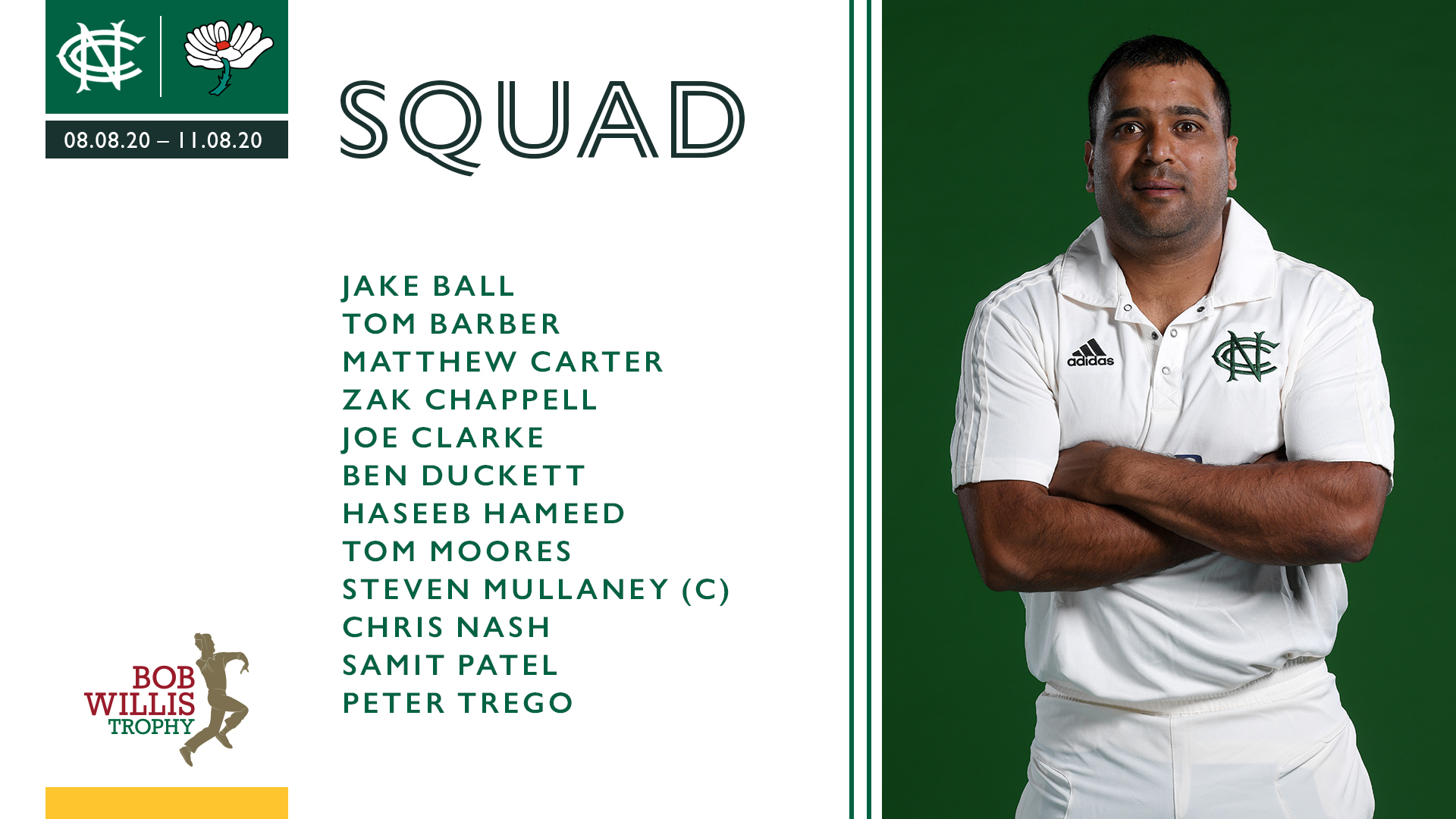 Evison's departure early on the final day of Notts' contest with Derbyshire meant Jake Ball shouldered much of the workload, with the paceman taking six wickets from 54 overs in the game.
Moores was deeply impressed by the courage, commitment and craft shown by his side's most experienced fast-bowler.
"He was magnificent in the game," said the Head Coach.
"He did exactly what we asked of him, which is to take responsibility as a senior player.
"He showed the importance of late-order runs in two key partnerships, and every time he bowled he made a difference.
"I think a measure of how he went about it was his fielding. When a bloke's bowled 50-odd overs in a game, his body's going to stiffen up.
"But in throwing himself around and producing diving stops, I think Jake showed he's getting back to his best, which is really big for us.
"We're trying to make sure we can put together a bowling group to support him. He's lost his partner in Fletch, and that gives someone a chance to step up.
"It'll be a challenge for whoever comes in to get match-sharp, but it'll be important that we can create pressure from both ends against what is a very good Yorkshire batting lineup.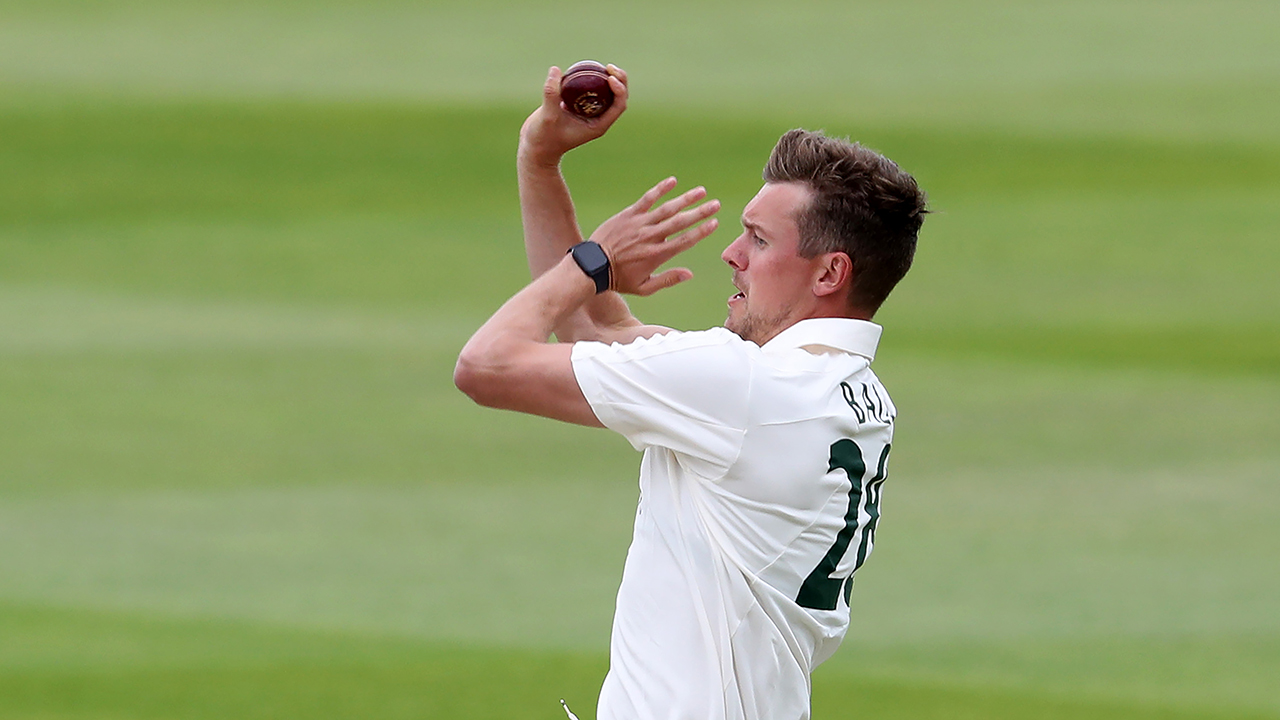 Meanwhile, Moores is keen to impress on his side how fortunate they are to have returned to competitive action in a year so disrupted by the COVID-19 pandemic.
"I'll be saying to all the players, 'don't forget it's not too long ago we were wondering whether we were going to play at all,' he said.
"It's a great privilege to be out there, so we need to make sure we make the most of it."
Notts will return to the field just four days after their local derby clash ended in the most dramatic of circumstances, with the visitors claiming victory from the penultimate delivery of the contest.
However, Moores doesn't feel the manner of the defeat will affect his players.
"I don't think we'll have any problems with everyone coming back focussed," he said.
"The lads were very excited about the Derbyshire game, and we need to have that same level of excitement and enthusiasm against Yorkshire.
"We know we're not a settled team yet. We've got work to do in the red-ball format of the game, so each one of these games is a fantastic chance for individuals to find their form, and for us to play solid cricket over four days and be competitive throughout.
"We need to make sure we maintain our levels of excitement and enthusiasm against Yorkshire."
"The nice thing about the Derbyshire game was that we kept finding ways to keep ourselves in the game, or to push ourselves into dominant positions.
"We got runs from the lower order, which we haven't always got in the past, and we built a good platform with a hundred partnership up front in the first innings. Those are things for us to build on."
Ben Slater will enter the second week of his two-week loan with Leicestershire this weekend, having scored a career-best 172 in their opening game.
"I was really pleased for Ben," said Moores.
"We've got lots of batters pushing hard for places, so you're always going to get one or two people who miss out.
"For Ben to have the opportunity to play elsewhere, and to not just get runs but to get such a big score, was fantastic.
"Runs like that can be career-defining, so he'll be full of confidence. It's great for us that he's out there making a difference and moving himself forward, because we know he's going to do that for us in the future.
*******
When it comes to sharing the action from Trent Bridge this summer, our multi-camera live stream has got you covered. Watch live...