The 2019 Men's Cricket World Cup has been confirmed as the most watched ICC (International Cricket Council) event ever.
Data from the governing body has revealed that the tournament was watched by a global cumulative average audience of 1.6 billion viewers across more than 200 territories.
The event amassed a record 13.7 billion global viewing hours – a 72% increase from the 2015 Cricket World Cup.
Trent Bridge welcomed around 87,500 people across five World Cup matches as part of the event, while 70,000 visited a Fanzone in Nottingham's Old Market Square.
Nottingham stakeholders worked hard to maximise the trade and tourism opportunities created by the tournament.
"England's dramatic first-ever win in the ICC Men's Cricket World Cup goes much further than sporting glory," said Visit Nottinghamshire's Kinga Kapias.
"Nottingham's economy has enjoyed a massive windfall – not only in the short-term with the boost to local retail, hospitality and transport sectors thanks to the influx of visitors to Trent Bridge and the Fanzone, but also thanks to the unprecedented global exposure we received as a tourist destination.
"We are optimistic that this will lead to increased visitor numbers in the future as well as bringing us to the attention of investors.
"The impact of sporting events upon Nottingham's economy should not be underestimated, and we are very much looking forward to hosting future global sporting events."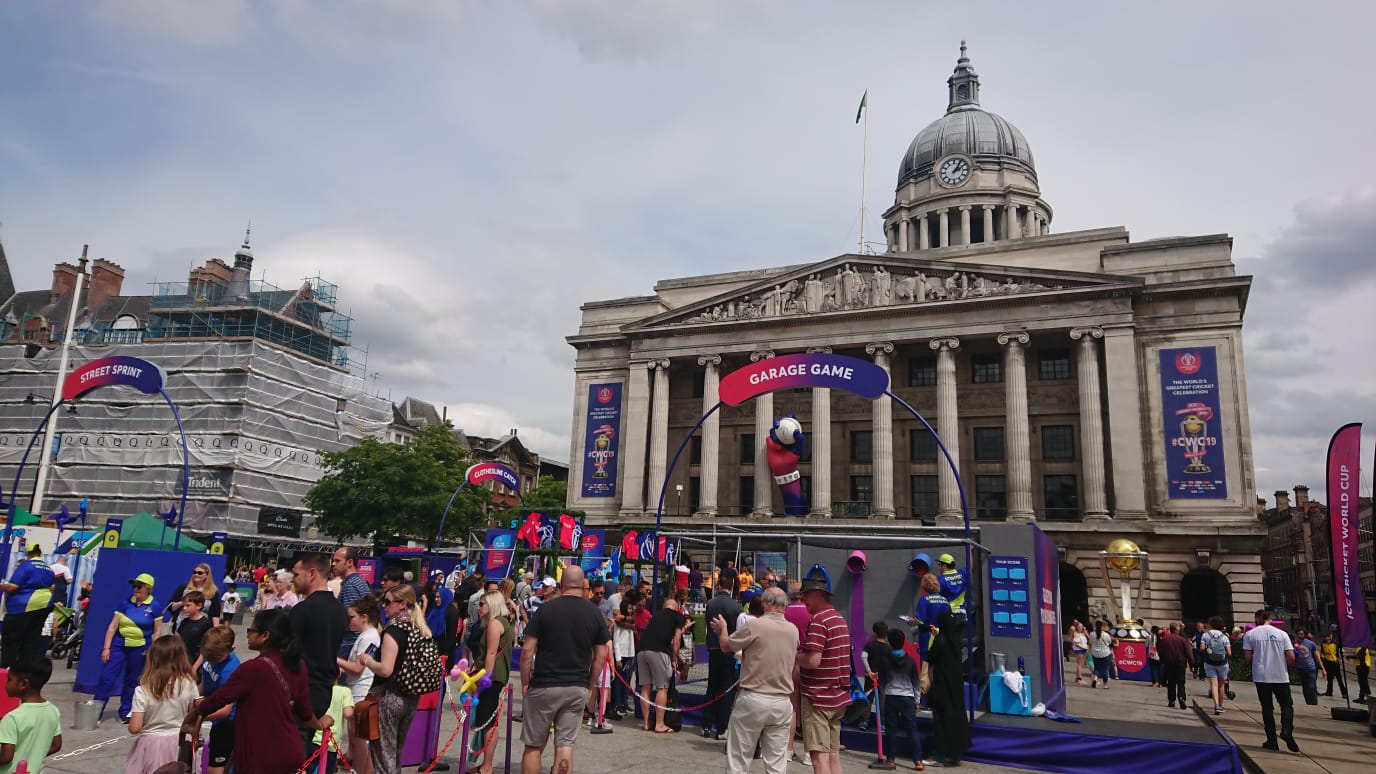 Cllr David Trimble, portfolio holder for Leisure and Culture at Nottingham City Council, said: "It's fantastic to hear that Nottingham was part of the most watched ICC event ever.
"We maximised every possible opportunity to ensure our city's profile was raised throughout the tournament.
"A 30-second TV clip aired to millions of people at the beginning of each match, highlighting our city as a vibrant and diverse destination for people to visit, live and study.
"It's encouraging to see that online searches for Nottingham reached a five-year peak last summer, indicating that the economic impact of the tournament on our city's attractions, businesses and universities isn't over yet."
Michael Temple, Commercial Director at Nottinghamshire County Cricket Club, added: "We knew that being a World Cup host venue represented a priceless opportunity to raise the profile not only of our venue, but also our city, our borough and our county.
"It did that, and we can be proud – as a community – that the experience of World Cup cricket was rated by those who attended to have been at its best at Trent Bridge.
"If cricket takes the opportunity provided by the profile England's victory has given to our sport, the benefits to the local area – both in terms of active people and financial gains – will be significant. That is our next challenge."
*******
Nottinghamshire Membership for the 2020 season is on sale, with those who join for next season bestowed access to all scheduled Notts home matches, international tickets in Members' areas and a range of exclusive benefits.