Chris Nash has hailed the 'brilliant' experience of coaching with the England team, after being invited to assist the national side by Head Coach Chris Silverwood.
Nash has been spending the winter in South Africa as part of Gary Kirsten's backroom setup with Durban Heat.
The Nottinghamshire right-hander explained how a New Year's Eve encounter with the England supremo led to a stint within the national team's camp during the build-up to the recent dramatic victory in Cape Town.
"Broady [Stuart Broad] invited me along to the England New Year's party, where I bumped into Graham Thorpe [batting coach] and Chris Silverwood," he said.
"We chatted about what I was doing with Durban Heat, and they said they'd love to have me with them for the next couple of days. They were due to start at 9am on New Year's Day, so I put my beer down and got a glass of water!"
Nash was a beneficiary of a desire from Silverwood to give more opportunities for young English coaches, and was able to spend time on a range of disciplines – including what proved to be an infamous football session.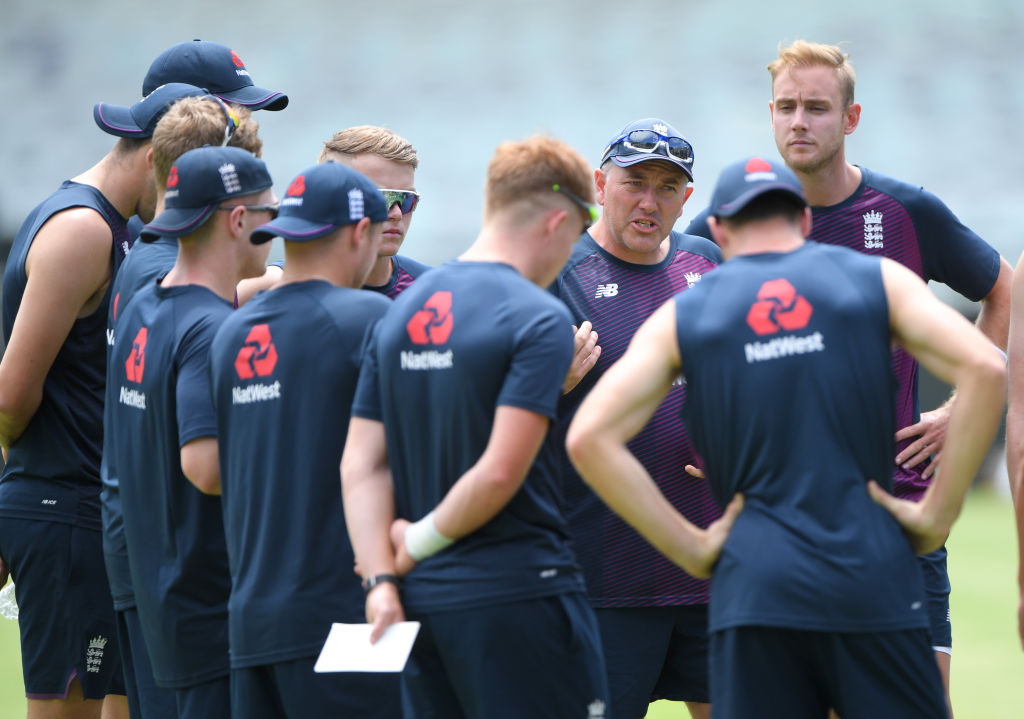 "I was put to work doing a bit of fielding with the lads, spent some time doing throwdowns in the nets, and played in the last two games of football ever to be played by an England team," he said of the session in which opener Rory Burns suffered a series-ending injury.
"It was brilliant for me to get stuck in. I think that's the only way to go on as a guest coach – to go in and help out and do anything you can.
"Silverwood was brilliant – he gave me a huge amount of time over the two days.
"He's really looking to get English coaches involved within the England setup, and it was amazing to be able to do that so early on in my coaching."
Nash has taken his first formal steps into coaching this close-season, having taken up a coaching role with Kirsten after playing under the South African in the past few winters.
"It was amazing to be able to get involved with the England setup so early in my coaching."

Chris Nash
And the 36-year-old feels he has learned much from the former India and South Africa Head Coach – as well as from a host of other world-renowned mentors.
"I think the main thing I've learned is that going into a new team is not as scary as I thought it would be," he said.
"There were a lot of international players in the Durban Heat squad, and even though I've played the game for a long time, that experience doesn't necessarily make you a good coach.
"So I had a lot of conversations with Mooresy [Peter Moores] and other contacts I've got like Mahela Jayawardene to get some pointers.
"You get nervous when you start, like you do any time you start a new job, but what Pete spoke to me about was being patient.
"It's not just about throwing down three balls then telling the players something; it's more a case of being patient and letting players come to you. As soon as they're ready to ask for some help, it opens a door for you to get involved.
"Everyone I spoke to said you have to build relationships with players before you share your knowledge. It was great advice, and it stood me in good stead."
*******
Nottinghamshire Membership for the 2020 season is on sale, with those who join for next season bestowed access to all scheduled Notts home matches, international tickets in Members' areas and a range of exclusive benefits.