Nottinghamshire County Cricket Club will restore the club's original crest to their Specsavers County Championship playing shirts next season.
The iconic monogram, which first appeared on county caps in 1904, will be reinstated following a year-long research project which canvassed opinion from members, supporters, staff, players and the Nottinghamshire General Committee.
The traditional white kit takes its place alongside a brace of new one-day shirts that were announced in December as part of a long-term deal with adidas.
"The back story surrounding the club's crest is more than 100 years old," said Club Historian Peter Wynne-Thomas, the renowned author and archivist whose stewardship of the Trent Bridge library provided the historical records of the club's identity.
"The club adopted the monogram in the early 1900s but it was replaced by the Nottingham city coat of arms in 1921 at the request of John Godfree Small, the Lord Mayor of Nottingham, during his term as Club President.
"Then, in 1996, Nottingham City Council ruled that use of the city coat of arms on sports shirts contravened their rules and the leaping stag was born."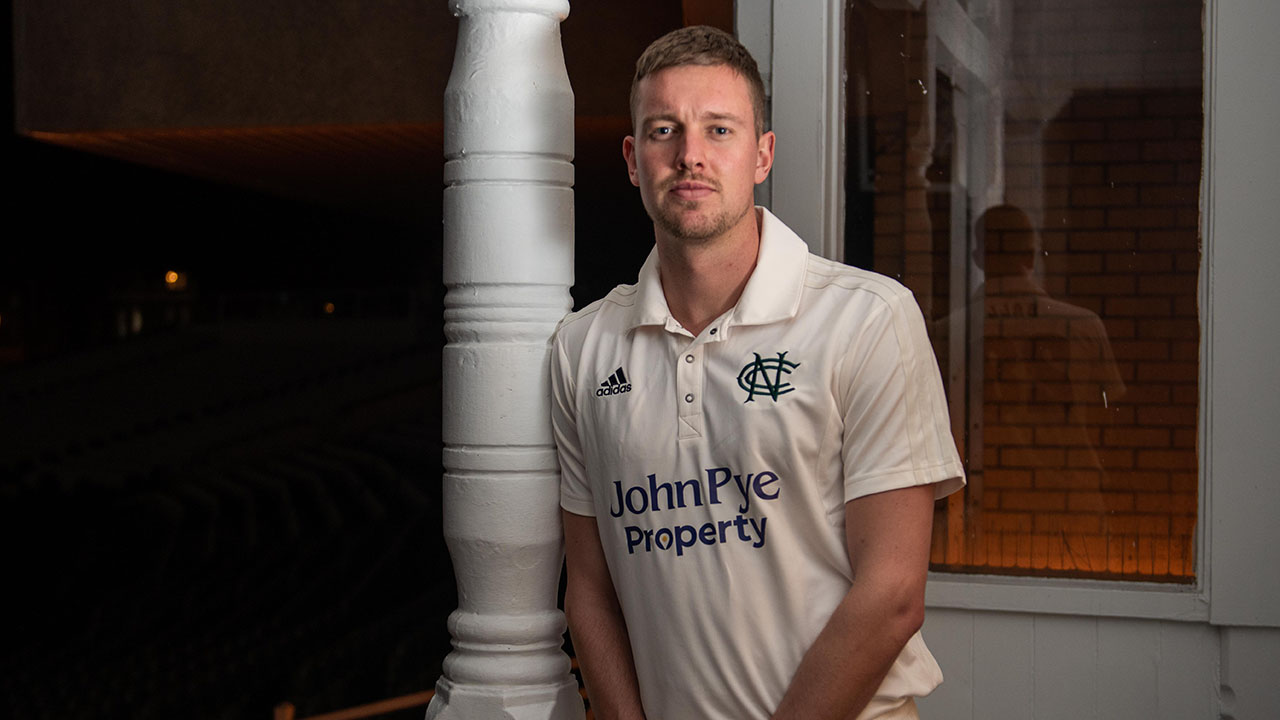 The leaping stag, adopted from the Nottingham City Coat of Arms, was first used in 1996 and updated in 2005 and will remain on the two one-day kits for the forthcoming season.
Nottinghamshire Chief Executive Lisa Pursehouse welcomed the move to reinstate the historic crest.
"The stag has served us well, but the opportunity to restore our original club crest holds great appeal," she said.
"This research process has helped us to re-affirm our values and think carefully about our ambitions but, more importantly, we have given a lot of thought as to how we want to represent our members and supporters.
"We're proud of the rich history of our club and hope that this decision demonstrates our respect for our past and our ambition for a prosperous future for cricket in Nottinghamshire."
The monogram will take pride of place on a new range of adidas training and travel wear for our professional players, age group squads and retail set for a March release.
The brands of Nottinghamshire Team Sponsor, John Pye & Sons, will adorn each of the team's three playing shirts in 2020. John Pye Auctions will be emblazoned on the front of the 50-over and T20 garments, while John Pye Property will be positioned front and centre of the white Specsavers County Championship shirt.
*******
Nottinghamshire Membership for the 2020 season is on sale, with those who join for next season bestowed access to all scheduled Notts home matches, international tickets in Members' areas and a range of exclusive benefits.