Nottinghamshire will be looking to take pride in their forthcoming performances according to fast bowler Jake Ball, after the county concluded their preparations ahead of the delayed start to the domestic season.
His side open their Bob Willis Trophy campaign with a Trent Bridge clash against local rivals Derbyshire on Saturday.
Notts have named a 12-man squad for the fixture, with Luke Fletcher missing out through injury. Ben Slater, meanwhile, has joined Leicestershire on loan for the opening two weeks of the season.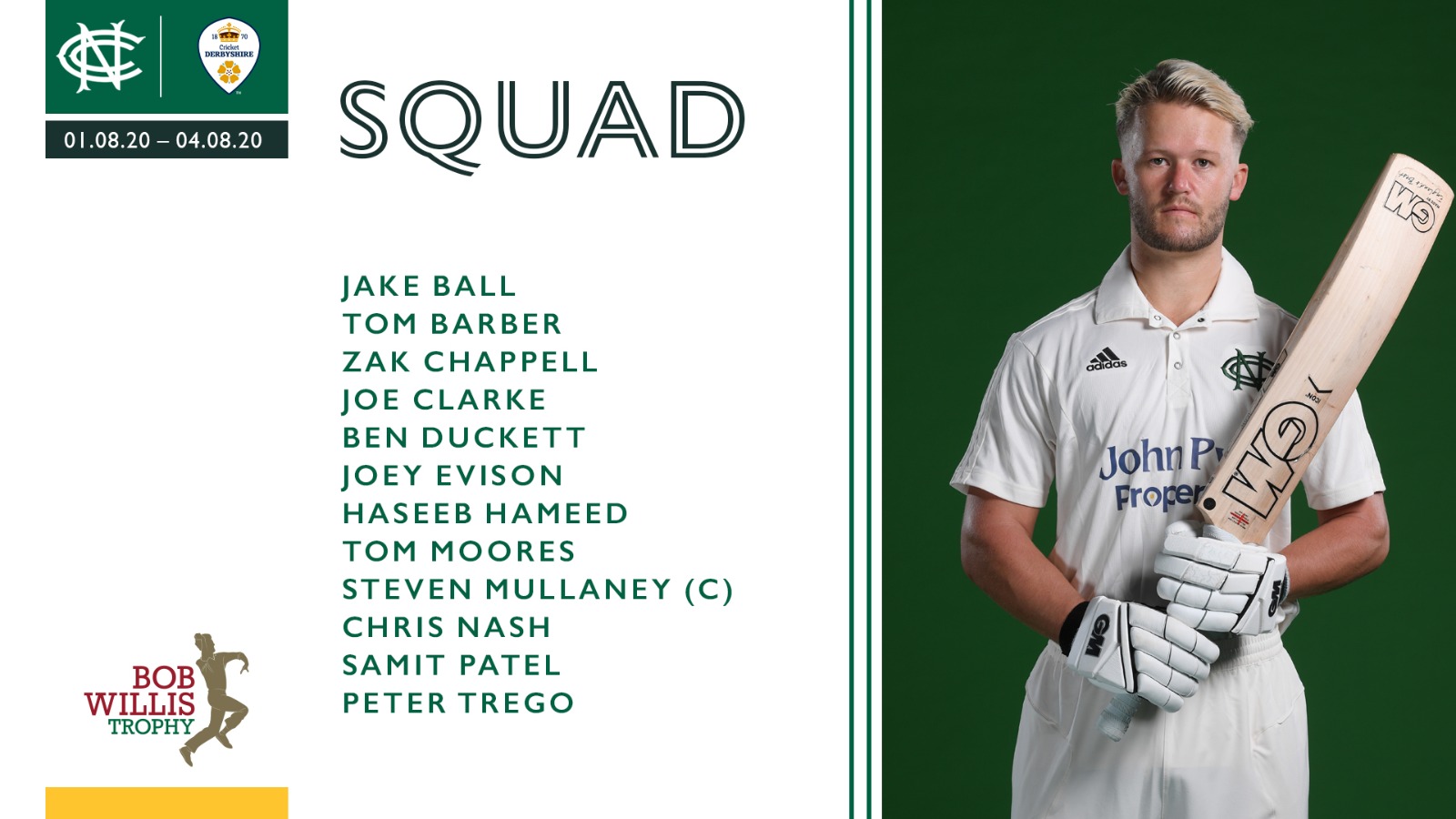 After they all returned to full-time training at the start of the month the Nottinghamshire players have recently engaged in match practice, with friendly fixtures against both Warwickshire and Leicestershire.
"Ideally, we would have liked another week of preparation and another game but nobody will be using that as an excuse," said the fast bowler.
"Our skill levels have been tracking in the right direction and the bowlers have been able to get some miles in their legs."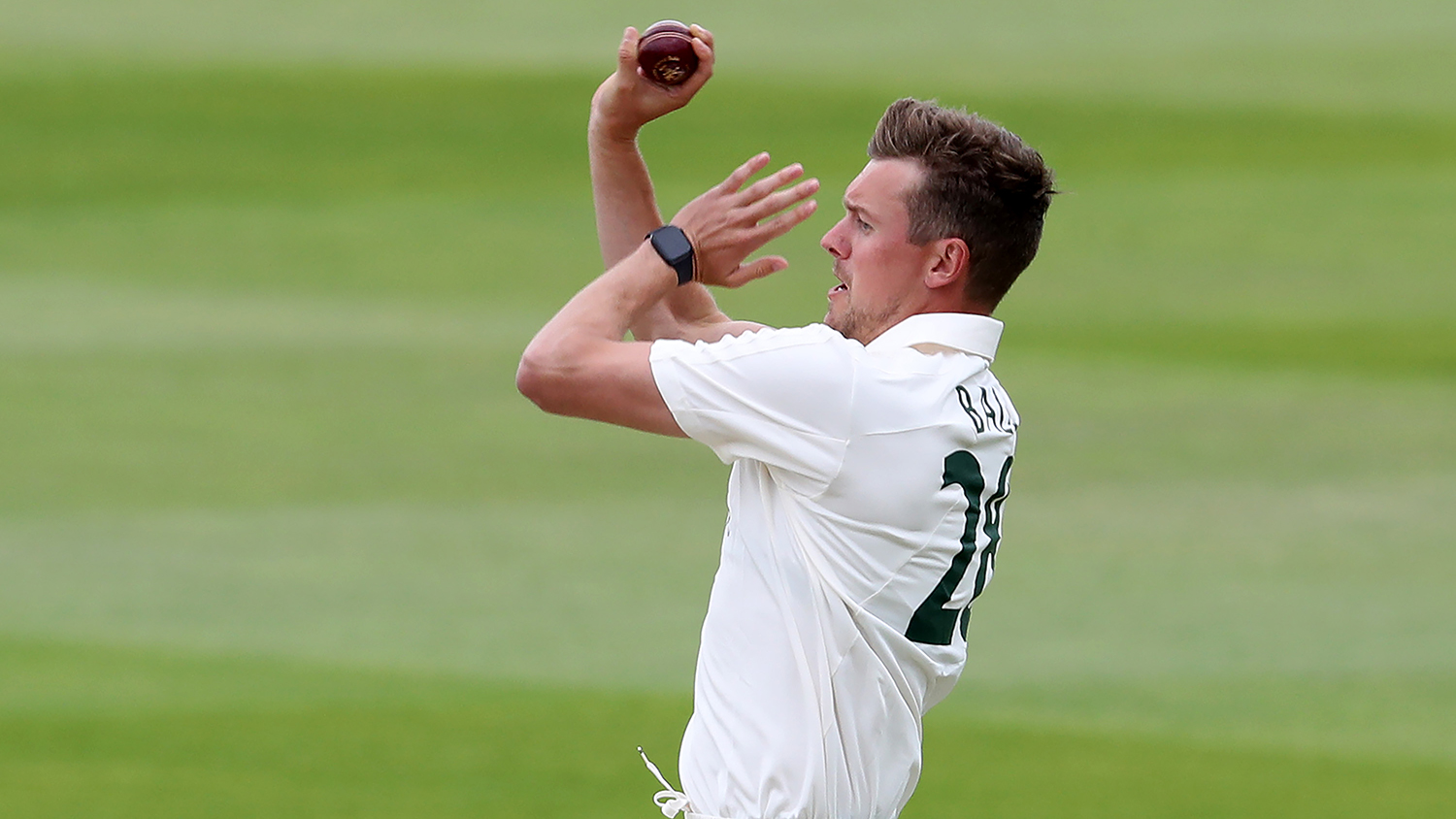 Notts welcomed three new players, Haseeb Hameed, Peter Trego and Tom Barber, into their squad at the start of the winter, with all three integrating with their new teammates quickly.
"Everyone has settled in really well and we did some good work during the winter," said Ball. "Obviously, it was frustrating not to have been able to put that into practice but we've picked up where we left off and worked well since we've been back in."
Notts will hope to be competitive in the North Group of the new four-day competition, after a tough season in Division One last year.
"Hopefully last season has been put to bed," reflected Ball. "We did a lot of talking and assessed where we came up short and where we can improve but we can't do anything about it until we get on the field.
"We'll be sure to take pride in our performances and Mull (captain Steven Mullaney) has already reminded us that we'll be doing it for the members and supporters who can't be with us.
"From our perspective playing the practice matches behind closed doors hasn't been too bad actually," he added. "Once you get into the contest you tend not to focus on the crowd too much anyway, all your focus is on that particular contest."
"We'll be sure to take pride in our performances and Mull (captain Steven Mullaney) has already reminded us that we'll be doing it for the members and supporters who can't be with us."
Amongst the enforced changes that will be introduced for the forthcoming matches are short breaks every six overs to enable the players to sanitise their hands. Ball sees this as an opportunity to keep that focus.
"In cricket you often talk about winning sessions or half sessions but now we'll try and use the 'sanitary breaks' as little markers instead," he said. "Look to win each one and then go again."
After almost a decade in the county game Ball has faced Saturday's opponents on many occasions across the three formats and knows what it means to the fans.
"There's always more on it when it's Derbyshire," he commented. "With the two sides being so local to each other there's always plenty of supporters that have travelled, so with more of a mixed crowd in together there's always a great atmosphere."
Ball was a member of the Nottinghamshire team that inflicted an innings defeat upon their near-neighbours at Derby in 2017, with Alex Hales scoring a double-hundred for Notts. That was the last time the sides met in first-class combat.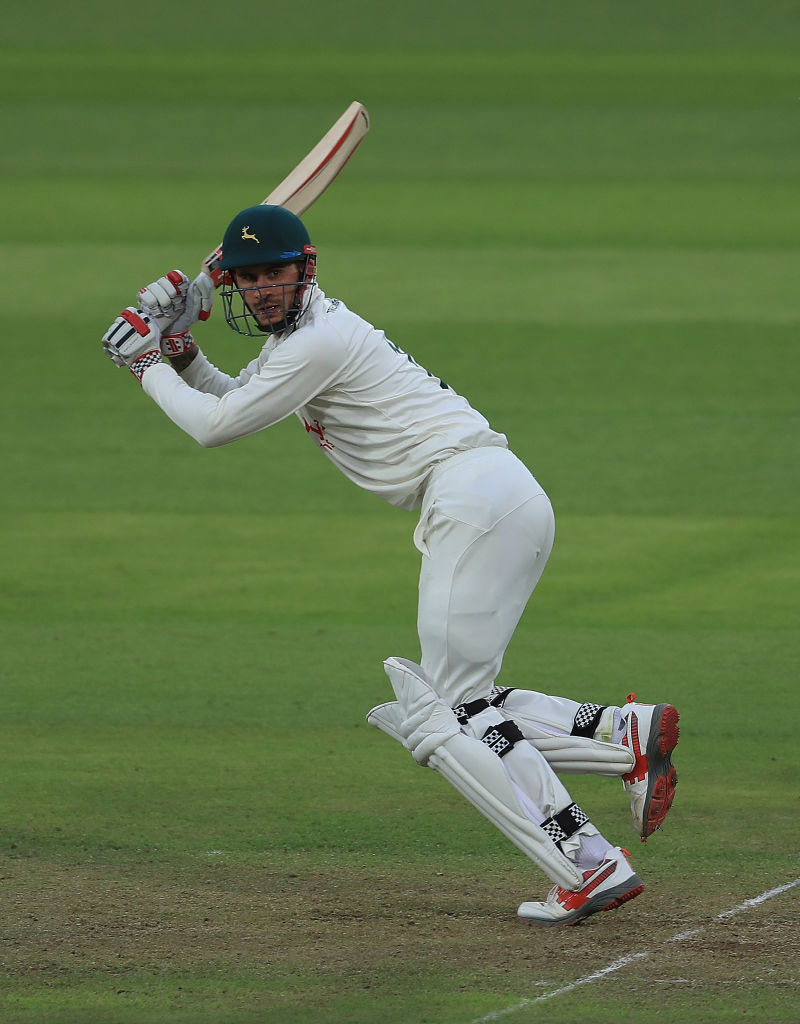 "It's nice to have that memory in the bank but it's a while ago now," reflected the 29-year old. "After what we've all been through over the last three or four months you can't really take anything from previous meetings and we'll all be starting on a level playing field this time.
"Obviously, as we get closer to the match we'll be doing our research into the opposition but it's all about us executing our plans.
"I think we've got a nicely-balanced attack now," he revealed. "We've got a bit of pace, a left-arm option, some spin and a couple of 'dobbers' in Mull and Peter Trego, so the coaching staff could be choosing the bowlers from around seven or eight different options."
Whilst waiting to get his own season up and running, the Mansfield-born quick bowler has taken time to congratulate his good friend Stuart Broad on his achievements this week.
Broad picked up his 500th Test wicket on his way to helping England complete a series victory over the West Indies.
"I messaged him straight after but I would imagine his phone has been going ten to the dozen ever since," said Ball, who has opened the bowling with Broad at both Test and county level.
"There aren't many words I could use to describe him that haven't already been said. It's all about hard work and what I like about him and Jimmy (Anderson) is that they are always striving to get better.
"It's a great lesson for anyone coming through into the game, or anyone who might be set in their ways to keep looking for improvement. They've changed the way people think about quick bowlers getting into their mid-30s and both still have plenty to give."
************
Nottinghamshire's Bob Willis Trophy opener against Derbyshire, starting on Saturday 1 August, will be streamed live here at trentbridge.co.uk.