Stuart Broad has credited Peter Moores for tweaking his batting to devastating effect, after the Notts left-hander's 45-ball blitz against West Indies.
Broad hit his highest Test score in seven years – and the third-fastest half-century ever recorded in the format by an Englishman – to put his side in a commanding position at the end of the first innings.
He then took six first-innings wickets, before claiming two scalps early in West Indies' second innings – to leave the hosts on the brink of winning the series.
"I've done some really good work with Peter Moores tactically, and it was great to be able to put that into practice," he said.
"He brought me the example of Shane Warne, who didn't look particularly pretty with the bat at times, but hit balls in different areas and was really effective – particularly in the 2005 Ashes.
"The idea was to take a similar mindset into it – staying leg-side of it to take the lbw out, and backing my hand-eye coordination for any full, straight balls that were theoretically outside my eyeline.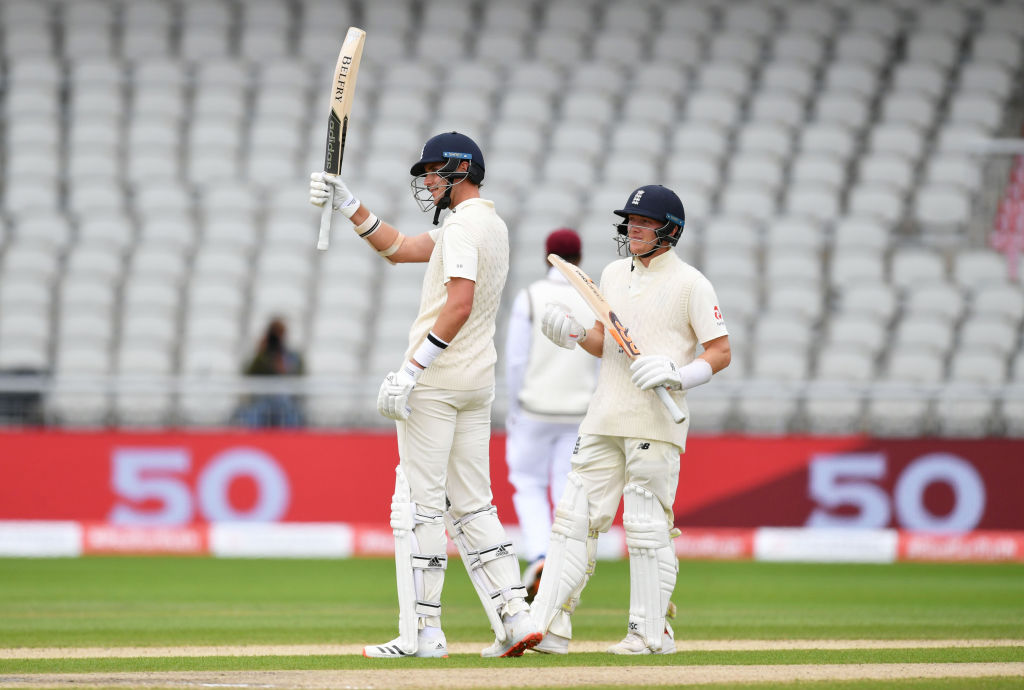 "There was a little bit of a thought process into the madness, but I did enjoy being out there.
"Mooresy has to take a lot of credit for my career. He's someone who's I've always worked with on my bowling and batting. His leave percentage idea for me has taken me to another level as a bowler, and this idea with going a bit Warne-like with the bat has suited me."
Broad also revealed he consulted with former Notts teammate Michael Lumb on how to acclimatise psychologically to batting against pace – and was heartened by Lumb's candid insight.
"I hit Lumby in the face in Abu Dhabi before the T20 World Cup in 2010, when we played an England v England Lions game," he said.
"I hit him through the grill and split his cheek open and he said that really affected him for about 18 months.
"To hear that from a bloke that's got 100 times more batting talent than me was quite refreshing.
"Not many people go through something like that where the ball goes through the visor (as happened to Broad in 2014), but actually it's quite a brutal thing."
Watching on from Edgbaston as Notts faced Warwickshire in a pre-season friendly, Moores admitted his pride at seeing Broad's work with the bat bear fruit.
"I'm really pleased for him," he said.
"He worked hard in the build-up, not only on his bowling but also on his batting. He wants to get back to making an impact at Test level with the bat.
"What he's done in the last two Tests is shown what a valuable player he is, and how well he plays situations."