Stuart Broad has set his sights on matching longtime new-ball partner James Anderson's longevity after reigniting England's charge in the second Test against West Indies.
The Nottinghamshire seamer took three wickets in 14 deliveries after the home side took the new ball, at a cost of just one run.
Broad was recalled to the side in place of Anderson for the encounter, and sees no reason why he can't match the Lancastrian by playing into his late 30s.
"I think sometimes I get put in an older category than I am," said Broad.
"Jimmy has taken around 130 Test wickets since he was my age, why can't I do the same?
"I'm hungry, my fitness levels are good. Why not try and emulate what Jimmy has done and play to his age? I feel I can. Today proved that again."
Having enjoyed over a decade in Test cricket together, Broad and Anderson have appeared in tandem more rarely in recent years.
"I'm hungry, my fitness levels are good. Why not try and emulate what Jimmy has done and play to his age?"

Stuart Broad
Owing to injuries and selection decisions, the duo have turned out together only five times in England's past 20 Tests.
Broad, however, sees a future for the pair as a partnership.
"We both perform well without each other and with each other," he said.
"I want to play with Jimmy again, and I hope he feels the same. We complement each other and create a lot of pressure together.
"When our paths cross again might depend on workloads but I hope we play together this summer and would be surprised if we don't."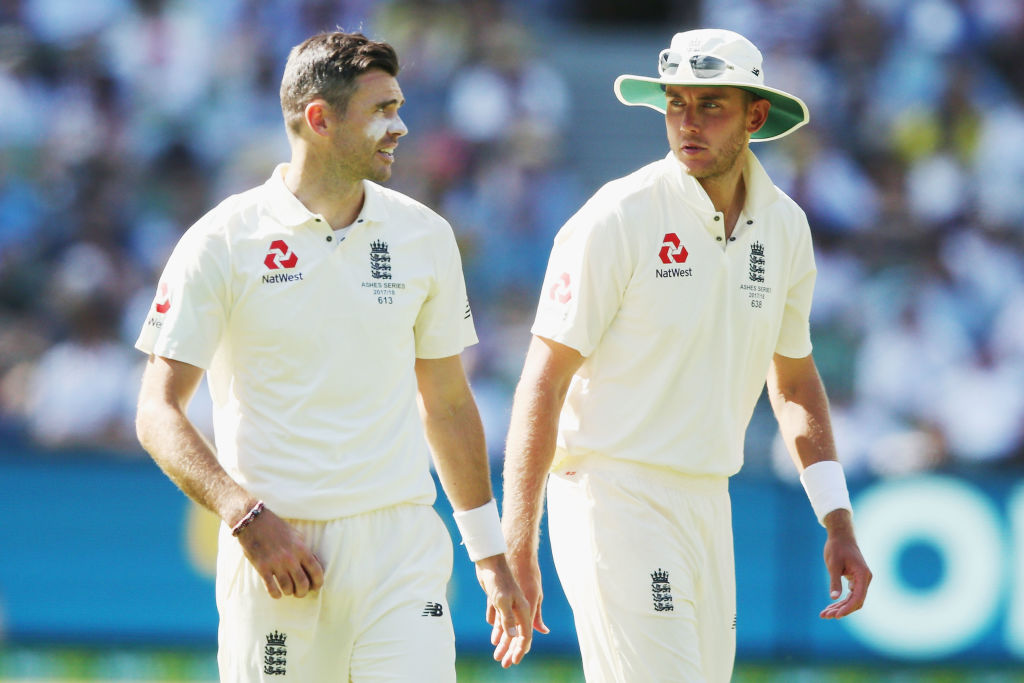 Broad's removal of Shamarh Brooks triggered a lower-order collapse from the West Indies, with the visitors losing their last six wickets for 45 runs.
It was a spell from the 34-year-old that sparked new life into the contest.
"After tea I decided I was going to charge in, pick my knees up, and didn't care what length I was going to bowl," he said.
"I just thought I'd hold the seam, try and wobble it and whack it into the pitch as hard as I could, and I think my line became more natural then.
"So when that second new ball came, I found the right tempo.
"I bet everybody thought walking into tea it was a bore draw, that this game was going nowhere. Then something sparked into life.
"I really enjoyed that spell - that's where I'm at my best, when it's time to make something happen and there's encouragement from the pitch."
*******
International cricket returns to Trent Bridge in 2021, England welcoming India for an all-star Test tussle and a mercurial Pakistan side for a blockbuster IT20. Register your interest here...