Teammates, coaches and observers have given an insight into the approach which has taken Stuart Broad to the verge of 500 Test wickets.
The Nottinghamshire seamer, who is part of a 13-man squad for England's first Test of the summer against West Indies, has enjoyed some of his most potent summers in recent years, topped by a haul of 23 wickets in last year's Ashes series.
Broad stands on 485 wickets in Test cricket ahead of the #RaiseTheBat series, including 17 five-fers – and it is that knack for conjuring a match-winning spell out of the ether that has most impressed those who have followed his career.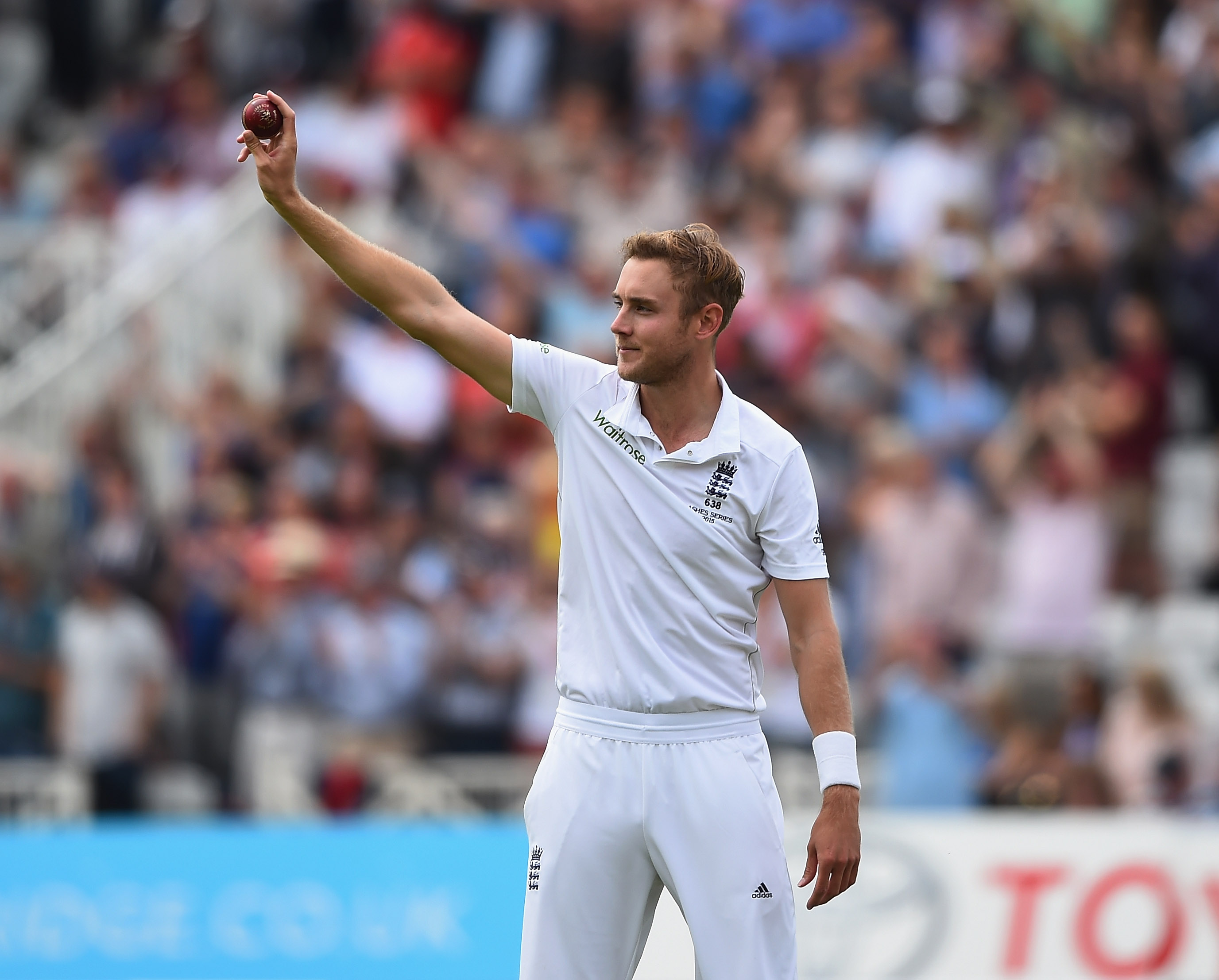 "When he is on one of those rolls, the surprise is not that he takes wickets, but the deliveries that don't," said journalist and former England seamer Mike Selvey, speaking to cricbuzz.com.
"I've seen no other England bowler do that so consistently – and perhaps only Curtly Ambrose beyond that."
Whatever his exploits during the rest of his career, Broad's name will always be inextricably linked with the morning of 6 August 2015, when he produced a spell to end all spells to help rout Australia for 60.
But it was a moment of cricketing history which would never have happened had the right-armer been leading his side – he was in favour of choosing to bat if England won the toss.
"I am looking around thinking, jeez I'd love to be bowling in these conditions!" recalled Ottis Gibson, then England's bowling coach.
"We said we needed one or two wickets early to claim the initiative. Stuart ended up getting eight early ones.
"When he keeps his running nice and compact and he stays centred at the crease, stays tall, that's when he gets the best out of himself," continued Gibson, speaking of the approach which has yielded such success for Broad.
"When he gets too stretched out in his run-up, he starts to reach for the crease and that's where his front arm tends to sweep him out of his action a little bit.
"But when he's picking his knees up, he's actually beautiful to watch from side on and he really gets his action right."
"When he is on one of those rolls, the surprise is not that he takes wickets, but the deliveries that don't."

Mike Selvey
It is not just in international cricket where Broad's knack of rising to the occasion has been noted.
Luke Fletcher has seen the same level of performance delivered with regularity at county level.
"He seems to be very good at coping with pressure. He doesn't speak about it but I think he knows," he says.
"He's got that drive to step it up when some other people would struggle. It's almost that he likes to be in that position weirdly. It gets the best out of him.
"He has bowled spells where I have thought it doesn't seem like he's bowling any different to any other county bowler.
"But then in the same game, when it's on the line, he will have a spell where he completely rips a team out.
"He's always close to doing something remarkable."