He may have claimed seven global white-ball trophies during a stellar career to date, but Harry Gurney's achievements have not attracted the attention of the England selectors since he made the last of his 12 apperances in 2014.
In the five seasons that followed, Gurney became one of the hottest prospects on the T20 franchise scene, winning trophies in Australia, the UAE, the Caribbean and on home turf with the Outlaws.
However, the 33-year-old is upholding a promise he made to himself not to be bitter about his lack of Three Lions' appearances. Instead, he is keen to focus on the positives.
"I am really proud of representing England 12 times," said Gurney on the Two Hacks, One Pro podcast.
"If I'm honest I feel unlucky to not have played more but I promised myself that I wouldn't become one of those blokes traipsing the circuit saying how hard done to I was.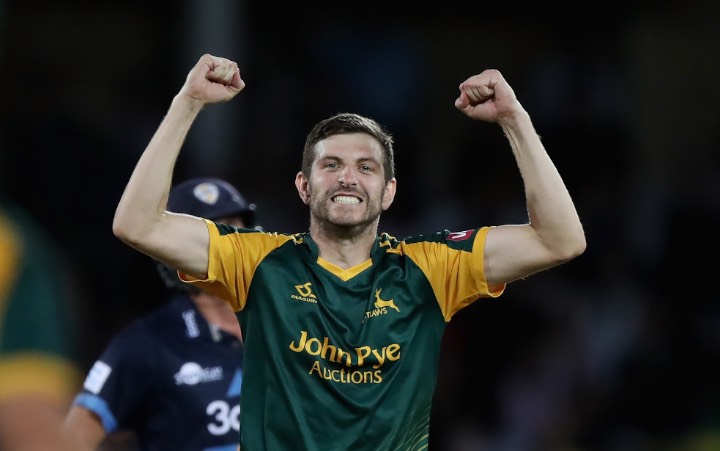 "I would have obviously have loved to play on for longer, particularly in T20s, but I am equally proud of what I've achieved since.
"It's turned out to be a great work/life balance, and I think I'm a better bowler now than when I first got picked."
Despite the inevitable disappointment at the time, Gurney has remained philosophical about missing out on a World Cup berth in 2015.
"When I got dropped from the ODI team, it was just before the World Cup in Australia and myself, and believe it or not Stokesy (Ben Stokes) didn't get picked from the tour prior to that.
"At the time, I wasn't overly bitter about it and didn't feel hard done to when I looked at the squad they had picked.
"When you look at how well England have done in white ball cricket over the past few years, it is really difficult to dispute that they have selected well and played great cricket.
"I feel unlucky not to have played more T20s for England but I am quite realistic and pragmatic about ODIs.
"Looking back at having played 10 ODIs and 2 T20Is, you would have probably expected it to be the other way around, even I would confess that."