In a playing career which began with the likes of Paul Johnson and Tim Robinson in the dressing room, and ended with James Taylor and David Hussey as leading lights, Paul Franks turned out alongside an enviable cast of cricketers.
So much so, in fact, that his best XI compiled for the Academy North podcast spiralled into two separate line-ups – with plenty of talent still in reserve.
Read Franks' reasoning behind picking his first team – at the expense of several Nottinghamshire icons – below.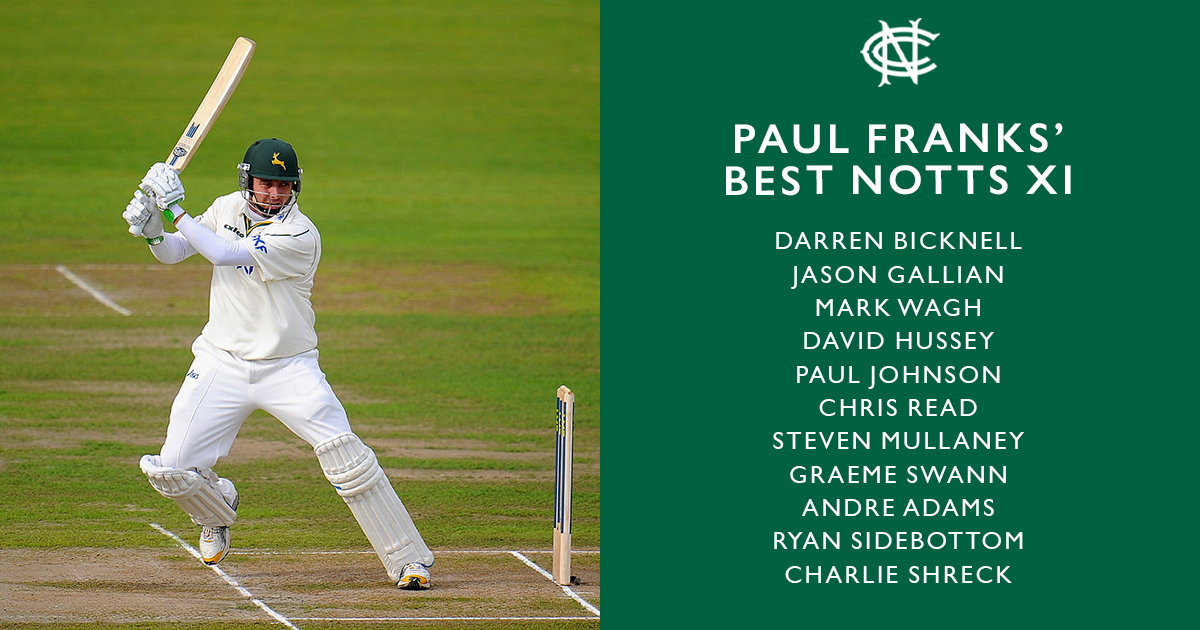 Darren Bicknell
"He was excellent in the title-winning season of 2005 at the top of the order with Jason Gallian. They saw us through to lunch on the first day no end of times, which is a big challenge against a Dukes ball. As a left and right-hand combination they were fantastic."
Jason Gallian
"He was a really good opener in the Championship, and an excellent first-slip fielder, which is something you'd need with this bowling attack! He captained the side at a tough time, and was a gritty campaigner."
Mark Wagh
"A very very good player – arguably the most stylish I ever played with. He was quite an eccentric character, very well educated – at a time when, in our group, education was optional!
"Batting at three is very difficult – you've got to be ready to go in straight away, but you also know you might not bat for three hours.
"He was someone I really enjoyed playing with, and he was a very nice man."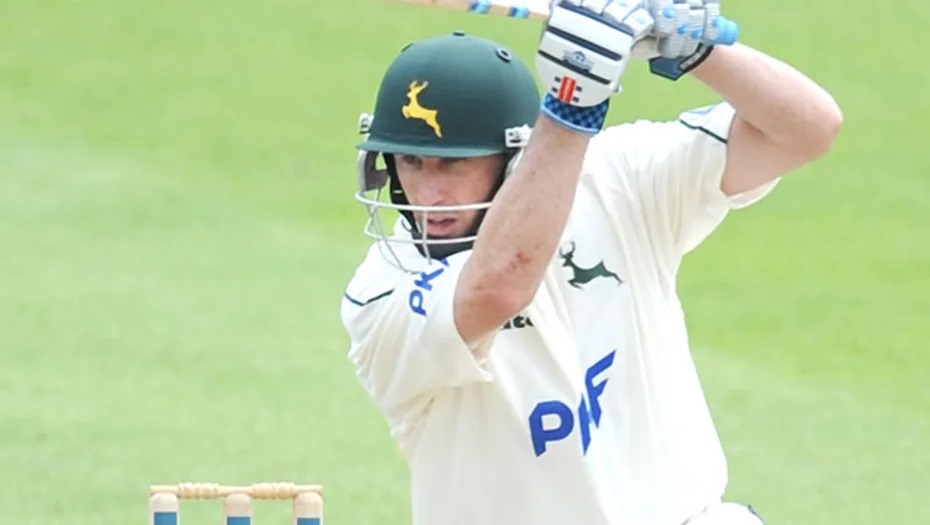 David Hussey
"We knew nothing about him when he arrived in 2003. We had Stephen Fleming and Stuart MacGill sharing an overseas slot, and Hussey was doing really well in the Sheffield Shield, so I think we took a bit of a punt on him. Then he came over, and he was absolute dynamite.
"He had a bat-speed to die for, and the Dukes ball didn't affect how he played. If you bowled short, you got whacked. If you over-pitched, you got whacked. He belted spin like I've never seen anybody do, all around the ground. And his numbers for Notts are obscene.
"We're still mates, and he's a man I'm really proud to have played with."
Paul Johnson
"He's arguably the best player of spin we had at Notts in my time. He was a very gifted player, and he was feisty, so he'd give this team an edge. There are some nice polite players in this XI, but he's the one that would be throwing the ball at the non-striker and doing the sledging. And he'll do the job for you when he comes in at 30-3 on a greentop.
"Aside from that, I'll be forever grateful that he saw something in me that was worth a go."
Chris Read
"I'm his biggest fan – his demeanour in amongst all this lot would be important, alongside ex-captains like Gallian and Johnson. He never got too emotional about stuff, and had an honesty that the players respected.
"He led from the front in all that he did, he was fit and strong, but he never forgot that the game was there to be enjoyed.
"He also made sure you made the most of your runs – if he went in for this side at 200/4, I think he'd quite often get a hundred in this line-up."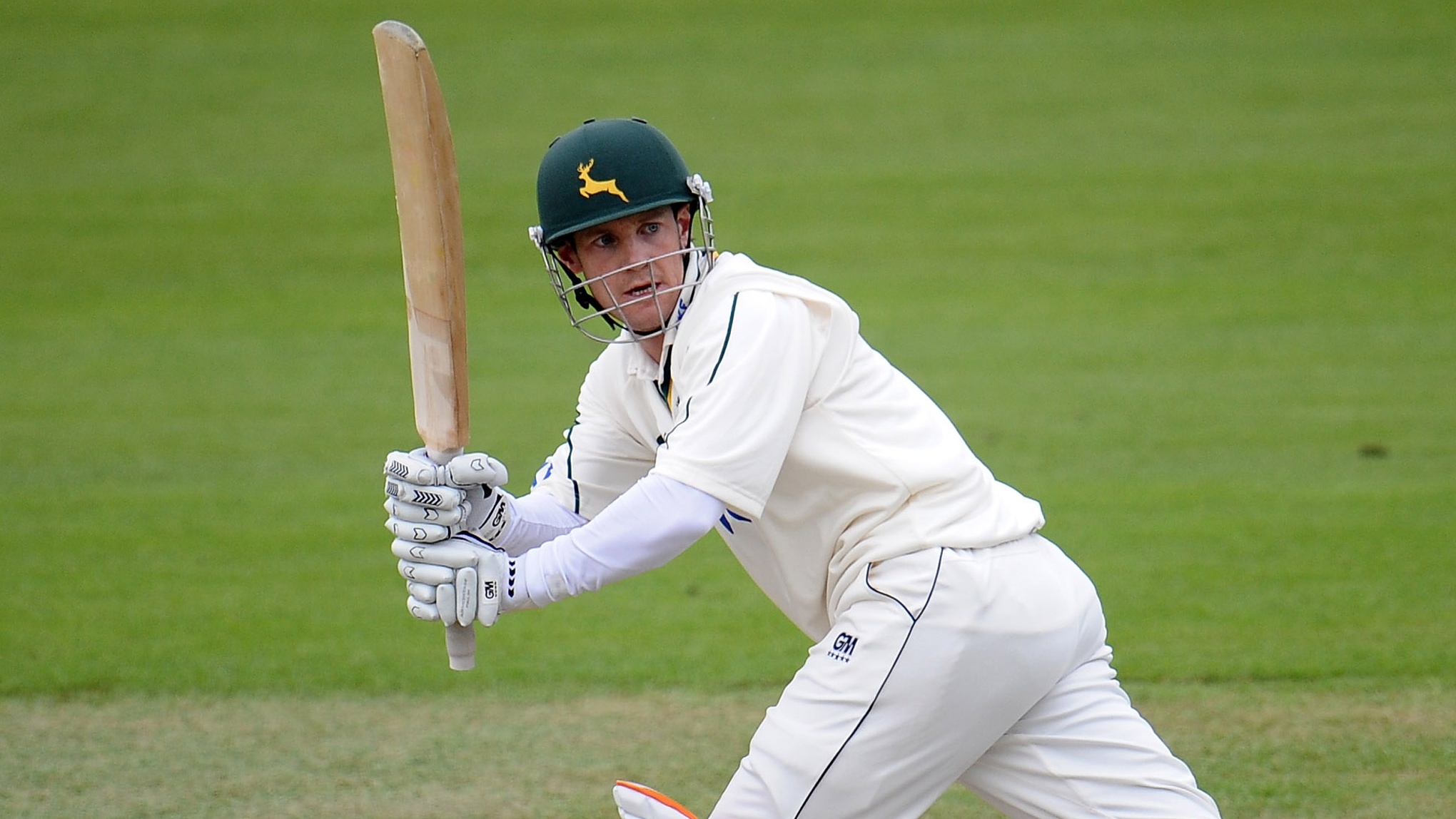 Steven Mullaney
"I think if he has a really good autumn and winter of his career, the stats he finishes with could be through the roof.
"He offers so much to so many different parts of the team. He bowls well, bats well and fields well.
"If you're 100/5 and you need someone to keep you in the game, he's there. And he'll also bowl you 20 overs if one of the other seamers goes down.
"I love working with him, he challenges you as a coach just as we challenge the players, but he's fun to work with."
Graeme Swann
"I've known Swanny for 30 years – we played a lot of age-group cricket together, and were in the same England U19s and Lions squads.
"He was a phenomenal performer – he could attack, he could defend, and when he was concentrating and not talking, he was very good in the slips!
"He was very good value in the dressing room, and I'm delighted that he went on to achieve what he did for England."
Andre Adams
"He was an absolute genius. I knew him from playing club cricket in the Nottingham area when he was making his way with Portland in New Zealand. He was doing really well as a paceman, and making club grounds look miniscule with the bat, but then he disappeared off the radar for a while.
"When Stephen Fleming arrived with us, we took Andre on for a couple of months and he made a really good impression. The rest is history – he went on to take loads of wickets, and make the rest of us feel very average.
"He could look so innocuous. He used to trundle in off five yards, but he was so strong and had such good control of line and length that he could make the ball do all sorts."
Ryan Sidebottom
"He was excellent with the new ball, and very good with the old ball too.
"We had some really good times together, both at Notts and playing against each other on the way through the ranks. I'm really pleased for him with what he achieved in his career. I think Swanny edges him as a dancer though!"
Charlie Shreck
"I've never seen a bloke bowl as much as he did. He bowled and bowled and bowled, and when you thought he was going to stop, he bowled some more.
"He was immensely skilful, and could swing the ball both ways at decent pace. Because he was so tall, guys would hang back expecting a shorter ball, and he'd bowl a fuller length. He could hit you on the head and he could hit you on the shin, and that's the mark of any good bowler.
"If you had him at one end with the new ball and Sidebottom at the other, you'd probably be alright."