Having played alongside record run-scorers and prolific wicket-takers, and been part of some of Nottinghamshire's most successful sides, Paul Franks was always going to have a tough time picking the best XI from his time as a player at Trent Bridge.
So much so that, after choosing his first team, he had an entire second eleven left over.
With apologies to the likes of Hashim Amla, Michael Lumb and AJ Harris, Franks told the Academy North podcast who would form his glittering second string.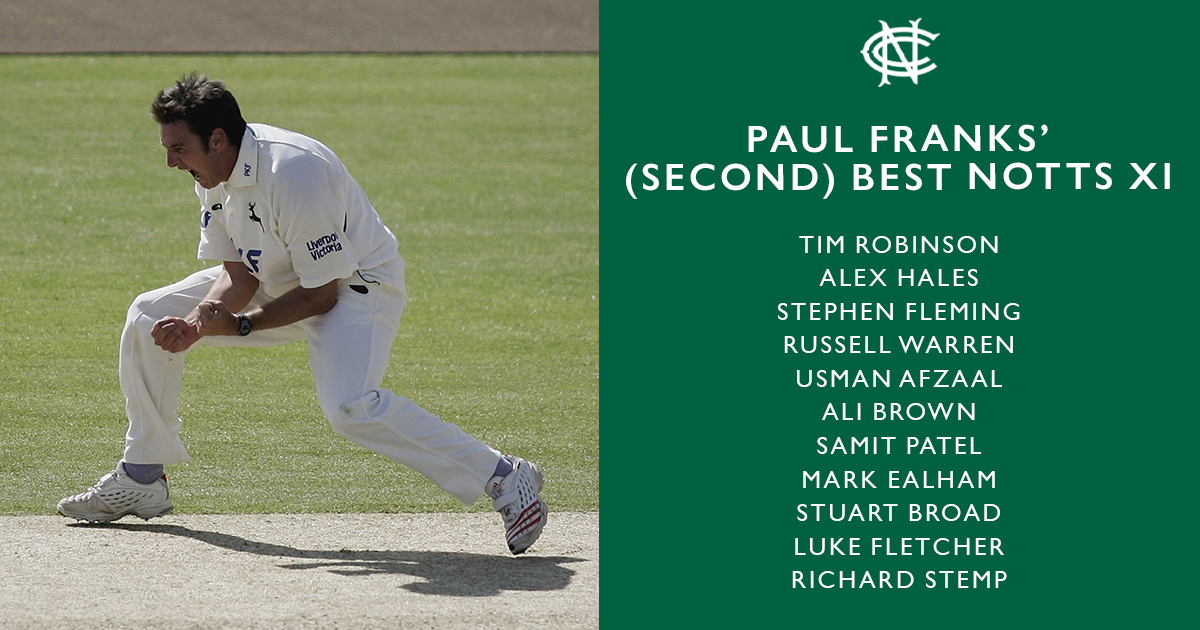 Tim Robinson
"We travelled together to Scarborough when I was going to make my first team debut, and he didn't say a word the whole way up! I thought he was a right miserable so-and-so!
"But what a player – he'd wait for the bad ball and put it away, and had such a good method.
"He was professional to the end, fit as a fiddle, and I didn't even see the best of him in Championship-winning seasons and in Test cricket.
"And as an umpire, he gives us nothing!"
Alex Hales
"We've watched him develop at Notts, and he's an immensely gifted ball-striker.
"He's making his way brilliantly in white-ball cricket now, but when he batted well for Notts in red-ball – wow. He could hit 200 in a day."
Stephen Fleming
"An underrated player, and a great captain – he was honest, upfront, very good tactically, and clear in his messaging with the team.
"He had a really calm demeanour, simplified things for people, and gave them the confidence they needed. I'll be forever thankful for the things he did for us."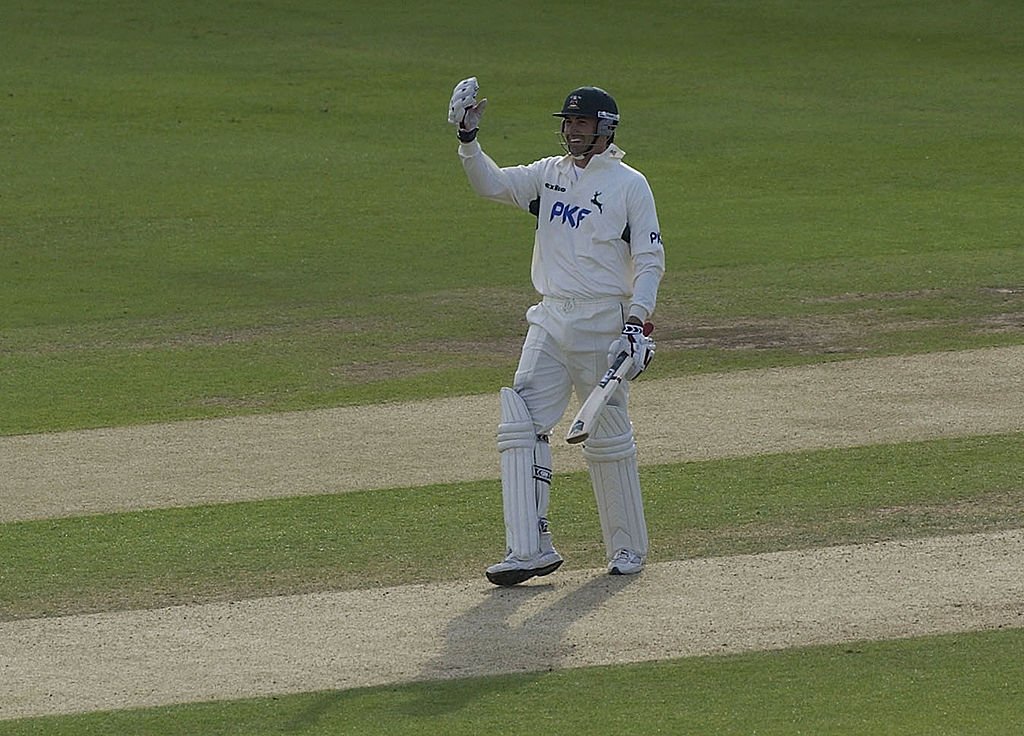 Russell Warren
"One of the best players of fast bowling we ever had – the battle between him and Shreck in a game against my first XI would be good value!
"He came in as a back-up wicketkeeper, but he was a seriously good batter with a really dry sense of humour."
Usman Afzaal
"He started as a left-arm spinner, but developed into a very good left-handed batter.
"One innings of his stands out: he faced Glenn McGrath when McGrath was at Worcestershire. It was a sporty pitch and McGrath still had a yard of pace, but Usman played him with a stick of rhubarb to hit 150.
"He coaches with our age-group squads now, and I think he's a great lad."
Ali Brown
"He was before his time – if he was 22 now, he'd be in that England World Cup-winning squad and he'd be a multi-millionaire.
"We copped a lot off him when he was at Surrey – he absolutely smoked it.
"We signed him when he was nearly 40, but he was very fit and strong, and I remember him taking down Ben Stokes in 2010 when he was making his way. He belted him, and Ben Stokes gave him a really good verbal volley. But he never said much on the field – he just chuckled a bit and belted him even further!"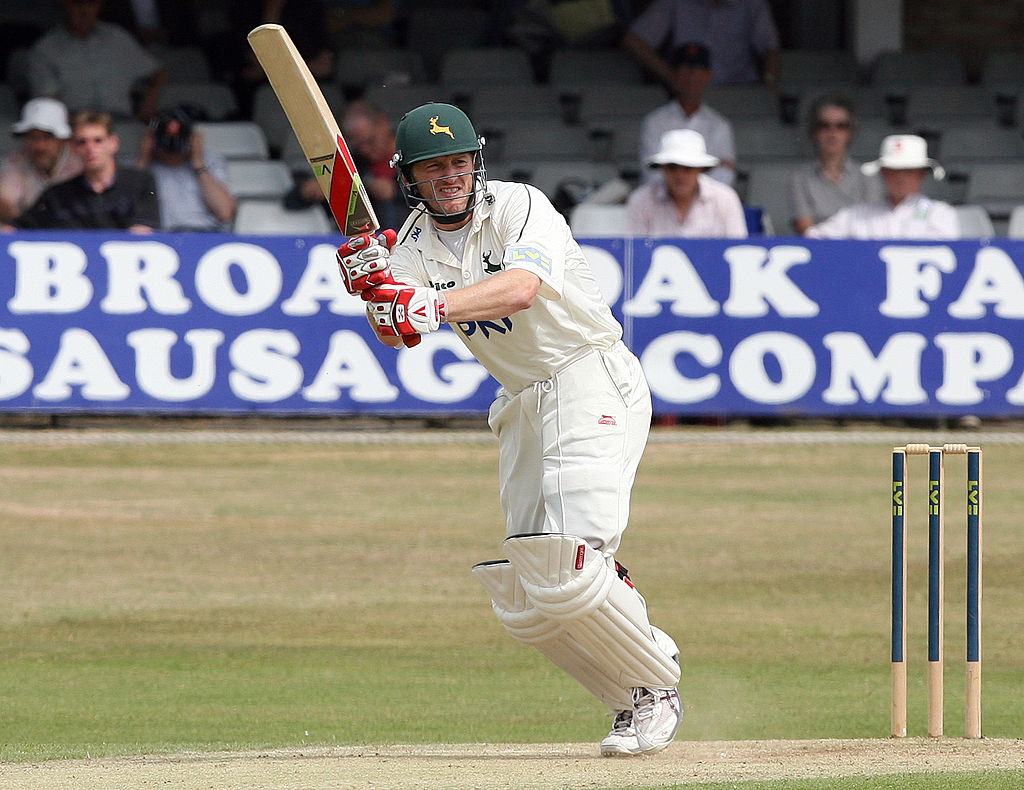 Samit Patel
"He's a match-winner. From a coach's point of view, the fact he's never missed a game through injury is sort of frustrating; you try and tell everyone about the importance of being robust and strong and resilient, and he sort of flies in the face of that and cracks on!
"But he's been so good with bat and ball. He deserves a lot of credit for his sheer love of the game – and he's in better nick now than he has been for a few years."
Mark Ealham
"Another great signing for us. He was great to talk to about cricket, would bowl long spells, bat well, catch well, and give your team a really good balance."
Stuart Broad
"I probably should have picked him in the first team - if he sees this he might kill me!
"He's torn it up for England, and he comes back every time people write him off. Every time Anderson's been out, he's stepped up, and I think people underestimate how good he is.
"There aren't many seam bowlers who've ever got as many Test wickets as he has. With Jimmy, he's part of our greatest pairing of all time."
Luke Fletcher
"He's an underestimated bowler. He's got the ability to bowl line and length, get something out of the pitch and bowl long spells.
"He's unfashionable in some ways, because he's a big, strong strapping lad at a time when you seem to have to be a strapping athlete. But if you ask Robinson, Johnson, Read, who they'd least like to face on a damp day at Trent Bridge, it'd be Fletcher.
Richard Stemp
"He was a very good spin bowler.
"He could bowl well on the first day, then bowl teams out on the last day.
"I enjoyed his character as well – he was a bit eccentric, but I respected that. He was quirky, but a good bowler."