Notts Outlaws paceman Jake Ball is out to protect the club's strong record in T20 cricket as the Vitality Blast comes into view.
The Welbeck Wizard admits that the semi-final loss at Edgbaston in 2019 was difficult to take. However, whilst out to right the wrongs of that disappointing end to last summer's edition of the tournament, Ball is choosing to focus on the side's outstanding overall recent record.
"The semi-final loss really hit us hard," said Ball.
"We were in control for the majority of the game so it was a tough one to take.
"We're working hard to put that (the semi-final loss) right this season and come out all guns blazing at Trent Bridge."
"We're working hard to put that right this season and to come out all guns blazing, particularly at Trent Bridge.
"We know our record over the last seven or eight years has been as good as anybody's in the competition, so we're confident in what we can do.
"It's always a great tournament to be involved in. If you ask anybody who plays franchise cricket all over the world, they say the standard of the Blast is really high, so it's a great place to showcase your talents."
One of those T20 globetrotters is Outlaws' captain Dan Christian, who returns to lead the side for a fifth season.
Add to that the experience of Peter Trego, who has joined after leaving Somerset, and Ball believes the Outlaws have assembled a well balanced squad heading into the tournament.
"Dan is extremely experienced all over the world. He wins tournaments wherever he goes," said Ball.
"Him and Harry (Gurney) won four or five between them last year, so they've got great experience to pass on to the younger guys, which can only be good for the team.
"For Tregs, we know what he can do having played against him a few times on the T20 circuit.
"It's great having someone who has consistently performed over the years in our squad - and for the young lads coming through, he's a great brain to be able to pick."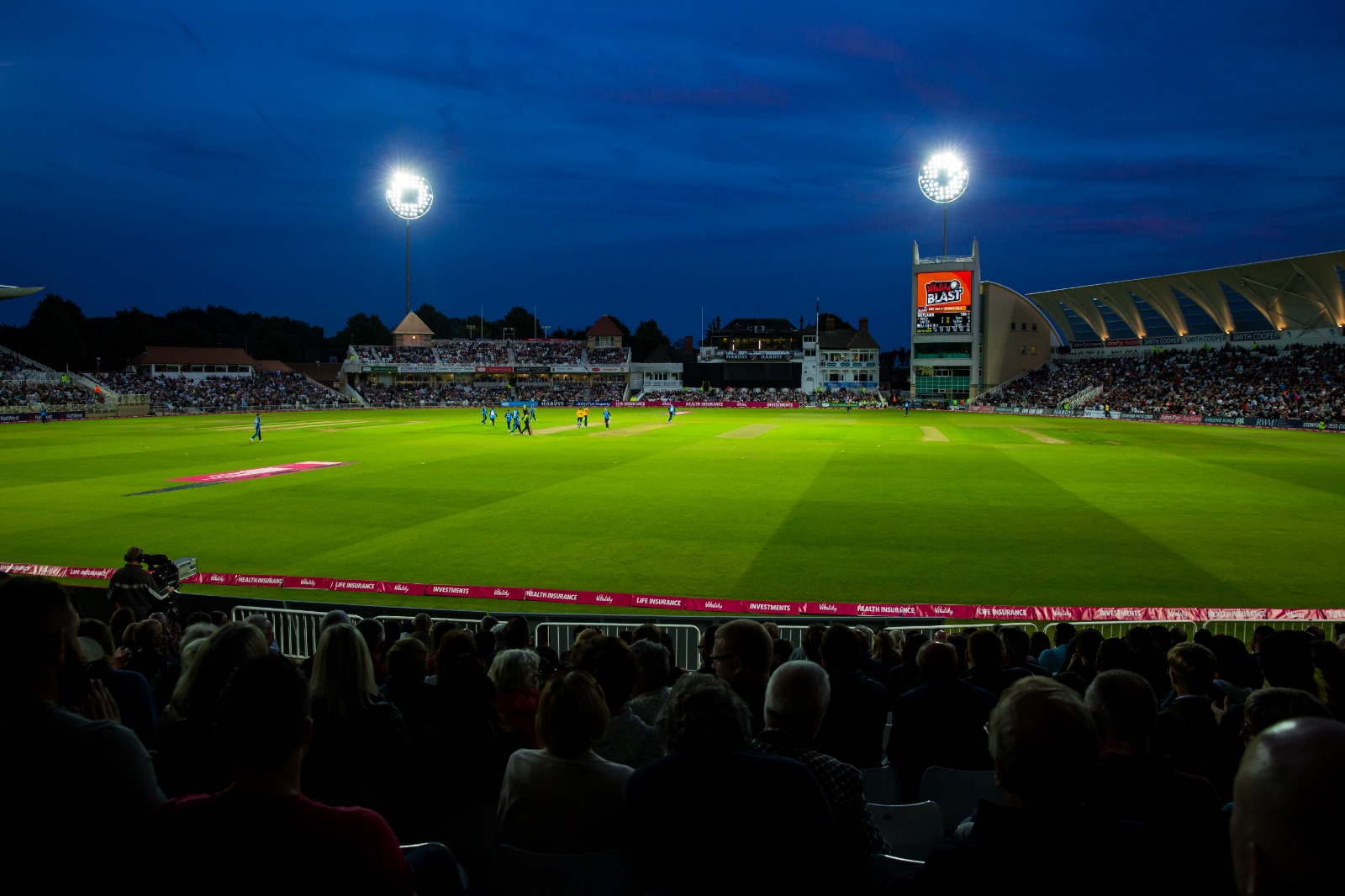 With the visit of Birmingham Bears on Friday 29 May marking the first Trent Bridge T20 of the summer, Ball does not have long to wait.
And echoing the thoughts of team mate Luke Fletcher, Ball is effusive in his praise of Trent Bridge as a venue for T20 cricket.
"When you're warming up, the ground is filling up and they open up the top tier, you know you are going to get a big crowd," he said.
"When it's packed and you walk out, there's a certain buzz around the ground which adds to the whole experience.
"With the stands so close, everybody is on top of you and there's a real family, close-knit feeling.
"You can hear conversations whilst you are on the field, such as kids chatting about the game and it gives a great vibe to the ground."
************